Art Print Workshops for Kids
---
15th May 2022 - 11th Dec 2022
UNTIL Sunday 11th December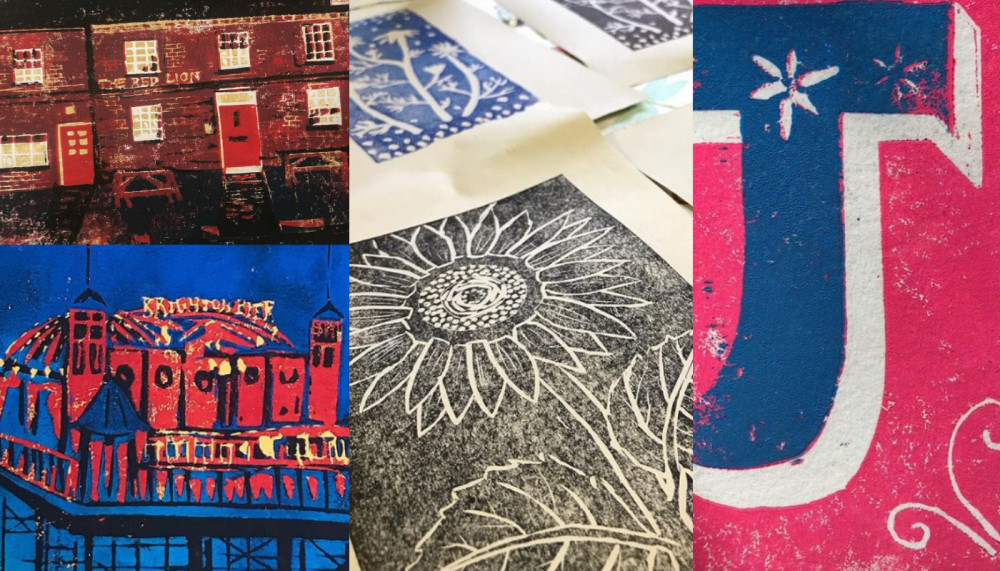 Monthly Art Print Workshops for Kids - Your child will learn how to create handmade prints. Different themes each time to inspire them to create a different print each session.
The class is aimed at ages 6 years up. Kim will adapt the activities to suit the age of the child. 11.15 - 12.15 and 13.15 - 14.15
£10 per session all materials are included.
An adult needs to be there to supervise but does not need to buy a ticket.
Be aware that printing ink can stain clothes.
Kim studied fine art at Exeter and has a Masters in Illustration and Book Arts from the Cambridge School of Art. She had her exhibition 'Inkscape' at the museum in 2020, displaying scenes from around Hitchin created using the traditional printmaking techniques of linocut and letterpress.
Purchase through the ticket link or drop into the museum and pay at the welcome desk. Places are limited so buy in advance to secure your spot.
Email: [email protected] for more information Tel: 01462 474554
Add your Hitchin event for FREE here!
Nub It