Granello Lounge
---
By Layth Yousif
Posted: Monday, 08th February 2021 12:15 pm
---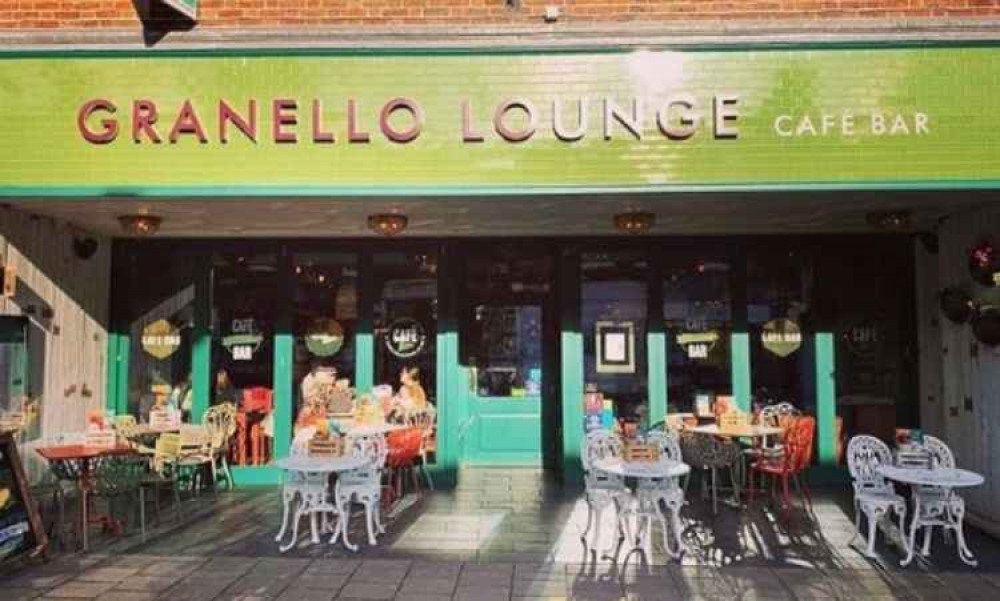 Cafes & Restaurants
Granello Lounge's handsome green tiled exterior overlooks Brand Street in the heart of Hitchin.
There's a sprinkling of tables on a little front terrace, big windows that open right out all along the front and we serve a fantastic range of food and drinks (including full kids, gluten free and vegan menus) in our lovely big space that stretches back inside.
And to add a bit of sparkle, we've not got one chandelier, we've got approximately gazillions.
And star lights. And tassel-y lights. You could say we had a bit of a light bulb moment.
Closed during lockdown until further notice – https://thelounges.co.uk/granello/ for updates.
21 Brand Street, Hitchin, SG5 1JE