Absolute superstar: Intrepid 60-year-old blind Kathy set to abseil down Lister Hospital 11-storey block in courageous NHS fundraiser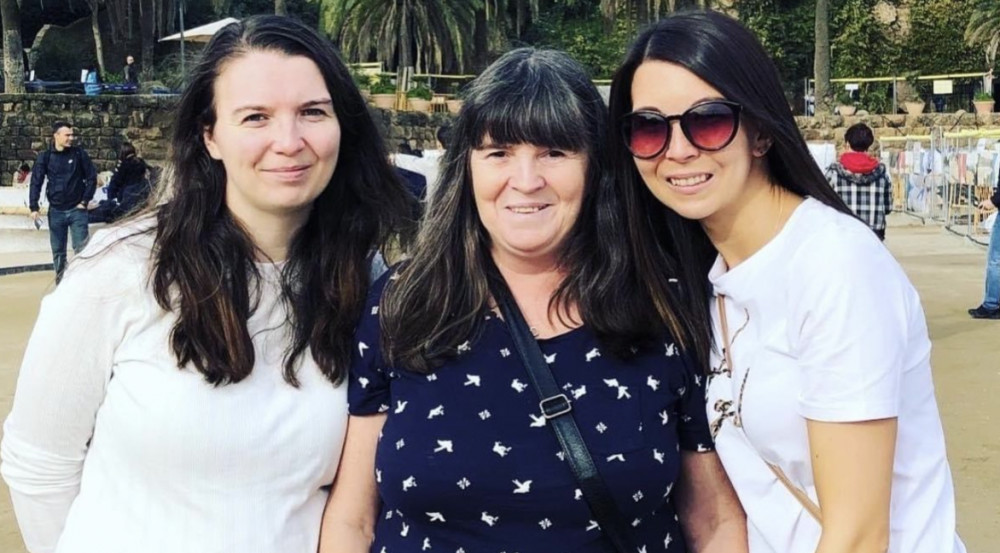 Kathy Simper 60 and registered blind will be descending Lister Hospital's 11-storey tower block to fundraise for NHS. CREDIT: Natasha Simper/NHS
A 60-year-old woman who has been registered blind since birth has been described as an 'absolute superstar' after signing up to take on the Lister Abseil to raise funds for the Stevenage hospital where her daughter works.
Kathy Simper will be descending Lister Hospital's 11-storey tower block on Sunday, March 26, in a challenge organised by East and North Hertfordshire Hospitals' Charity.
The fundraising event, which was last held before the Covid pandemic in May 2019, will raise funds to support the NHS trust's four hospitals – Hertford County Hospital, Lister, Mount Vernon Cancer Centre in Northwood and the New QEII Hospital in Welwyn Garden City.
Kathy has never been one to shy away from a challenge and has already completed the London and Brighton marathons.
"I like to give things a try and show that being blind isn't a barrier to taking on exciting challenges like running a marathon or doing an abseil down a hospital tower block," she said.
"I also want to support the NHS and help raise funds for the Lister Hospital, where my daughter, Natasha, works. Natasha's dad, who is also registered blind, has recently retired from a senior leadership role in the NHS and my daughter, Rebecca, works as an NHS healthcare assistant – so you could say we are an NHS family!"
Kathy heard about the Lister Abseil from her daughter Natasha Simper – who works as deputy divisional director for planned care at East and North Hertfordshire NHS Trust, and is based at Lister.
Kathy's daughter Natasha added: "We are incredibly proud of our mum. She is an inspiration to us all with her positive attitude and willingness to give anything a go.
"She's not only taking on this epic challenge of abseiling down the 11-storey Lister tower, but she's doing it to support me, my hospital and the NHS. She's an absolute superstar!"
You can support Kathy by visiting www.justgiving.com/kathysabseilforlister and sign up to do the Lister Abseil yourself via www.enhhcharity.org.uk/abseil.
New hitchin Jobs Section Launched!!
Vacancies updated hourly!!
Click here: hitchin jobs