Helping Herts: Hitchin fashion show hailed as huge hit while raising more than £4,500 for children's charities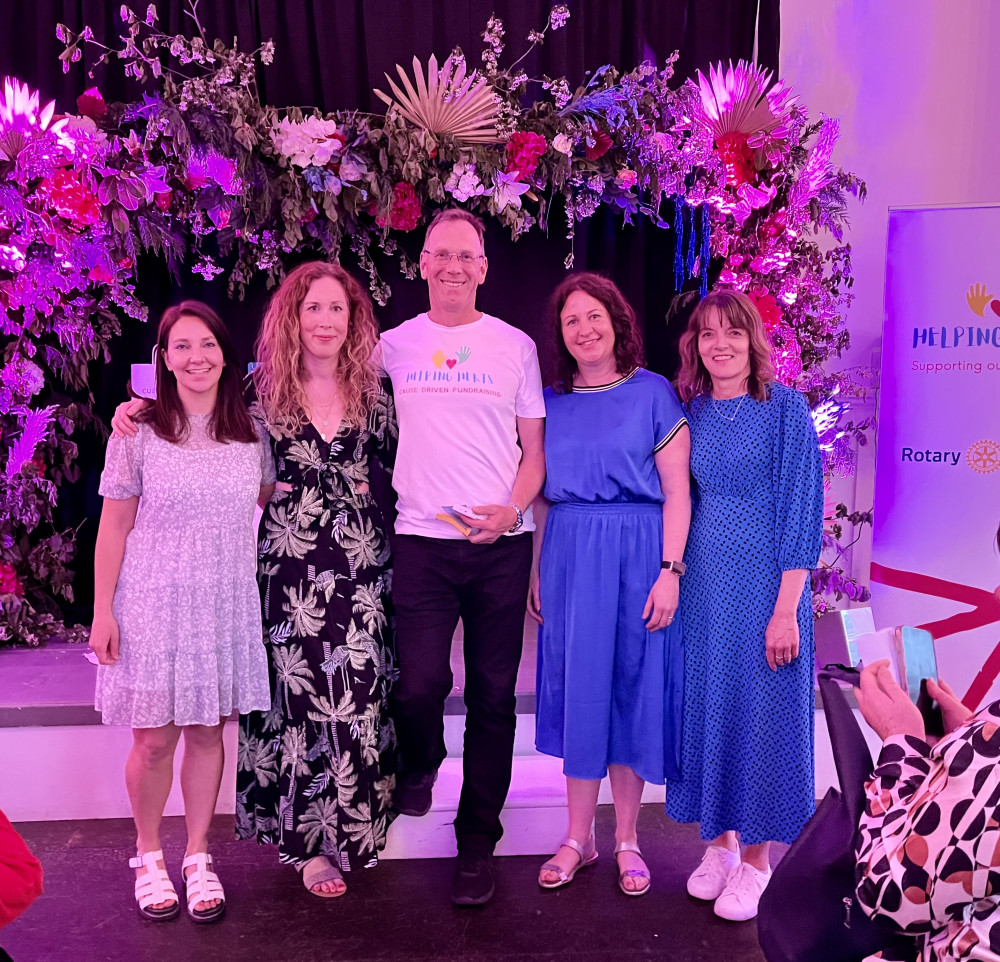 Catwalk show in aid of local charity Helping Herts held at the Sun Hotel in Hitchin. CREDIT: Helping Herts
Hitchin fashion show hailed as huge hit while raising more than £4,500 for children's charities across Herts
Pre-Loved fashion show raises £4,500 for children's charities in Herts
Catwalk show in aid of local charity Helping Herts held at the Sun Hotel in Hitchin.
More than £4,500 was raised for Helping Herts, the official charity of the Stort Valley Rotary Club, who support 12 children and young people's charities across Hertfordshire to help them improve the lives of the children and families they support.
The sell-out audience of 100 guests were treated to a catwalk show, a glass of prosecco and an opportunity to get style and beauty advice.
Rebecca Sawyer, owner of Hitchin's Brick Lane, provided a stunning selection of clothing, modelled by friends and family who strutted their stuff on the catwalk. All the clothing was preloved, featuring high street brands as well as designer labels.
Rebecca said: "It was an amazing event to be a part of. Getting to show off our wonderful collection preloved of clothing to help a great charity was such a joy and I can't thank everyone involved in the catwalk enough".
During the evening guests had the opportunity to browse the rails and purchase second hand clothing from Hitchin's Brick Lane, Keech charity shop and independent style advisor Marika Drakakis-Short, who is well known locally for her sample sale events. House of Colour were on hand to help guests learn what colours suit them, and Lisa Harmer had a Tropics stand offering skin care and beauty products and advice.
Behind the scenes, hairdresser Zoe Davison from More Feel Good Days and students from North Herts College helped out with hair and make up for the models, and new start-up Blank Space Event styled the venue and created a foliage archway, which provided a stunning setting for the show.
The event was sponsored by Raymond James Investment Services in Hitchin who are big supporters of the local community in Hitchin and jumped at the chance to get involved.
Faye Silver, Wealth Manager and Branch Principal said: "'It was an honour to sponsor this event, Helping Herts do an incredible job in supporting so many charities in Hertfordshire. Congratulations to everyone involved with the evening, it was a great success".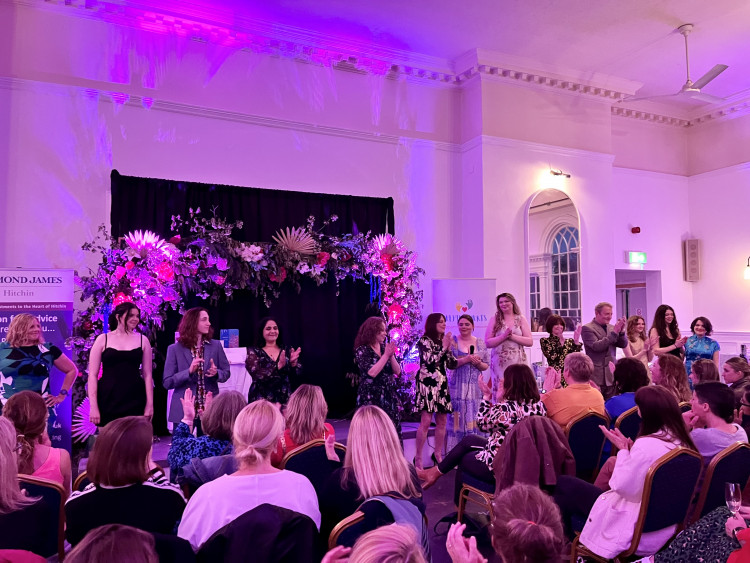 Catwalk show in aid of local charity Helping Herts held at the Sun Hotel in Hitchin. CREDIT: Helping Herts
The evening concluded with a raffle with prizes generously donated from local businesses including Vinegar Hill, Culture Trend, and Standon Calling, as well gifts and vouchers from exhibitors on the night.
The £4,500 was made up of 100% of ticket sales, proceeds from the raffle, match funding from Helping Herts and sponsorship from Raymond James Investment Services.
Sarah Clancy, Digital Marketing Lead at Helping Herts, spoke at the event about how the money raised was going directly to children's charities. She said: "The night was such a success, the atmosphere was amazing.
"We are so grateful to Rebecca for putting on such an incredible cat-walk show and for the generosity from the fabulous guests who bought raffle tickets, helping us raise money for Helping Herts. The money raised on the night will really make a difference to all the charities we support."
The idea for the show came from from Sioux Wilde, owner of Mint of Hertford, who hosted a similar show in November last year and has attracted interest from other pre-loved boutiques in Herts. Watch this space for the next one.
*Helping Herts support 12 children's and young people's charities in the county, including Coram Life Education, Herts Young Homeless, For Baby's Sake, Herts Mind Network, Grove Cottage, Home-Start Herts, Phoenix Group for Deaf Children & Adults, PlaySkill, the Ollie Foundation, NSPCC, CHEXS and Keech Hospice