Hitchin Churchgate: Council vows to fight for prime town centre site after mystery private buyer outbids NHC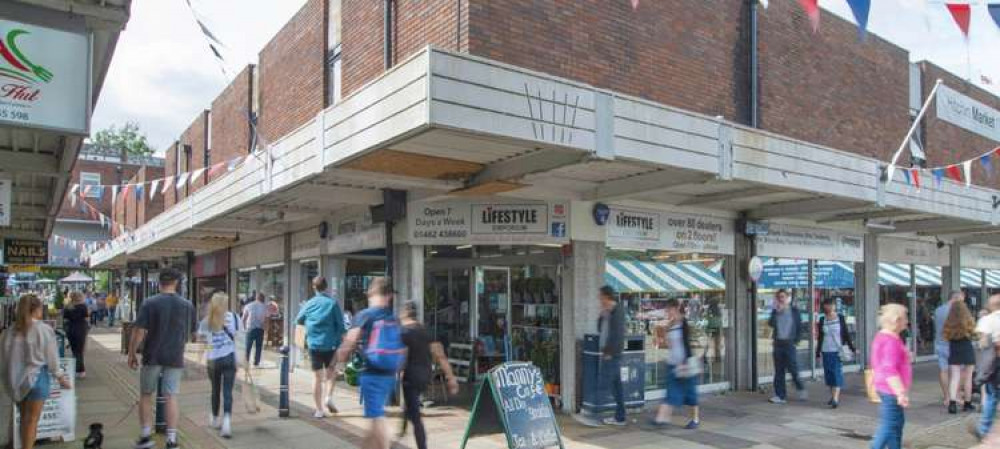 Hitchin Churchgate: Council vows to fight for prime town centre site after mystery private buyer outbids NHC. PICTURE: Churchgate at the heart of Hitchin. CREDIT: LunsonMitchenall
HITCHIN: A mystery buyer with aims on prime town centre spot Churchgate has outbid the council for the site.
As Hitchin Nub News exclusively revealed in October, the choice location in Hitchin town centre is up for sale for £2.5m – with a number of property developers monitoring the situation with a view to making bids.
Churchgate could be turned into residential property, with the strong possibility a large number of apartments could replace more than 30 town centre businesses – fundamentally altering the fabric of the heart of Hitchin.
The future of Churchgate - which borders Market Place, Hitchin Market and is near to our town's iconic St Mary's Church - is now uncertain after North Herts Council was outbid by an unnamed buyer.
North Herts Council told Nub News: "We recently participated in the competitive bidding process to purchase the leasehold of the Churchgate Shopping Centre in Hitchin, and have been informed that currently we are not the preferred bidder.
"Upon being made aware of the planned sale of the leasehold interest in Churchgate we appointed a specialist consultant to provide accurate and informed advice.
"We subsequently made a proposal at each stage of the bidding process, however the offer accepted was over 60 per cent above the guide price, pushing the limits of the valuation guidance given to us."
The area, featuring brutalist architecture from the early 1970s, was marketed by an agent on behalf of the current owners Hammersmatch, as a 'rare opportunity to acquire a site with strong redevelopment potential'.
In a marketing brochure seen by Nub News, agents Lunson Mitchenall offering the 'key town centre location' for £2.5m, promising a net yield of more than 13 per cent - with the strong likelihood that residential property could now be built on the site.
Councillor Elizabeth Dennis-Harburg, NHC leader said: "Naturally we are very disappointed that as it stands we are not the preferred buyer.
"We feel strongly that the council is best placed to redevelop Churchgate for the benefit of the community and on a basis that is not driven purely by profit.
"We recognise the importance of this site to the future of Hitchin town centre and remain committed to ensuring that any development fits the town's needs and is in accordance with our emerging Local Plan.
"We don't see that this is over yet and we will be doing all we can to secure the leasehold, while recognising value for money for the taxpayer."