Hitchin MP Bim Afolami: Taking action to protect against Luton Airport expansion plans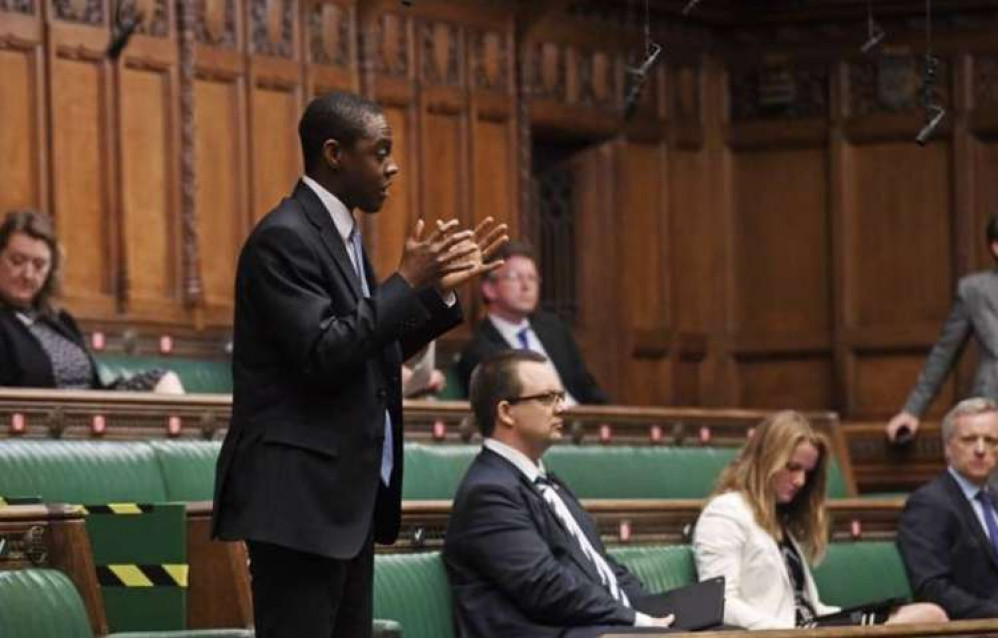 Hitchin MP Bim Afolami: Taking action to protect against Luton Airport expansion plans. PICTURE: Hitchin MP Bim Afolami debating in the House. CREDIT: Bim Afolami
Read Hitchin and Harpenden MP Bim Afolami in Nub News as he discusses the thorny subject of expansion plans at nearby Luton Airport.
..........
First of all, may I take this opportunity to wish Nub News readers a Happy New Year.
Taking action to protect residents from Luton Airport expansion plans.
In the 2019 General Election, I promised local residents that I would continue to oppose Luton Airport expansion.
The airport has a huge impact on communities in our constituency.
I believe that it is important that we continue to do all we can to oppose any expansion which would cause further detriment to Hitchin and Harpenden constituents through increased noise, air pollution and pressure on our rural transport networks.
Earlier this month, Luton Borough Council approved plans to expand the operations of the airport, which it owns, by 1 million passengers per annum and to vary the noise conditions the airport operates under.
I believe that this decision completely ignores the environmental and cross-boundary impact of expansion as well as the historical breaches of previous planning conditions and existing relationship between the borough council and its ownership of the airport.
Luton Borough Council have a vested interest in this decision as a financial beneficiary and majority-owner of the airport.
A change to noise contours and an increase passenger numbers greatly impacts a wider area than Luton and given the extent to which the concerns of local residents in our constituency are ignored, I do not believe that the borough council should hold the authority to approve a decision for the fifth largest airport in the United Kingdom to adjust its operations.
Just last month, the council allowed the operator – who are making this expansion bid – to keep £45m over three years that should have been received by the council - despite the council having received £45.7m in taxpayer-funded government support during Covid and a further £35m in exceptional financial support last year.
The operator has breached its summer flight noise contours in 2017, 2018, 2019 and has reached its annual passenger number limit nine years earlier than expected.
Instead of enforcing planning conditions on the operator, Luton Borough Council invited them to apply for a change in planning conditions. This practise completely undermines our planning process.
Alongside local groups, including LADACAN, Harpenden Sky and others, I have written to the Secretary of State to request that these plans be called in by government to allow this decision to be made independently.
Since the borough council approved this application, they have also moved to dispose of Wigmore Valley Park to make way for further Airport expansion plans.
This is a valued green space, considered a community asset by rural communities in Hitchin and Harpenden.
It is home to an array of wildlife and trees which require protecting.
It is unclear how disposing of this precious green space and habitat to allow for the expansion of an airport fits with the Labour administration's declared climate emergency or their stated aim of becoming carbon neutral by 2040.
I will be writing to the council to make my objections.
Hitchin constituents can be assured that I will continue to work to hold both the airport and the borough council to account and protect local residents from decisions which would be detrimental to their standards of living.