Hitchin Up Close: How backpacking trip led to Lauren and Toby creating acclaimed Bite Around the World - that has now catered for Nike, Google and Just Eat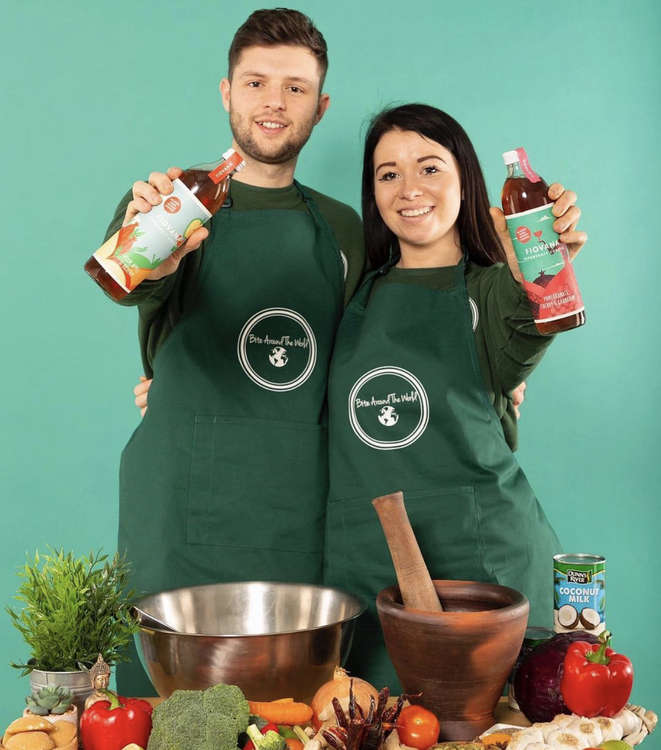 The brilliant Lauren and Toby founders of the acclaimed Bite Around The World. CREDIT: Bite Around The World Instagram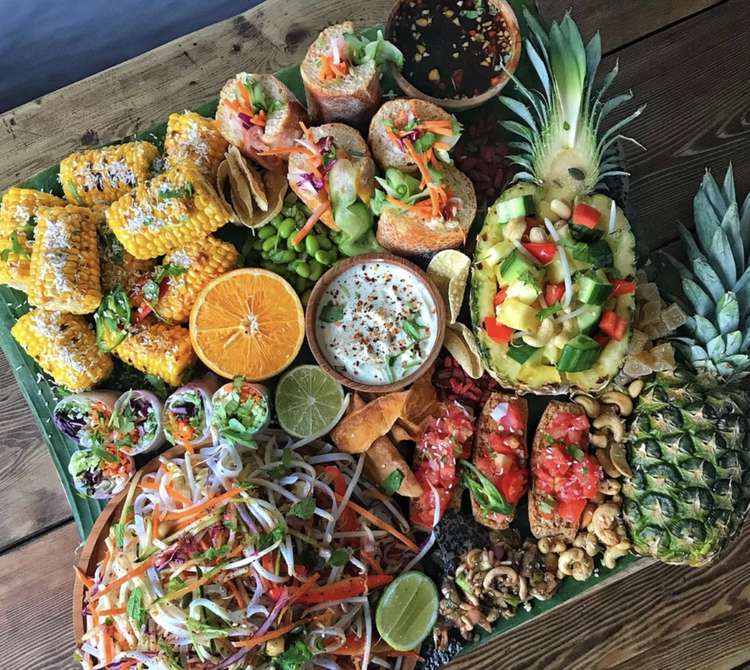 The succulent offerings Bite Around The World produce for everyone - including Nike, Google and Just Eat. CREDIT: Bite Around The World website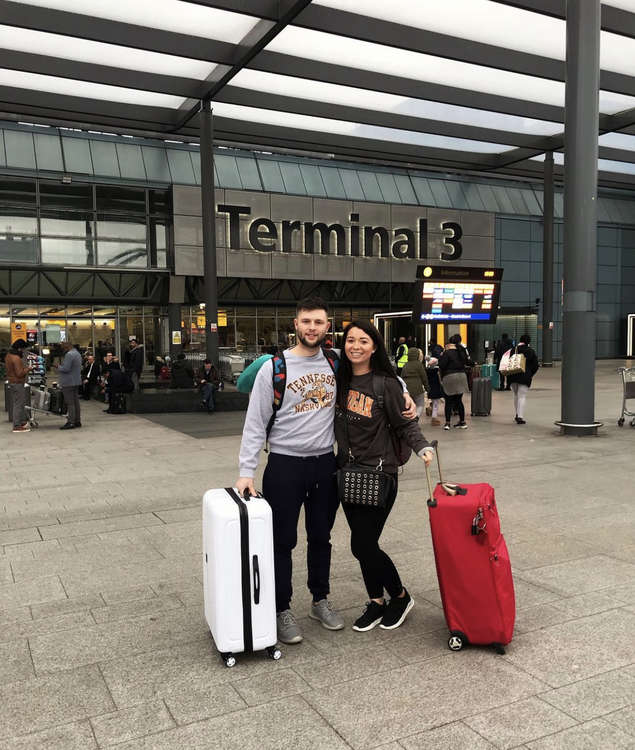 Lauren and Toby at the start of their travels that sparked the acclaimed business Bite Around The World. CREDIT: Bite Around The World instagram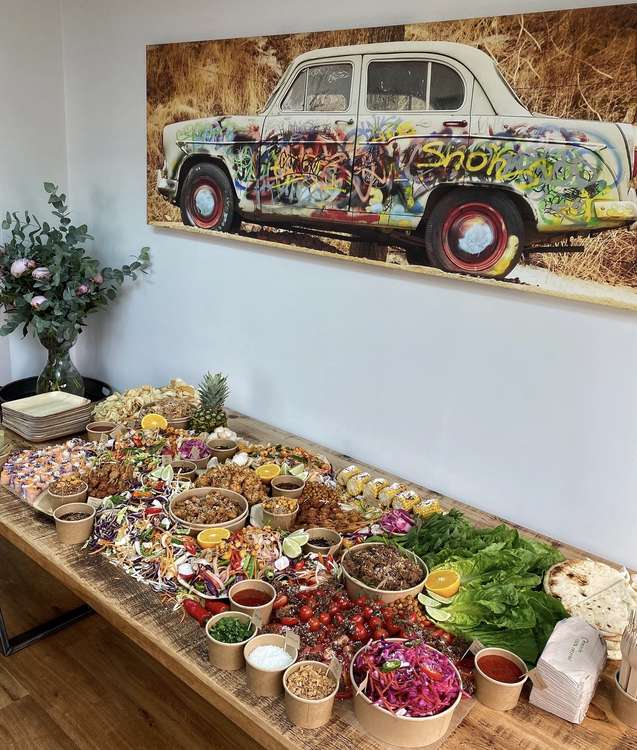 The succulent offerings Bite Around The World produce for everyone - including Nike, Google and Just Eat. CREDIT: Bite Around The World website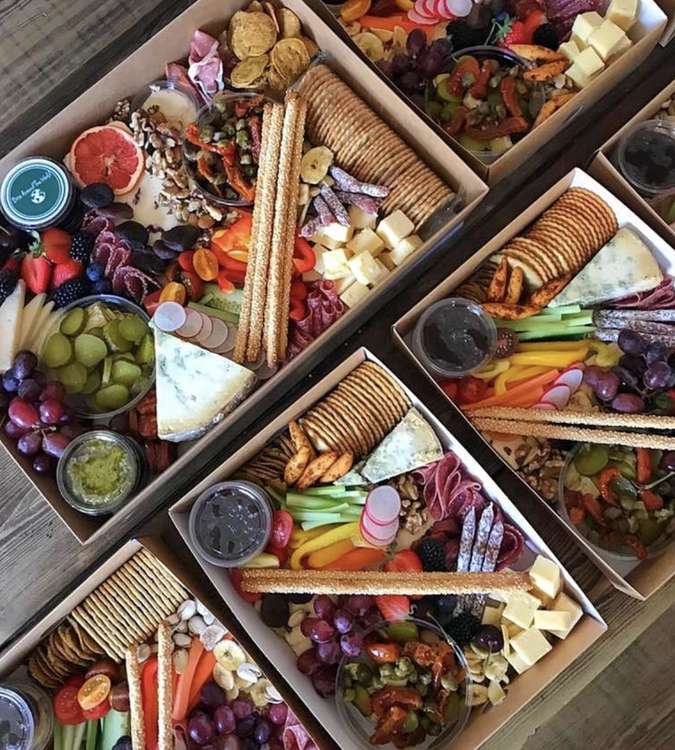 The succulent offerings Bite Around The World produce for everyone - including Nike, Google and Just Eat. CREDIT: Bite Around The World website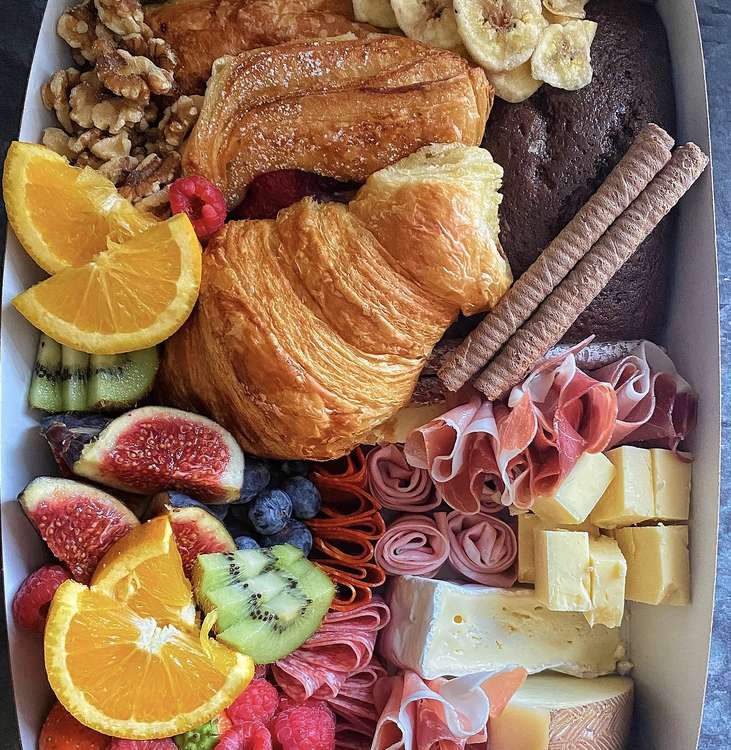 The succulent offerings Bite Around The World produce for everyone - including Nike, Google and Just Eat. CREDIT: Bite Around The World website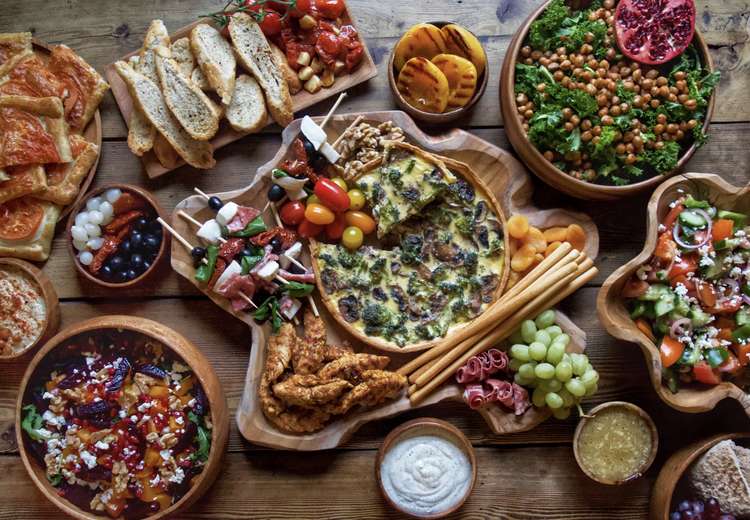 The succulent offerings Bite Around The World produce for everyone - including Nike, Google and Just Eat. CREDIT: Bite Around The World website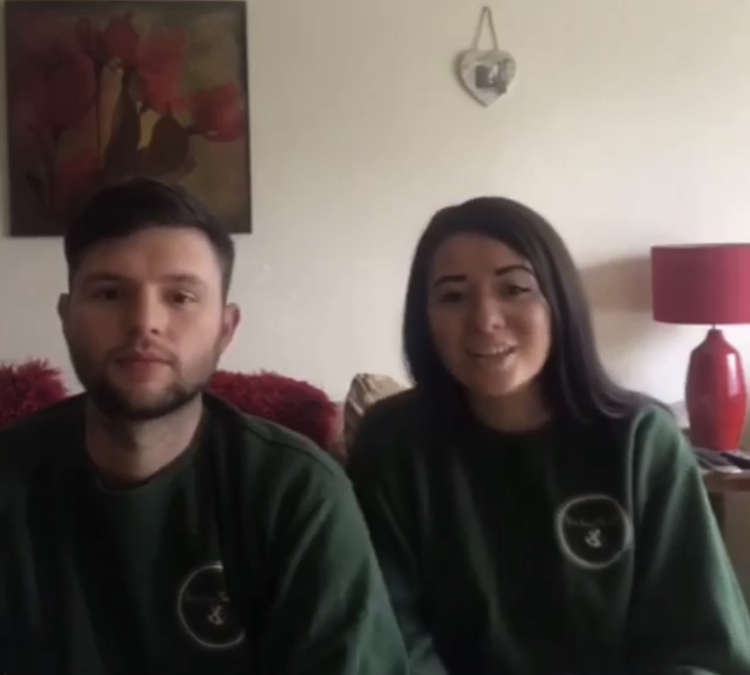 Lockdown was tough for everyone say Lauren and Toby, speaking during the height of the pandemic. However, tough times don't last - but tough people do. CREDIT: Bite Around The World instagram
Hitchin Nub News aims to support our community, promoting shops, businesses, charities, clubs and sports groups.
We showcase some of these businesses, organisations and individuals regularly in a feature called 'Up Close in Hitchin'.
For today's Up Close we feature the brilliant Lauren and Toby owners of the hugely-acclaimed Bite Around the World - inspired by a round the world trip as well as trips to such foodie heaven such as Barcelona's famed Boqueria market off La Ramblas, prior to the pandemic.
.................
Whether it's to celebrate a special occasion, for business or corporate purposes, for your event, gathering, your big day or even for your treat over the weekend a popular Hitchin food business has you covered.
Bite Around The World creates catering in the form of grazing tables, grazing platters, grazing boxes and street food.
Stylish, creative, unforgettable catering for events and gatherings, they focus on the visual aspect of the presentation, but also quality fresh ingredients and delicious flavours too.
Founders Lauren and Toby spoke to Hitchin Nub News to share their latest news and tell us more about their ever-growing business.
"We are a catering company who specialise in stylish and sociable catering which is perfect for every occasion," they explained.
"After quitting our 9-5 jobs we spent the best part of a year travelling around South East Asia and Australia where we had our first experiences of very different cultures to our own and wanted to share them which was our inspiration of starting Bite Around The World.
"Since then we have catered for so many incredible occasions such as weddings, parties, corporate events including catering for huge global brands such as Nike, Just Eat and Google."
Similar to many companies and businesses in Hitchin and beyond, the pair have had to adapt to deal with the significant challenges the coronavirus crisis has brought.
The pair agree the last couple of years have been difficult for everyone. However, tough times don't last - but tough people and resilient, dynamic businesses do.
"With Covid we had to totally adapt and our Bite & Graze boxes were born," the impressive duo explain.
"It has been an absolute honour over the past two years to really grow locally and connect with so many other local businesses and people.
"Throughout lockdowns we were delivering our boxes to people as gifts and surprises to our customers loved ones and it really was so special to be able to do our little bit to put smiles on people's faces throughout unprecedented times.
But don't just take our word for how good they are - Bite Around The World landed Hertfordshire's Best New Business Award at the back end of last year.
The humble, hard-working pair said: "We are so thankful to everyone who voted for us to win Best New Business - we truly are over the moon and can't believe that two young adults who followed their hearts are now founders of an award winning business.
"We are so excited for what's to come next for Bite Around The World and being part of our incredible community is definitely always going to be a main focus for us."
And so say all of us. Hitchin Nub News certainly can't wait to chart their continued upward trajectory.
..............
No matter how big or small, Bite Around The World has a range of different menus inspired from founders Lauren and Toby's travels. All menus are fully customisable and adaptable to include customer's favourite items and to be suitable for dietary requirements - making the perfect Bite & Graze for you and your guests. Visit their website /www.bitearoundtheworld.com
..............
A SELECTION OF PREVIOUS HITCHIN NUB NEWS UP CLOSE FEATURES:
Up Close: Amanda Reed lollipop lady – our town's true unsung Hitchin hero
UP CLOSE EXCLUSIVE interview with Sir Kier Starmer
UP CLOSE: Bim Afolami, Hitchin MP on racism, NHS, Brexit, lockdown, welfare, Marcus Rashford, Kier Starmer and much more
UP CLOSE: Matt Bean, owner of Cantina Carnitas
UP CLOSE: Chris Cheah, owner of Chicken George
UP CLOSE: Fabio Vincenti, owner of Fabio's Gelato
UP CLOSE: Simmy and Jhai Dhillon, owners of Rice and Spice
UP CLOSE: Danny Pearson, Beano comic writer
UP CLOSE:Hitchin Squirrel Rescue
[L]https://hitchin.nub.news/n/feature-hitchin-food-rescue-39seeing-volume-of-food-that-would-otherwise-go-to-waste-makes-it-very-real39[L+]UP CLOSE: Hitchin Food Rescue
UP CLOSE: Adam Howard, organiser BackToSchoolival
UP CLOSE: Hitchin's inspirational Black Lives Matter movement
UP CLOSE: RuPaul revolutionised positive perception of drag among mainstream says north Herts' Magenta
UP CLOSE: The brilliant Keith Jones - master butcher and master crooner
UP CLOSE: Freddy and Em, landlord and landlady of The Half Moon pub
UP CLOSE: Tradee On Demand - the brilliant new app dubbed 'Uber for property maintenance'
UP CLOSE: Flip Connect and Hitchin Town - The Perfect Match
UP CLOSE: Introducing Wellington Evans - Hitchin's newest estate agents
......................
If you or your business or organisation would like to be featured ina future UP CLOSE please email [email protected] or tweet us @HitchinNubNews