Hitchin youth charity director called to serve and support the High Sheriff!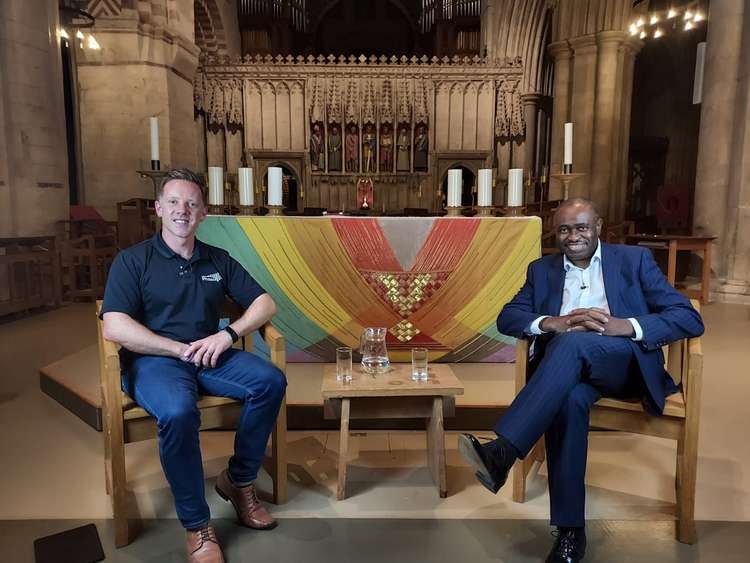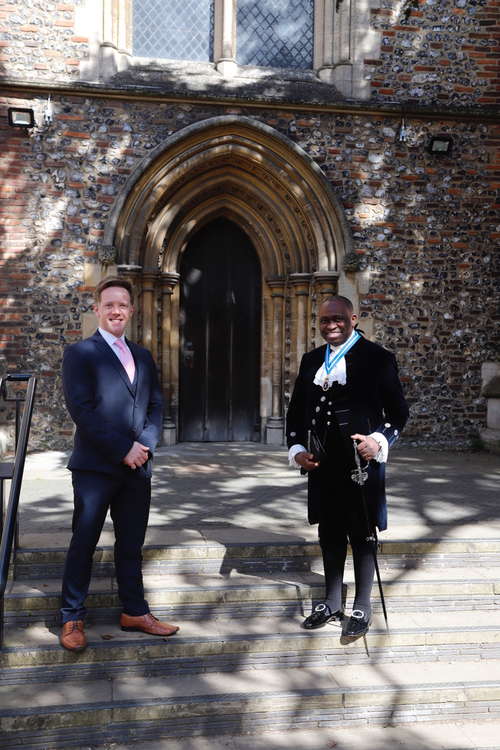 When the new sheriff in town calls, you don't say no!
The director of a renowned Hitchin youth charity has been honoured with a brand new role serving the High Sheriff, Deputy Lieutenant of Hertfordshire.
Kieran Murphy from Hitchin's acclaimed youth organisation Phase visited our county's High Sheriff, Lionel Wallace to receive confirmation of the role which will serve and support him.
As part of Lionel's office as High Sheriff, he has created two new roles that in the history of this position have never happened before – The High Sheriff's Police Cadet and Youth Chaplain, Belle Creighton and Kieran Murphy respectively.
Lionel said: "I was delighted when Belle and Kieran accepted the invitation to join me on this year of reaching out and developing opportunities for young people to become leaders of today.
"They are both a real credit to the Hertfordshire Community and will help extend the arm of the Shrievalty to people I may not otherwise reach."
The office of The High Sheriff is the oldest secular office under the Crown. It is at least 1,000 years old, having its roots in Saxon times.
Lionel aims to use his tenure in office to promote opportunities for young people to be involved and actively make a difference to our county.
He also seeks to provide increased connection between local businesses and young adults including support to those who have a dream of being their own boss.
The current High Sheriff is seeking to change the face of the Magistracy by increasing the number of those that are in the age range 18-30.
Kieran Murphy, Youth Chaplain and Director of the local youth organisation Phase Hitchin said, 'It is an honour to serve and support Lionel in his role as High Sheriff.
"This role has great synergy with Phase as it is about doing all we can see young people thrive, to listen to them, give them opportunities and the space to positively impact our town, our county and in the long term our country.
"Phase get to do this locally in Hitchin and with this role over the next year, I get an opportunity to do this Herts wide."
Kieran interviewed Lionel earlier this summer, in a 'Abbey after hours' event tackling big subjects such as Black Lives Matter, diversity, inclusion and how we can make our towns a better place for all.
Lionel said 'It's not about uniformity – It's about unity, this is what our communities need.
"We all have something to bring, we all have something to give, if we are willing to have open dialogue, gracious conversations and look to discover what we have in common, willing to challenge the person in the mirror, then we can see long lasting change for this generation and the generations to come."
If you would like the High Sheriff or one of his team to visit or if you would like to know more, please visit https://www.highsheriffofhertfordshire.org.uk