Hitchin's acclaimed Cantina Carnitas Mexican street food restaurant re-opens fiesta garden after lockdown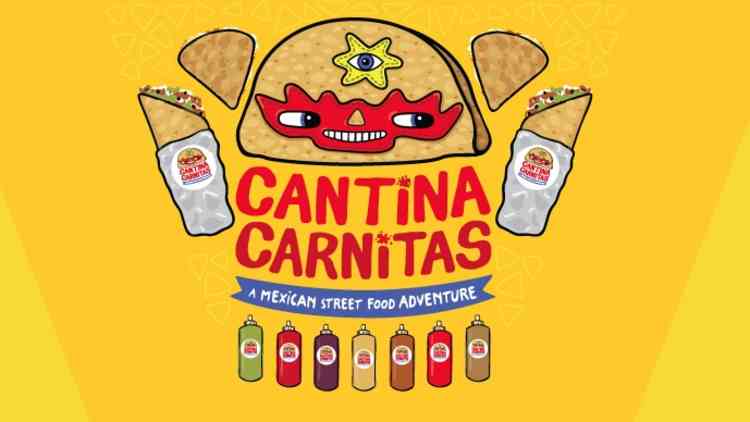 If you haven't sampled Cantina Carnitas yet, you are strongly advised to.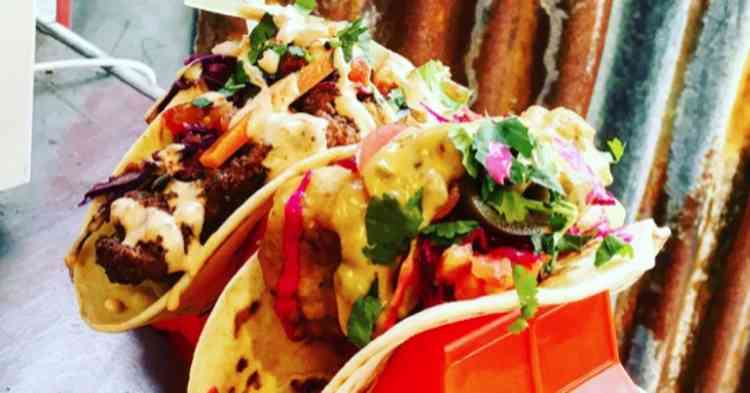 Cantina Carnitas offer mouth-watering Mexican street food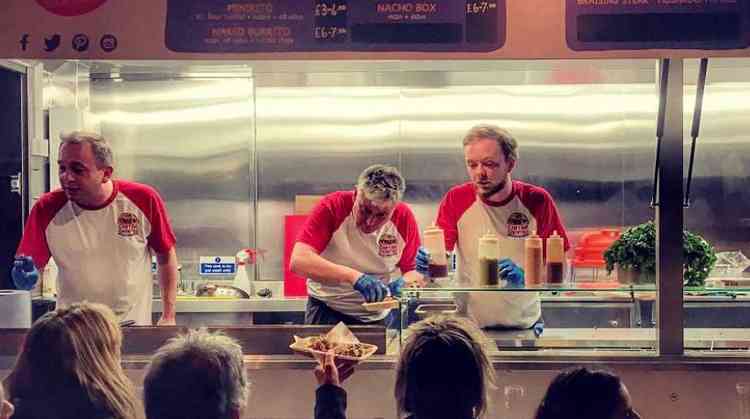 Cantinas Carnitas was started by Matt Bean centre with Jeff Pridmore, left
Hitchin's heatwave might be over – but get set for some hot outdoor Mexican street food in the town centre this weekend!
The award-winning Cantina Carnitas are set to re-open their 'fiesta garden' at the back of their Bucklersbury restaurant from midday on Saturday.
So, get set for Cantina's famed outdoor space, critically-acclaimed Mexican food, music and a welcoming vibe - along with one or two of their renowned cocktails, under the stars.
Owner Matt Bean, started the business with Jeff Pridmore in a van nearly a decade ago - and the hard-working pair have never looked back, going from strength-to-strength.
Speaking to Hitchin Nub News, livewire Matt shared his latest news.
"We plan to open our 'fiesta garden' which will have 26 seats, from 12pm on Saturday.
"We're in a position where we're expanding – there's so much going on.
"People's eating habits have changed during lockdown and people just aren't going out in the numbers they were prior to lockdown – so we've had to adapt.
"Lockdown has changed the way we think: about our restaurant, about our business. So with that in mind we're opening a 'Cloud Kitchen' in Hitchin as well."
A cloud kitchen is a fully functioning, professional commercial kitchen, rated by the local food authority, which is North Herts District Council.
The difference is that it's just not open to customers. It's there just to produce food for delivery.
"You can't pop in," explains Matt, adding: "But it's the same Cantinas product. It's the way to produce excellent, top quality food and to satisfy growing demand for our food."
Cantinas reopened on June 8 after lockdown and they haven't stopped since - due to the demand for their mouth-watering Mexican fayre.
Matt says: "Fast forward two months and we've been overwhelmed for good quality, 'scratch-cooked' Mexican food.
"We've been busy opening up our cloud kitchen on the outskirts of Hitchin in Wallace Way, near where Brookers and Bennetts are located.
"It's going to be 100 per cent delivery for Just Eat from Saturday.
"It's going to be a dedicated service for Hitchin and surrounding towns that will let then let us concentrate on collections and takeaways from our Bucklersbury site. It will let us do more."
Read Hitchin Nub News for our in-depth feature and Q&A on Matt and Cantina Carnitas soon.
For more information, or to book a table at Cantinas visit their website.