Lyndhurst Q&A: Director Geoff Newman on his best investments, favourite holidays, being caught up in a military coup and much more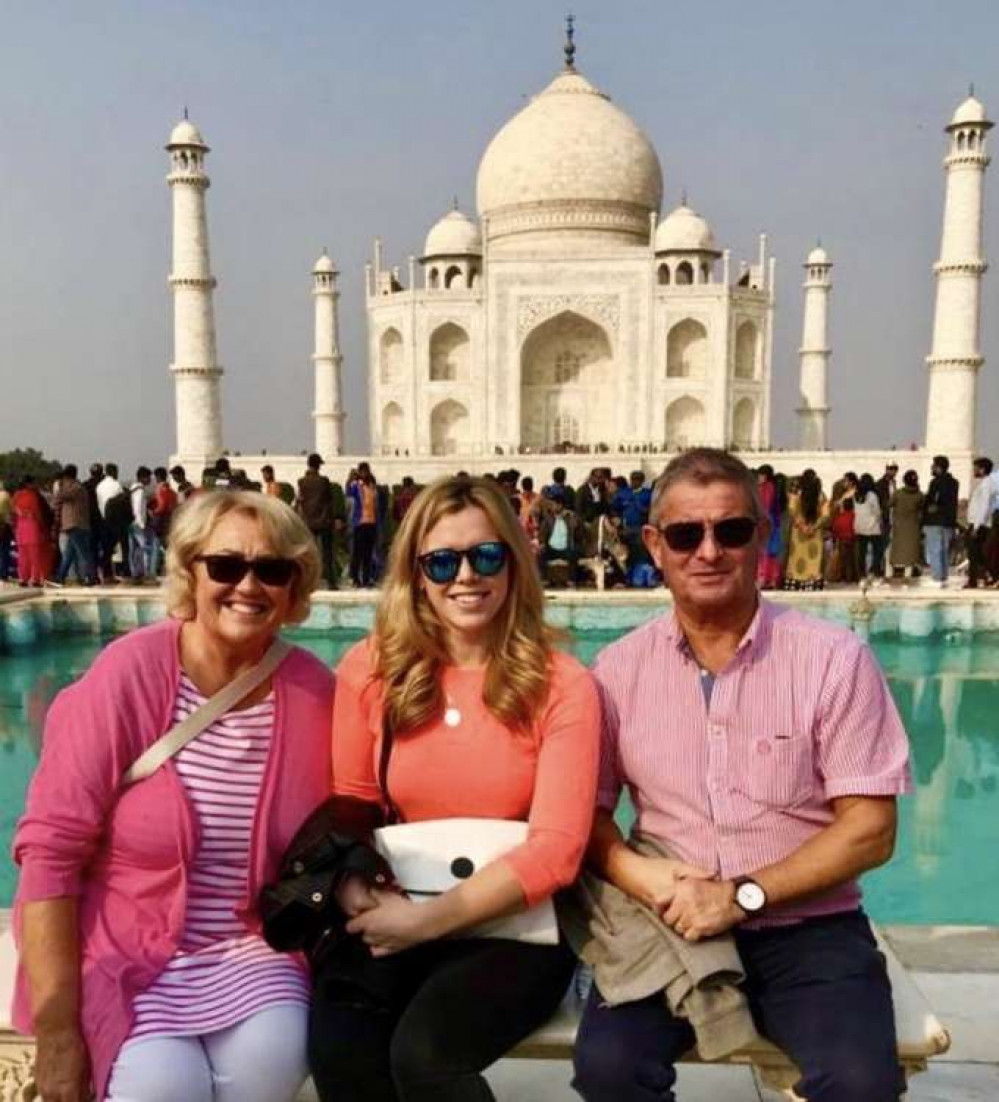 Lyndhurst Q&A: Director Geoff Newman on his best investments, favourite holidays, being caught up in a military coup and much more. PICTURE: Geoff Newman, his wife Bev and their daughter in front of the Taj Mahal. CREDIT: Geoff Newman
Hitchin Nub News is delighted to provide a platform for expert financial commentary through our innovative partnership with Lyndhurst Financial Management, who support our coverage of the local community by being our headline sponsor - click on the banner above for more.
Founded in 1992 operating from Harpenden and having acquired an office in Hitchin in 2015, the firm has supported the local community for many years.
They value the contribution their staff make to helping Hitchin, Harpenden and the surrounding areas such a thriving place to live and work.
So, read on for our first Q&A with members of the Lyndhurst team, with this week's interview with their development director Geoff Newman as he shares his best investment, favourite holidays, being caught up in a military coup and much more
......................
Name and job title
Geoff Newman, development director, 67
How long have you been at Lyndhurst
I invested as a shareholder director in March 2008, an interesting time!
What makes Lyndhurst such a special company to work for
Our clients and our team
Tell us a little about your job
As well as introducing new clients to our advisers I look for opportunities to grow our business through acquisitions. In addition I oversee our environmental, social and governance process to ensure we are the most sustainable we can be
What's the best thing about your job
Meeting new clients and explaining how we are helping to make the world a cleaner, safer and healthier place
How important is it to have your financial affairs looked after by such a respected company as Lyndhurst
Very, if you were to build your own house most of us would look for the best local builder to do that are the right price. In the same way building a financial plan for the future needs help, guidance and expertise and I would argue a local firm that is part of the community.
Tell us a little about yourself
I'm married to Bev with a grown up daughter who is a magazine publisher, Match of the Day being one of her titles. I love all sports but am particularly passionate about cricket and rugby and play golf badly. I volunteer as a trustee for a number of charities, one of which runs the Harpenden Hopper community bus. We have a cat named Cully named after the daughter in Midsummer Murders
What's your favourite place in Hitchin or Harpenden?
A difficult choice but after playing and helping to run Harpenden Cricket Club for 35 years it has to be Harpenden Cricket Club
What's the best financial decision you've made
Buying our first property in 1982 then downsizing at the age of 55!
Any hidden talents/unusual hobbies?
Not really, although I did dance and sing in South Pacific at the Harpenden Public Halls back in the 90s
Favourite holiday?
Again difficult, although when I was single I spent a month flying around America using a Continental Airlines VUSA pass. It's amazing how often we went through Denver airport, which was their hub
Anything else you'd like to add;
Little known fact: In April 1980 I was working as an auditor for an American bank in Liberia when a military coup occurred. 10 of us in the audit team were held under house arrest until the airport was opened days days later. Doesn't sound that dramatic but I promise you it was!
..........
Lyndhurst Financial Management is the main sponsor of Hitchin Nub News.
Without their community-minded sponsorship, we wouldn't be able to bring you local news free from overly-intrusive ads, pop-ups and clickbait.
Click their banner at the top of this story to visit their website and get in touch.
RELATED ARTICLES BY LYNDHURST FINANCIAL MANAGEMENT EXPERT JAMES WYMAN:
.............
The Lowdown: Lyndhurst Financial Management expert James Wyman on investments during retirement
The Pension Tracing Service and the lost £20bn
You don't have to kiss a lot of frogs to find the right financial adviser
Mortgage adviser or comparison website?
CLICK ON THE LYNDHURST BANNER FOR MORE INFORMATION