UP CLOSE IN HITCHIN: RuPaul revolutionised positive perception of drag among mainstream says north Herts' Magenta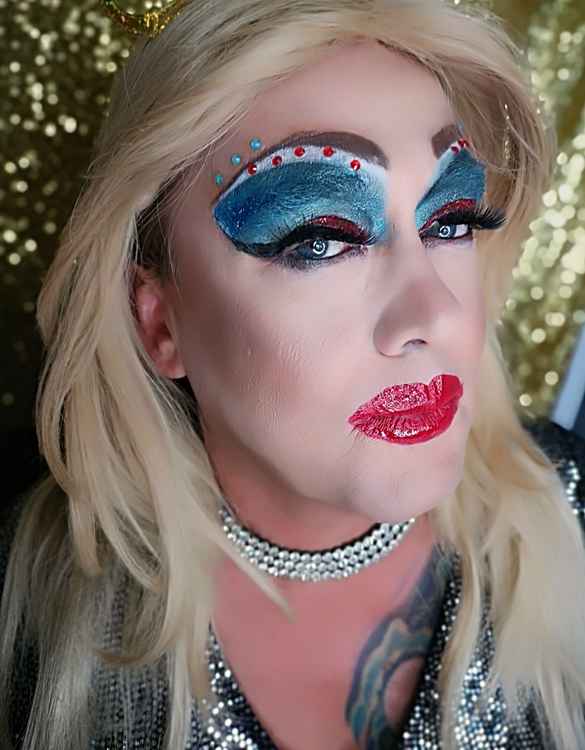 UP CLOSE IN HITCHIN: RuPaul revolutionised positive perception of drag among mainstream says north Herts' Magenta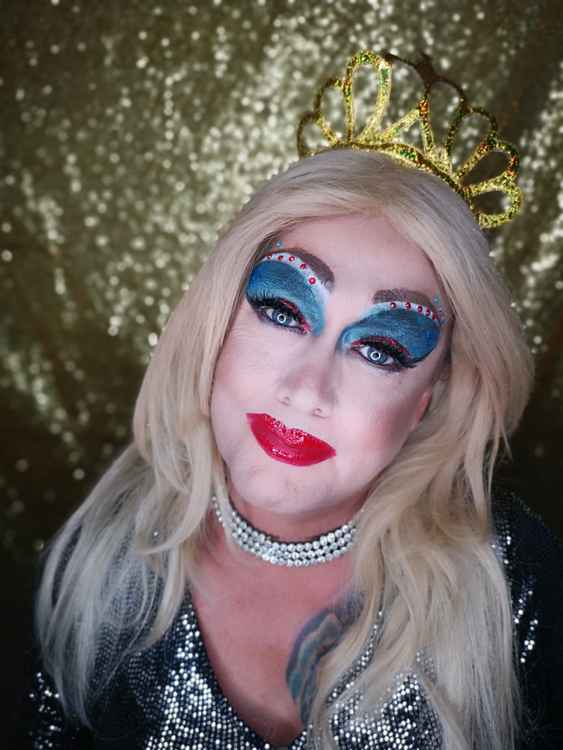 UP CLOSE IN HITCHN: RuPaul revolutionised positive perception of drag among mainstream says north Herts' Magenta
Hitchin Nub News aims to support our community, promoting shops, businesses, charities, clubs and sports groups.
We will be profiling some of these businesses, organisations and individuals regularly in a feature called 'Up Close in Hitchin'.
For today's Up Close we meet Magenta Slipperz, north Herts' most flamboyant drag queen performing at venues all across Hitchin over the next few days.
Magenta Slipperz will be appearing at the Angel's Share in the Arcade on Thursday evening and at various places in the town during Saturday morning and lunchtime.
Read Nub News UP CLOSE as we meet drag queen Magenta and explore what was once a niche cultural and artistic movement that is now part of mainstream entertainment.
.........
The history of drag is an evolution.
From headline performances in theatres as a way of fulfilling women's characters on the stage during the Shakespearean era five centuries ago, to becoming a worldwide phenomenon and a vibrant form of self-expression today – drag is appearing once again in Hitchin this week.
Drag shows are invariably a dynamic offering and frequently include lip-syncing, live singing, and dancing - and Magenta's shows are no different.
Drag performers strut their stuff at many different events from weddings to gay pride parades and drag pageants - and prior to lockdown in cabarets and nightclubs.
In a connected world, where the internet can bring cult performers onto the radar of a global community, drag has found a fan base that, like many drag artists such as Magenta, are larger than life.
Speaking to Hitchin Nub News, Magenta said: "I'm very much in the new wave of drag performers.
"My main thing is singing. I perform songs from all the decades for all the age groups.
"I first got into drag when I was asked to take part in a cabaret show. The producer knew I was an actor and asked if I was interested. I was. She asked me if I would perform in drag as that's what they needed.
"I said I'd give it a go - and so Magenta Slipperz was created."
Magenta is an international performer, in Spain and in this country, with bases in north Herts in Letchworth, and in Puerto de Mazarron, which is in the Murcia region of Spain.
"Magenta is never rude or coarse," the performer explains, adding: "Magenta is always happy to meet new people and discover new audiences and show that drag has many facets - including a 54 year old heterosexual dad of three.
"I'm a singer and an actor primarily and drag allows me to show both of these skills off while presenting something a bit different for my audiences
"Many people have helped me with costuming and make up over the last 10 years and Magenta continues to evolve.
"My wife Jackie is always supportive and is the world's best roadie and manager."
The genre has been boosted by RuPaul Andre Charles - arguably the most famous drag queen on the planet.
The host of RuPaul's Drag Race, a programme which has arguably altered the history of contemporary drag with tens of millions of viewers worldwide encompassing the LBGTQ+ community and beyond.
RuPaul even won an Emmy for an outstanding reality competition show as well as landing a gong for best host.
Magenta readily agrees that the star has advanced the art form saying: "Ru Paul has revolutionised the positive perception of drag amongst the mainstream population and particularly that of young people.
"The 'all drag is relevant' mantra has opened up the art form to anyone who fancies a go."
Through the efforts of performers such as RuPaul and Magenta it seems drag queens have entered the mainstream once again - with Hitchin in for a flamboyant treat over the next few days.
...........
Magenta will be performing at The Angels Share in Hitchin on Thursday. On Saturday, Magenta will be playing at various sites across the town centre as follows:
10am Hitchin High Street
11am. Churchgate Shopping Centre
12 noon. St Mary's Church Gates
1pm. Bancroft, passageway to Sainsbury's ...............
Previous Hitchin Nub News UP CLOSE features:
Sir Kier Starmer
Matt Bean, owner of Cantina Carnitas
Chris Cheah, owner of Chicken George
Fabio Vincenti, owner of Fabio's Gelato
Simmy and Jhai Dhillon, owners of Rice and Spice
Danny Pearson, Beano comic writer
Hitchin Squirrel Rescue [L]https://hitchin.nub.news/n/feature-hitchin-food-rescue-39seeing-volume-of-food-that-would-otherwise-go-to-waste-makes-it-very-real39[L+] Hitchin Food Rescue
Adam Howard, organiser BackToSchoolival
If you or your business or organisation would like to be featured in a future UP CLOSE please email
[email protected]
or tweet us @HitchinNubNews