Up Close: Lyndhurst Financial Management's Joe Pritchard - A Story of Success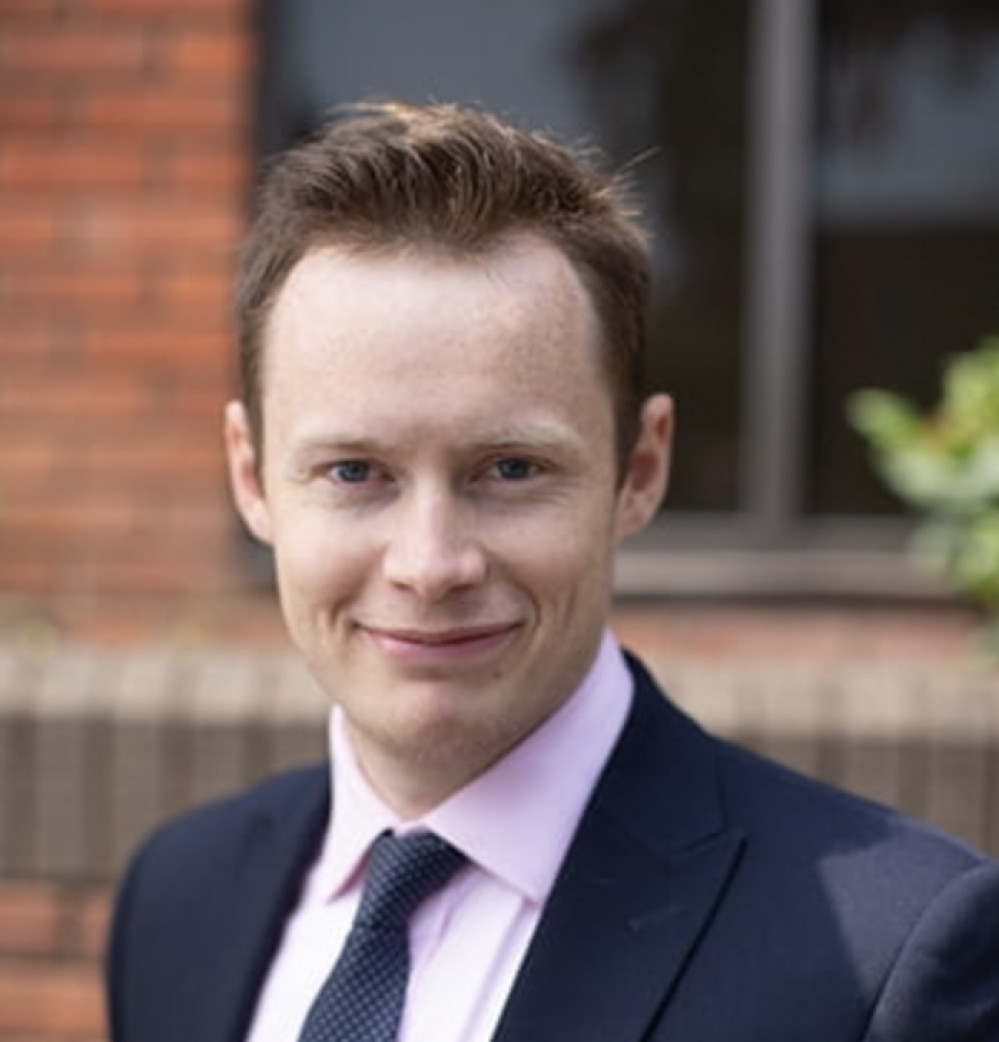 A Story of Success: Joe Pritchard, Chartered Financial Planner at Lyndhurst Financial Management
Hitchin Nub News aims to support our community, promoting shops, businesses, charities, clubs and sports groups.
We showcase the best of these businesses, organisations and interesting individuals regularly in a feature called 'Up Close'.
For today's Up Close article we are showcasing the success story that is Joe Pritchard from Lyndhurst Financial Management.
...............
Joe Pritchard joined the Lyndhurst team in April 2017, and five years later has grown his own way to become a Chartered Financial Planner and Pensions Specialist.
Here, Joe tells us about his Lyndhurst journey in our latest Hitchin Nub News Up Close business feature.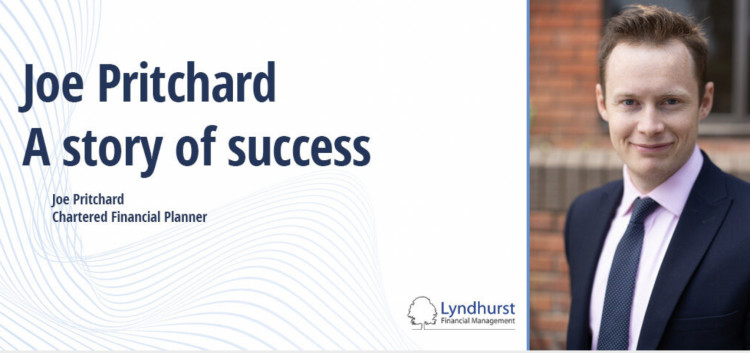 HOW DID YOU GET INTO FINANCIAL PLANNING?
I studied Accountancy and Financial Management at Loughborough University, which covered a broad range of financial & business studies related modules. My plan had always been to move into a career in accountancy, however one of my university modules focused on 'behavioural finance' which explored the many emotional and cognitive elements involved with investing. This really got me thinking that a career working with both people and finances would be the best route for me.
On finishing university, I joined a financial planning graduate trainee programme with global accountancy group, Mazars, where I began my journey into the profession. After around 2 years, I decided that I wanted to work for a local independent financial advice practice, more embedded within the community and that is where Lyndhurst fitted the bill perfectly.
WHAT DO YOU LIKE ABOUT LYNDHURST?
From my first interview, I had an immediately positive impression and was made to feel very welcome by the directors and wider team. The great thing about Lyndhurst that I perhaps wouldn't have experienced elsewhere is the level of exposure you get across many areas of the business.
We have a fantastic team here which is continuously growing and always striving to deliver a first-class advice service for both new and longstanding clients.
Outside of working hours, we have a great social scene with there always being some sport to throw myself at or a Harpenden curry night to enjoy!
YOUR LYNDHURST JOURNEY
From the outset in 2017, I have had a well-structured road map in place to progress from Assistant Financial Planner to a Chartered Financial Planner, responsible for my own client base. In my first 18 months, I was given the opportunity to work with a number of Senior Financial Planners on a vast amount of advice cases, providing technical support across all areas of financial advice. This was an invaluable experience, providing me with a solid foundation from which to develop my own ethos and approach to advising clients.
Towards the tail end of 2018, I began to take on my own clients and have not looked back since! I take great pride in working with clients from a wide variety of age groups and backgrounds, all with unique circumstances and financial objectives.
HOW DID YOU BALANCE WORK AND STUDY?
It was no mean feat! Fortunately, I started my CII exams within 6 weeks of graduating from university and I was therefore still very much carrying an exam mindset. I tried to spread my study hours into manageable chunks across the week, incorporating sessions pre and post work, with full study weekends often thrown in as I approached an exam. All in, I completed 13 exams across a 5-year period, achieving Chartered status in 2020.
WHAT'S YOUR FAVOURITE THING ABOUT YOUR JOB?
Having the opportunity to form long lasting relationships by delivering successful client outcomes is incredibly rewarding. It is certainly a great feeling when I can bring financial peace of mind to a client, providing them with the confidence to make important life decisions, such as the transition into retirement or making financial gifts to family members.
I also enjoy being kept on my toes as there is genuinely no day that repeats itself, with fresh challenges continuously arising.
WHAT KEEPS YOU BUSY OUTSIDE OF WORK?
Outside of the office I like to keep myself as active as possible, with football and tennis being my favoured sports. During the lockdown period I also found a new love in running, so much so that I went on to complete two marathons in 2021!
I also like to travel and experience new places both in the UK and overseas, with Barcelona ranking as my favourite destination to date.
When I do sit down for five minutes, I enjoy diving into a good autobiography.
"Joe has been an exceptional recruit and has worked hard to meet his targets along his journey to becoming a Chartered Financial Planner. He is well and truly part of the Lyndhurst family and his work supporting the team and the dedication to his clients is evidence of this. He is a great footballer too!
Adam Cook – Operations Director
If you feel that you could benefit from an initial discovery meeting with Joe to discuss your own financial circumstances, please get in touch using the below contact details.
Joe Pritchard
Chartered Financial Planner