Welcome aboard the Hitchin Nub News success story: Kestrel HR become our latest sponsor - find out more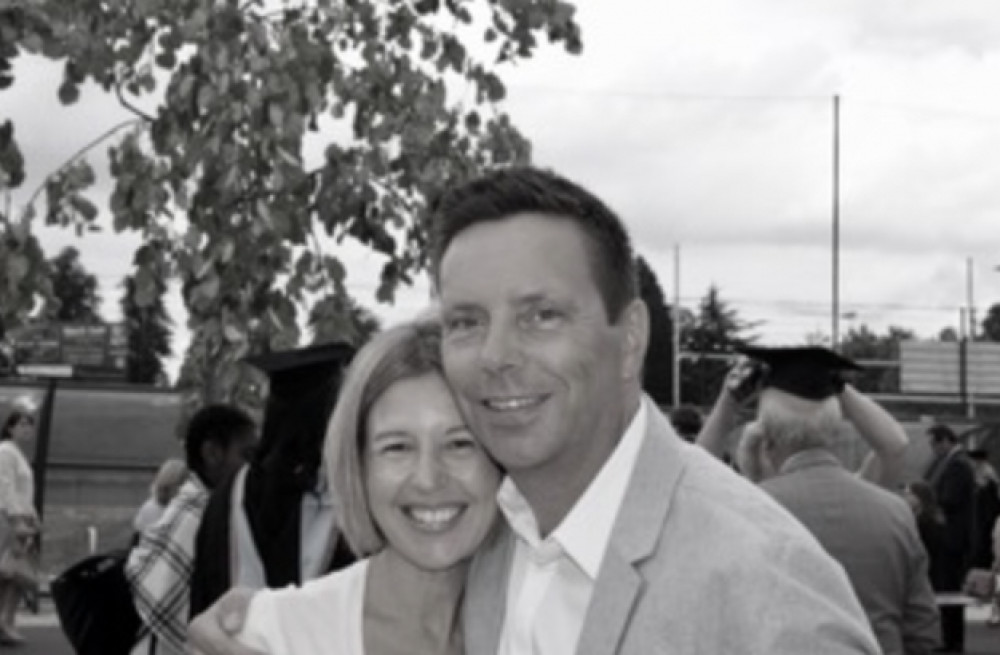 Welcome to Nub News' latest sponsor: Kestrel HR. PICTURE: Founder and owner Jeremy Colman with wife and business partner Sacha
Hitchin Nub News is delighted to announce another superb business in our area as our latest sponsor: Kestrel HR.
Jeremy Colman, the founder of the Hitchin-based recruitment consultancy, Kestrel HR, is delighted to be the latest business to join and support the local Nub News teams.
We asked him to introduce himself and his business. This is what Jeremy told us: "Founded in 2018, we work hard to hire and build outstanding teams to help businesses grow.
"We make sure the best candidates are found quickly and place the candidate experience at the heart of every recruitment process."
Before setting up Kestrel, Jeremy spent 25 years working in Operations, Marketing, and as an HR Director with some of the best hospitality, healthcare, and education businesses around.
"This background makes my approach more like that of a hiring manager than a typical recruitment consultancy," he explained, adding: "The businesses and charities I've worked with have been nationally recognised over a dozen times for being in the top 100 Best Companies to Work for, and employee and candidate engagement and experience has always been at the heart of my thinking."
Jeremy says: "Working now as Kestrel - strategy up high, then swiftly diving into the detail - I offer a bespoke recruitment support service, which sits alongside you, representing your business.
"This flexibility helps to speedily find the very best people and then match them to your needs."
Whether you recruit often or occasionally, please drop a note to arrange an informal, complimentary chat to talk about finding, securing, and retaining great talent.
Jeremy says, simply send a brief message here and I'll be in touch to organise a time. [email protected]
With a range of options available, from the simple administrative support through to fully managed confidential executive searches, Kestrel HR are your local independent recruitment consultancy, and, as Jeremy says: "We are ready, willing, and able to help."
As a Corporate Member of the Recruitment and Employment Confederation, and the Institute of Directors, Jeremy assures that you'll receive the experience and standards of a larger consultancy, with the personalised pace and flexibility of an entrepreneur.
"I've lived in Hitchin with my wife and business partner Sacha for over 25 years," Jeremy shares, "and now that we've raised our family, we are excited to work with a range of local businesses and charities to attract more outstanding talent to the area."
As well as the occasional advert, Jeremy and Kestrel HR will be posting regular pieces in the Nub about the local and national job market, sharing advice on how to hire and retain the best people, or possibly how to get hired yourself!
"I may also drop in the occasional reference to classic film, cats, dogs or Leeds United," Jeremy says with a smile, "but you're under no obligation to read those bits - in the same way that arranging an initial chat places you under no obligation either.
"Drop me a confidential note here and let's talk! [email protected]."
Nub News supremo Karl Hancock has also hailed the deal between Nub News and Kestrel HR.
Mr Hancock, CEO of Nub News, said: "We are delighted to be partnering with a local business such as Jeremy Colman's Kestrel HR.
"Their values are echoed throughout Nub News, and we are so pleased to be working with Jeremy and his HR businesses Kestrel."
Having brilliant companies on board - such as Jeremy's - as another Hitchin Nub News sponsor is a landmark moment as Nub News continues to revolutionise news reporting and bring back local coverage to local communities.
Mr Hancock added, saying: "Jeremy and his company Kestrel HR are an ideal partner to work with because, like Nub News, the local community is at the heart of what they do.
"We want to give the community a voice, and our sponsors and across the country - including Jeremy and Kestrel HR - play a crucial part in helping us to do that.
As Jeremy says, see Nub News for more on Kestrel HR over the coming weeks and months.
To get in touch with Jeremy at Kestrel HR email [email protected]
New hitchin Jobs Section Launched!!
Vacancies updated hourly!!
Click here: hitchin jobs