Wilfred Fantie jailed: Bouncer who killed peaceful customer with single brutal punch sent to prison for nine and a half years at Luton Crown Court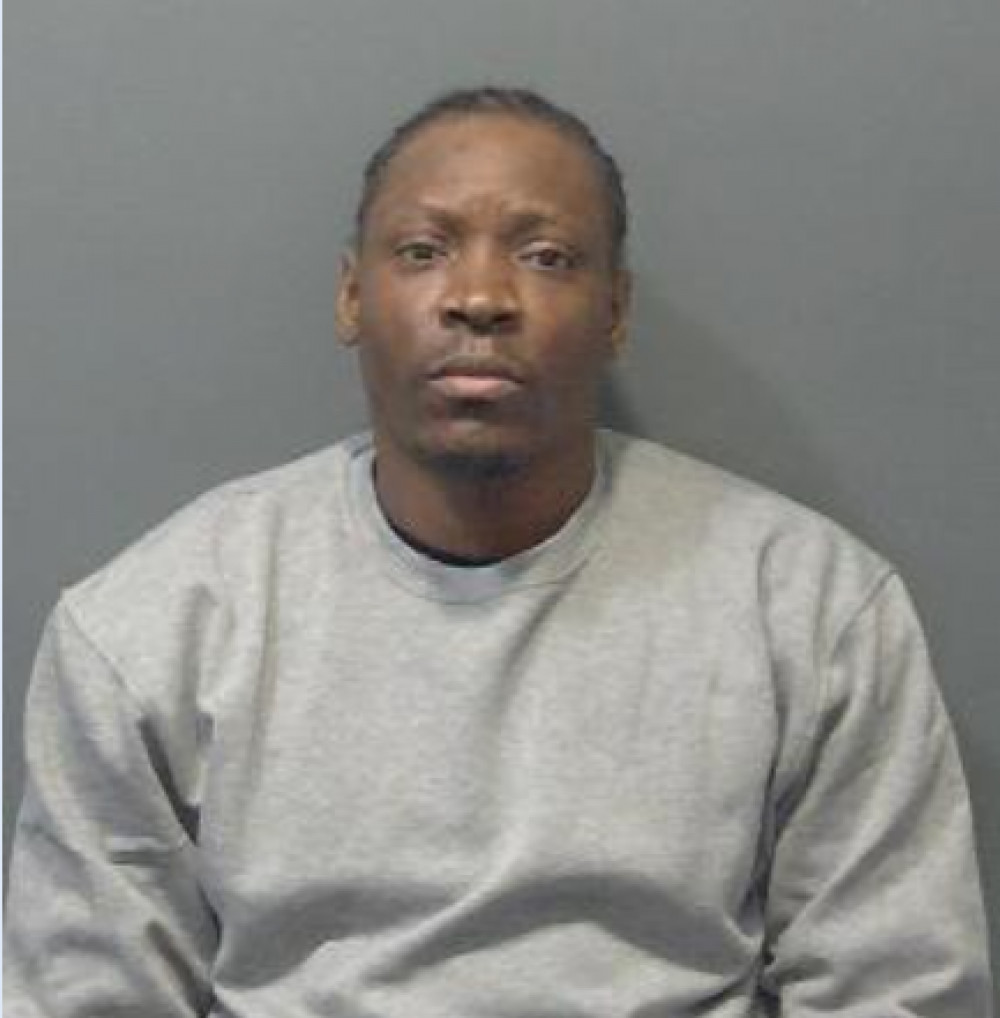 Wilfred Fantie has been jailed for killing an innocent man
Doorman who killed man with one punch jailed
A doorman who killed a man with one punch has been sentenced to nine-and-a-half years in prison.
Wilfred Fantie, 44, struck Aaron Bateman, 28, from Dunstable, following an altercation outside the Wheatsheaf pub in Dunstable on 12 February last year.
Mr Bateman was visiting the pub with his father and a group of friends having attended a local football match.
When the group had been asked to leave the venue by doorman Fantie, an exchange was had between him and Mr Bateman.
CCTV footage played during the trial showed Fantie pursuing Mr Bateman as he walked away from the pub, before landing a powerful blow to Mr Bateman's head.
Mr Bateman fell to the ground and hit his head on the pavement causing a 'traumatic brain injury'. He was taken to hospital but died two days later.
Sentencing Fantie at Luton Crown Court Wednesday (March 15), Judge Michael Simon said: "Nothing this court says or does can mend the emptiness in the hearts and lives of Aaron's family, specifically his father and sister but his wider family and friends as well.
"Aaron was pursued at a pace and with determination by the defendant. Dangerousness in my judgement is not a consideration."
Fantie, of Henley Road, Bedford, had denied manslaughter but was found guilty at the same court last month.
Detective Inspector Mark Butler, from the Bedfordshire, Cambridgeshire, and Hertfordshire Major Crime Unit, said: "This incredibly sad incident has had a devastating effect on the family and friends of Mr Bateman.
"We hope the message of zero tolerance for violence of this or any kind has been reiterated.
"Such a tragedy should not have to occur before members of the public are educated on the life-changing effects of violence.
"Our thoughts remain with everyone who has been affected by this terrible incident."
The Bedfordshire Violence and Exploitation Reduction Unit takes a public health approach to reducing violence. For more information about their work visit bedsveru.org