Hitchin Lib Dem councillor Sam Collins shares his take on Bim Afolami MP's sewage vote stance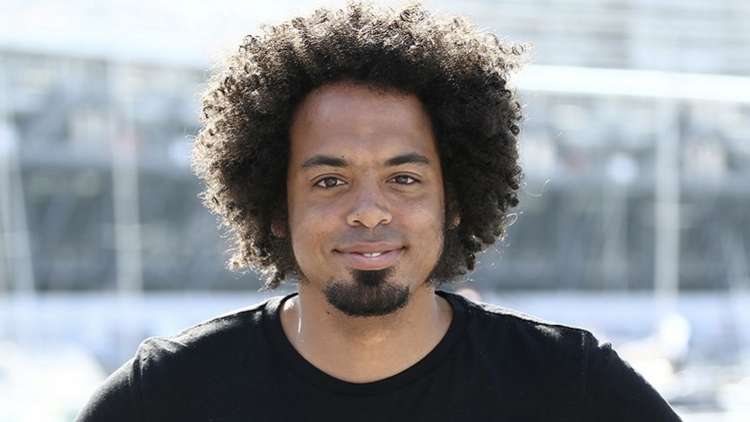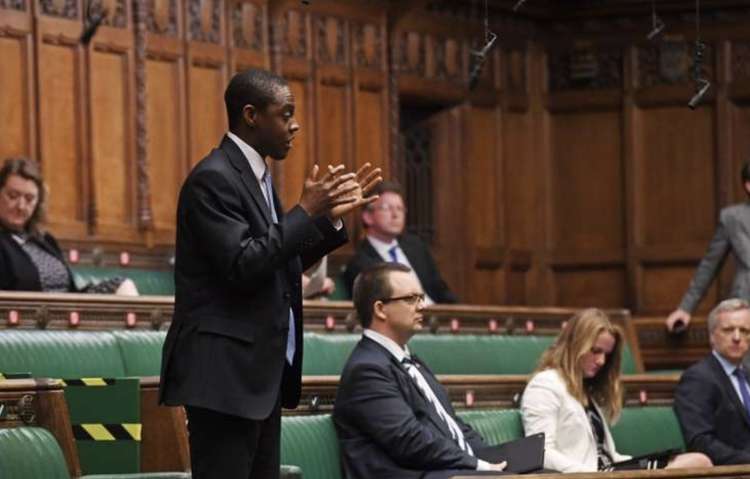 While the General Election is still more than two and a half years away, Hitchin MP Bim Afolami has not had a good few weeks in the eyes of many of his constituents.
Mr Afolami has attracted criticism from many in our town after voting with the government on the 'sleaze' bill and now on the 'Sewage Bill' - while also being condemned for not reflecting the majority views of his constituents on these two important votes.
While Nub News is resolutely non-political we are also acutely aware of local feeling on matters that mean so much to so many local people - who are also our readers and local voters.
Our postbag has been full of comment recently, prompted by the way Mr Afolami has voted in Parliament over the last couple of weeks - none more so than the 'Sewage Bill'.
With Hitchin's parliamentarian sitting on a majority of more than *6,000 following the 2019 election, there has never been a more important time to share discussions and viewpoints regarding the way he has voted on matters recently.
Although, as an aside, it should be noted that Mr Afolami's majority was cut from 12,000 in 2017 - and down from 20,000 under his predecessor Peter Lilley in 2015.
By siding with the government on everything he does, is Mr Afolami simply a career politician, with little care about what happens when the reverberations of his voting record in the House of Commons reach his own constituency?
Or, are his recent voting intentions intended for the greater good in our area?
The nature and demographic of our town is changing daily, and what was once a Conservative heartland is now a political battleground.
Nub News will not shy away from the that fact ahead of the 2024 General Election - the most important for many generations - we want to encourage intelligent, civilised discussion on topics that our readers raise.
It is vitally important that Nub News and our journalists hold our politicians - local and parliamentary - to account and speak to truth to power, while remaining avowedly neutral in all political matters.
Equally we will continue to be scrupulously fair as we always are in everything we do - and we warn that we will not stand for disgusting personal abuse of any politicians of any party, including anything that stems from the topics and discussions we cover at Nub News.
So, in light of the above, read Lib Dem Hitchin councillor - and possible prospective Lib Dem PPC in 2024 - Sam Collins as he shares his take on Mr Afolami's voting stance on the 'sewage vote'.
Layth Yousif, Hertfordshire Regional Editor Nub News
..................
In our area of Hertfordshire, we are the custodians of a beautiful and in some areas delicate landscape, writes Sam Collins
It is a landscape I love, and a landscape that I have campaigned to protect, exploring the wonderful area we live in is one of my favourite things to do.
I believe we are simply looking after our landscape for future generations, and that we need to tread lightly upon it.
One of the very special features of our area is our rare chalk streams.
These water courses are important habitats for wildlife and support a massive range of plants and animals.
They are home to some of our most threatened plants and animals. They must be protected.
In numerous occasions in the past Hitchin and Harpenden MP, Bim Afolami, has claimed that he, like me, believes that these delicate watercourses should be protected.
But on the November 8 we saw that his actions did not match his words.
Bim Afolami voted to allow water companies to continue pumping raw sewage into our watercourses and our seas. This includes our rare chalk streams.
This is hypocrisy at its absolute worst. You cannot say you are campaigning for one thing, have your picture taken a few times and go and do the exact opposite.
I'm astonished that someone who so proudly joined the All Party Parliamentary Group for Chalk Streams in September voted to pump raw sewage into them just over a year later.
Furthermore this is clearly going against the will not only of so many people in our area but against the will of millions of people nationally.
Actions like this do not just damage the environment they also damage the public's faith in politics in general.
If the local MP seemingly sincerely says he believes in something and then does the opposite with no clear explanation to constituents then that undermines the entire system.
This issue of pumping raw sewage into rivers, streams and the sea must not be ignored.
This is a direct result of the government's obsession with "Getting Brexit Done" despite the consequences.
Water companies are now struggling to get the treatment chemicals they need to deal with the sewage and have been told that they can simply pump it into rivers and the sea.
It is not just Brexit of course, there have been longer standing issues relating to abstraction in our area and also issues with some sewers overflowing in times of heavy rain.
This has been a recent issue in Hitchin, on the path that runs alongside Ippolitts Brook behind Oakfield Avenue and Ninesprings Way. Sewage has been leaking out onto the path and inevitably into the brook itself.
Despite being raised with them repeatedly the water company has been disinterested in dealing with the issue.
What was needed in the recent Environment Bill and the with the Duke of Wellington's excellent amendment, was legislation with real teeth which gave water companies hard deadlines and targets.
Instead, we have a flimsy new law which won't be strong enough to hold water companies to account.
Some of my colleagues in the Lib Dems have called for a Sewage Tax, to make water companies pay for the mess they've made.
This would tax the profits of water companies, which last year made pre-tax profits of £2.2 billion despite polluting Britain's rivers with dangerous levels of sewage.
The proposal would be a 16 per cent tax on pre-tax profits, providing a £340 million fund to fix the sewage system - this would be in addition to the current 19 per cent rate of corporation tax.
I think this is a good start in making the water companies think twice about doing things properly and fixing the issues as they arise, rather than making excuses.
However we also need to tackle the other core issue here, and some people will not like this, Brexit.
The main reason that there is such an issue with sewage being pumped into places it shouldn't be is that the water companies cannot get hold of the chemicals they need to treat the water as a result of Britain being torn out of the EU.
The government urgently needs to resolve its issues with Europe to enable proper treatment of sewage and to protect our chalk streams and seas.
Unfortunately this government and the elected representative of Hitchin and Harpenden do not care about protecting our environment, as they are seemingly too concerned about protecting their own interests.
Somemay disagree with this but actions speak louder than words, and the actions of Bim Afolami and the Conservative party tell you all you need to know.
Sam Collins is a Hitchin councillor and possible PPC for Hitchin in 2024
.................
What do YOU think? Let us know your take on this important local and national issue.
Keep it clean and intelligent. We want to hear from you.
If you would like to write an opinion piece email [email protected] or tweet us your take @HitchinNubNews