Hitchin: You don't have to kiss a lot of frogs to find the right financial adviser says Lyndhurst Financial Management's expert James Wyman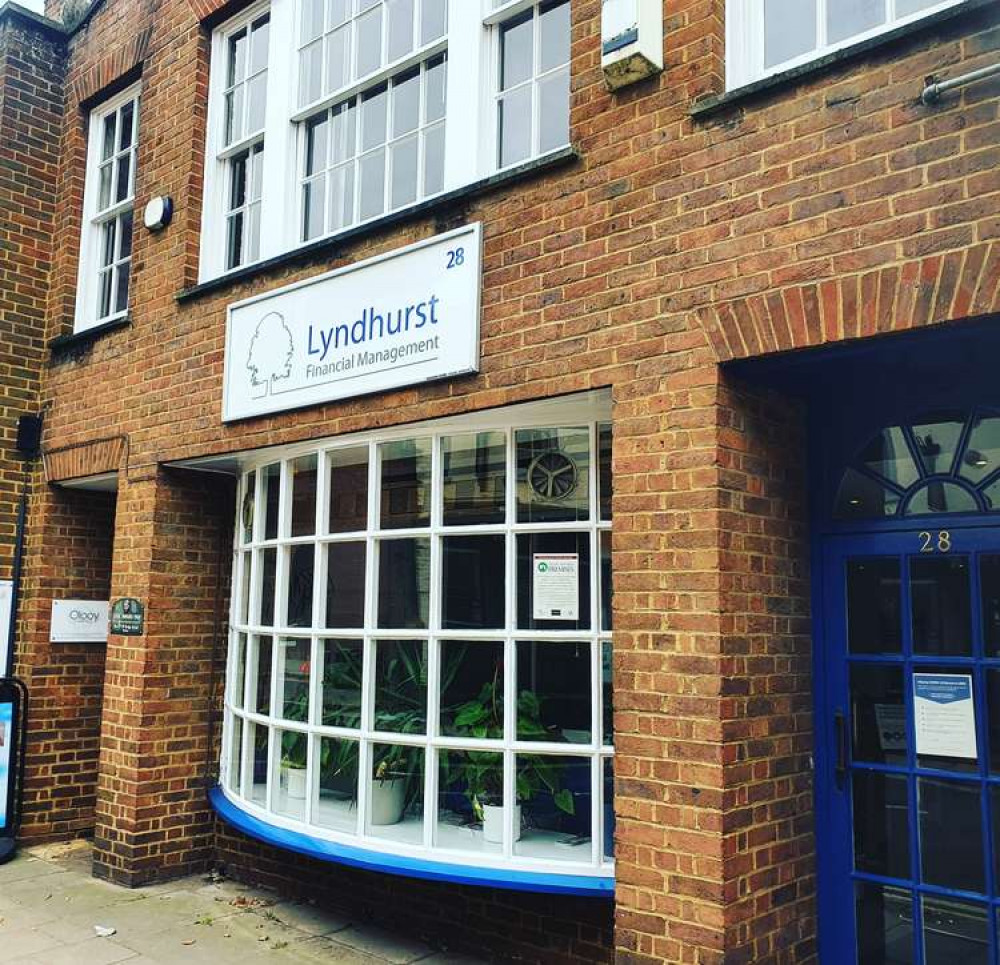 Hitchin: You don't have to kiss a lot of frogs to find the right financial adviser says Lyndhurst Financial Management's expert James Wyman. PICTURE: Lyndhurst's Hitchin office on Bridge Street. CREDIT: @HitchinNubNews
Hitchin Nub News is delighted to provide a platform for expert financial commentary through our innovative partnership with Lyndhurst Financial Management, who support our coverage of the local community by being our headline sponsor.
Founded in 1992 operating from Harpenden and having acquired an office in Hitchin in 2015, the firm has supported the local community for many years.
They value the contribution their staff make to helping Hitchin, Harpenden and the surrounding areas such a thriving place to live and work.
So, read on for expert financial commentary from Lyndhurst financial advisor James Wyman.
................
You don't have to kiss a lot of frogs to find the right financial adviser
Throughout our lives there are certain events which warrant a discussion with a financial adviser.
However, finding one which you can trust is not a simple task.
You shouldn't choose the first available person. A good financial adviser can save and make you a lot of money, while as bad one can destroy your wealth.
Your financial adviser will end up knowing much more about you than just your finances.
You may find some advisers can be pushy and you may be pressed to answer uncomfortable questions which can be a good thing as they will need lots of information to be able to make an accurate personal recommendation.
Never be shy about asking for proof of diplomas/qualifications. Advisers are happy to show off their certificates to anyone that asks (mine are proudly hanging on the wall in our main meeting room).
Different products require specific qualifications so you should ensure your adviser is able to advise in every space you require.
There are plenty of websites which allow you to search for recommended advisers or you can ask friends and
family for personal recommendation. No matter who made the recommendation you should still verify the adviser yourself to ensure you are happy to have him/her manage your assets for the foreseeable future. You should be aware of how your adviser will be remunerated for any initial work undertaken as well as the ongoing management of your assets. This should be made clear to you during your initial meeting as there are different charging structures currently employed by financial advisers up and down the country. An adviser may also have differing charging structures that depend on the product being recommended. The level of service you should receive on an ongoing basis will be incorporated into the annual adviser fee. A low fee may be inviting, but this could mean than you don't receive the level of service you require. If you are unhappy with the service you receive you should make the adviser aware. Every discussion you have with a financial adviser should be open and honest, including the service you receive. Managing your finances can seem daunting or complex at times, especially if your financial circumstances
change, so now might be the time to think about discussing them with a financial adviser.
James Wyman is a financial advisor with Lyndhurst Financial Management
For more visit their website here or email James at [email protected]