How and why underpaid Hitchin teachers and university lecturers are striking: We don't have enough money to cover increases in price of food and energy bills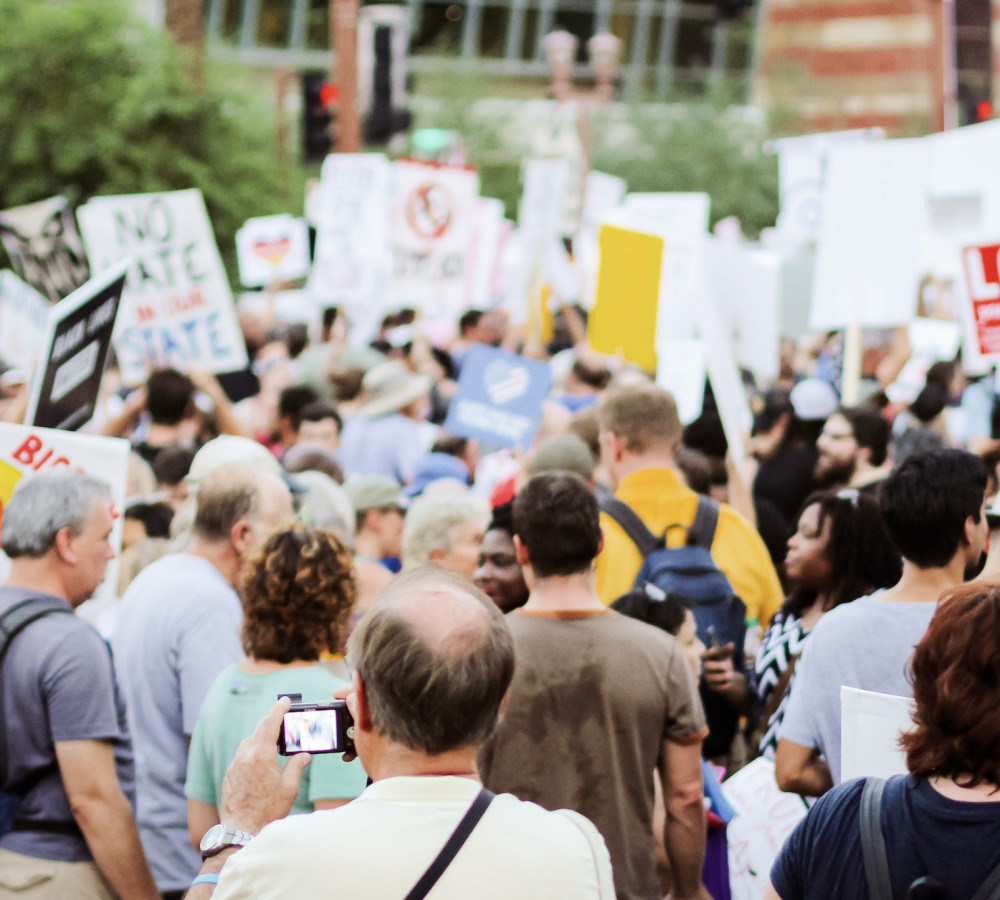 With more than 70,000 teaching staff striking this winter, with further industrial action to follow next week, this story affects us all, writes Cianne Khan for Nub News. CREDIT: Unsplash
With more than 70,000 teaching staff striking this winter, with further industrial action to follow next week, this story affects us all, writes Cianne Khan for Nub News
The next round of National Education Union strikes are scheduled for next week, on Wednesday, March 15 and Thursday, March 16 in schools across our area including Hitchin.
Read on for Cianne Khan's in-depth feature piece on how and why teachers are being forced to strike.
............
Underpaid and under-appreciated, teachers have left the classrooms and taken to the streets, demanding more support from the government, writes Cianne Khan for Nub News
Teachers and students, it seems have had enough.
I spoke to a local secondary school teacher in Hitchin, who has asked to remain anonymous, who explained the core reason behind teachers striking, saying "Teachers, among other public sector workers, are effectively receiving a pay cut this year.
"The average 5 per cent pay rise offered by the government is some way less than the level of inflation which means that although we see an increase in our wages, it is not enough to cover the increase in the price of food and energy bills, for example, meaning that we are financially worse off".
Teachers loss of wage
Though, not all teachers have taken part.
When local secondary school teacher, who we shall name Mr R, was asked about this they explained that not all teachers can afford to take part. Mr R said "Many have decided not to actually strike as it means a loss of wages ranging between £100 and £150 each day that they do.
"With things being so difficult financially striking is being seen, understandably, as unaffordable by some teachers.".
Despite not being able to attend, many of those teachers still stand in solidarity with their co-workers and wish to see change.
However, Mr R has said they are happy with their pay, just not the way it was given. Mr R explained "this year the 5 per cent increase has been paid by schools out of their own budgets, despite schools' budgets being cut in previous years, and has not come from the government".
So, in order for teachers to have their 5 per cent raise it was having to be paid from the school budgets, not from the government.
If this was not the case, that 5 per cent from the schools budget could be better spent on facilities for students, so whilst some may pertain the idea that the strikes are disruptive to students education – it is for them also, that these strikes are taking place.
Mr R agrees, "That [money]could be better spent on improved equipment, increased specialist/support staff and other in school opportunities that would benefit students' education.
"This isn't right and is the main reason why I am striking".
Information from the Office of National Statistics shows that whilst pay may have risen by 5 per cent for some, gas prices have risen by 129.4 per cent and electricity has risen by 66.7 per cent in the last twelve months for everyone.
It is clear to see why teachers would dispute a 5 per cent pay rise given the state of the economy as it is right now.
University of Hertfordshire
The University of Hertfordshire is amongst the list of more than 150 academies across the country taking part in the strikes.
According to UCU, the University and College Union, the University of Hertfordshire has entered Acas negotiations with the employer representative last month.
The union is calling for employers to settle the disputes regarding pay, pensions, conditions, commitments on casualisation and workload. UCU were contacted for a statement; however, no response was given.
However, there has been a mixed reaction from the students at the University of Hertfordshire.
Zoe Meechan, who is studying Criminology and Criminal Justice at the University, feels as though "there are other ways they could get their point across without directly affecting our studies".
Zoe is also a school community organiser, and for this feels as though "it was part of my duty to raise the students' issues on striking".
This has led to some heated discussions with lecturers one regarding the fact that "students travel from afar to get here, international students pay double what we pay, just for us to be sat in the lesson for no one to turn up".
Computer networks and systems security student, Dhruv Mishra, has opposing views. When asked if the strikes have impacted their education, they said yes, however this did not defer them from supporting their lecturers on the strikes. Mishra said, "I support their decision as if they're happy with their jobs, that means their better equipped and motivated to impart their knowledge to students".
University lecturer's view
Another lecturer also taking part is Dr Erin Plunkett, Senior lecturer in Philosophy at the University of Hertfordshire.
Dr Erin Plunkett when asked about their personal reasons for striking explained the strenuous hours and lack of pay, as well as the underlying feminist and social justice issues relating to the overall "lack of representation and equity within the profession".
Dr Erin Plunkett recalled a time where she was working two hourly contracted jobs, one west of London the other on the south coast – "I ended up spending 90% of my salary on childcare and travel costs!".
Being that her contract only covered an hour of prep time per class per week, Plunkett was doing mountains of work: research, preparing lectures and slides, planning seminar activities, and marking work.
This ultimately led to her feeling underpaid and under-appreciated for the workload they were having to deal with at the time, "it is nearly impossible to make it through the early stages of academia without financial support from family or a partner."
Erin commented on the strikes impact on students by saying "This is not a decision I take lightly. I love my students, and like all teachers, I would rather be teaching than striking."
With strikes causing financial burdens for those taking part and teachers feeling as though they cannot openly speak their case without facing backlash, it would seem now is the time for students to support their teachers and lecturers more than ever.
A message Dr Erin Plunkett wishes to convey today is: "Striking is a last resort, but history shows us that collective action does work, and authors like bell hooks remind us that 'solidarity requires sustained, ongoing commitment'.
"Striking is a huge financial burden for us, but we feel this is a moment when meaningful change is possible".
By Cianne Khan for Nub News
New hitchin Jobs Section Launched!!
Vacancies updated hourly!!
Click here: hitchin jobs