Mindfulness Course
---
19th Jan 2023 - 9th Mar 2023
Monday 30th January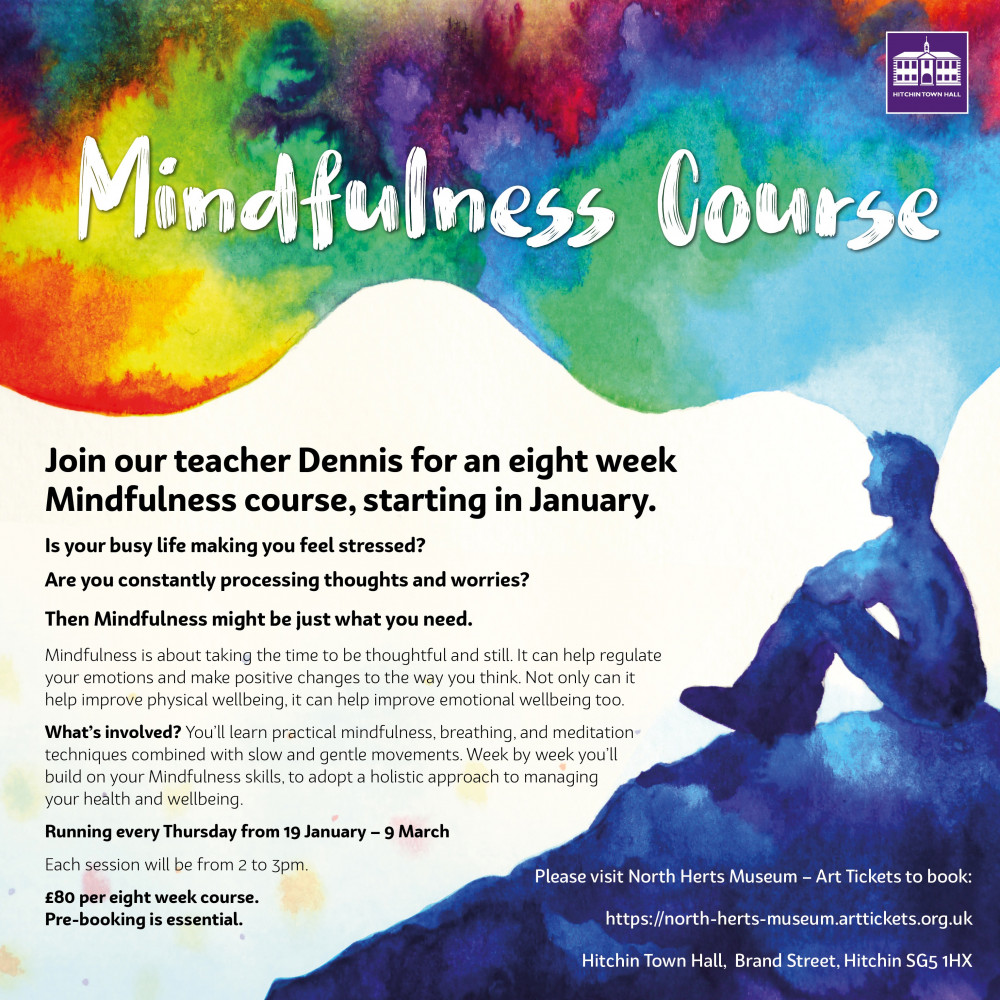 Join our teacher Dennis for an eight week Mindfulness course, starting in January.
Is your busy life making you feel stressed?
Are you constantly processing thoughts and worries?
Then Mindfulness might be just what you need.
What's involved? You'll learn practical mindfulness, breathing, and meditation techniques combined with slow and gentle movements. Week by week you'll build on your Mindfulness skills, to adopt a holistic approach to managing your health and wellbeing.
Running every Thursday from 19th Jan - 9th March
2-3pm
£80 per eight week course. Pre-booking is essential.
If you would like any more information, please contact us...
Email: [email protected]
Call: 01462 474554
Add your Hitchin event for FREE here!
Nub It