Hero: Hitchin head teacher bravely tackles intruder intent on harming pupil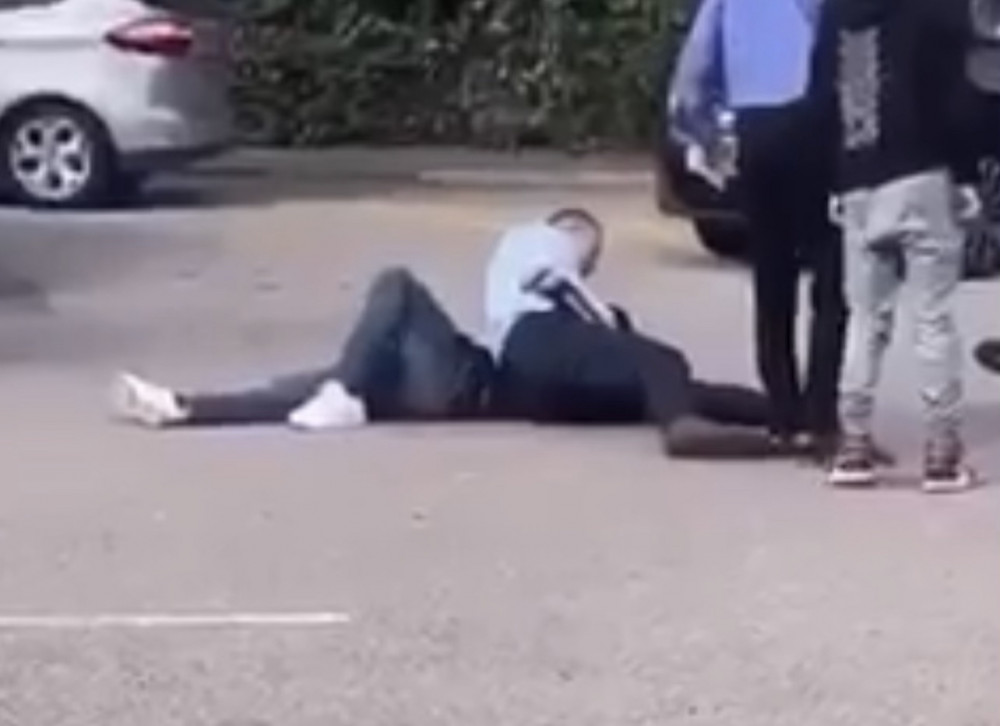 Hitchin hero. Priory school head Geraint Edwards seen grappling with an aggressive juvenile in the car park of the learning establishment on Bedford Road. CREDIT: Supplied
A Hitchin headteacher proved to be a hero when rugby tackling an intruder to his school intent on attacking one of his pupils.
Priory School head Geraint Edwards sprang into action when an aggressive juvenile attempted to gain entry to the learning establishment on Bedford Road, in a bid to attack a pupil.
The rugby-loving Welsh headmaster - who earned plaudits during the pandemic for transparency with parents during the Covid crisis - courageously tackled the aggressor to the ground.
In a dramatic scenes shot on video seen by Nub News, Mr Edwards grappled the would-be attacker to the ground in the school's car park, thereby preventing Priory pupils from possible harm.
Nub News understands the failed assailant made specific threats towards a terrified youngster, which included the possible use of a machete. It is not known if the attacker had a bladed article in his possession when Mr Edwards bravely foiled a possible attack.
A Priory parent told Nub News under condition of anonymity. "What on earth is going on when people want to come into school to attack children?
"Mr Edwards is a hero for protecting his pupils."
Herts Police and the Herts County Council press office on behalf of the Priory School have been contacted for comment.