Hitchin: Help us turn dream into reality say Dell at Woodside £30k appeal organisers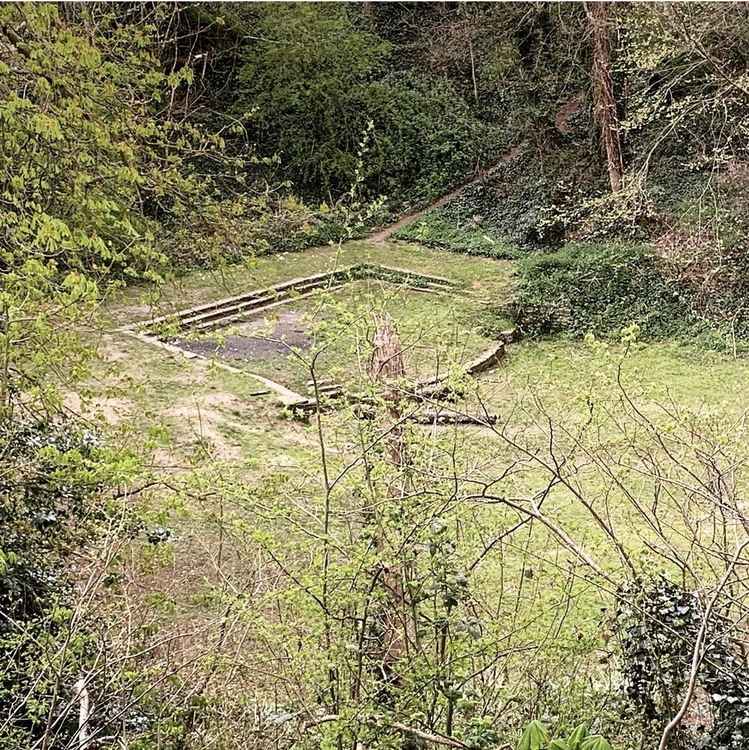 Hitchin: Help us turn dream into reality say Dell at Woodside £30k appeal organisers. PICTURE: The Dell as it is now. CREDIT: The Dell at Hitchin Instagram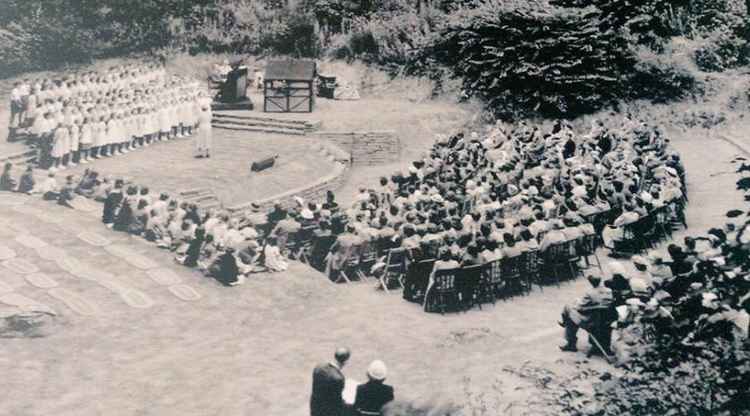 Hitchin: Help us turn dream into reality say Dell at Woodside appeal organisers. PICTURE: The Dell in all its glory during the Festival of Britain in 1951. CREDIT: Historic Hitchin
'Help us turn a dream into reality' say organisers of a £30k community-minded project that has got Hitchin talking.
Plans to turn a disused pit in the centre of town into a stunning open air theatre have now been launched - to the acclaim of many.
A crowdfunding appeal to raise £30,000 in fewer than two months to allow the Dell at Woodside to host open air performances this summer is now underway.
While the site near to Windmill Hill is overgrown and needs considerable work to be done to ensure it is fit to host open air theatre and other cultural events, organisers are confident.
"In July, we will be bringing theatre and entertainment back to this once used space with a week long programme of events as part of Hitchin Festival.
"Help us to make this long dream a reality by donating to our campaign."
Hitchin Festival, Hitchin BID, Hitchin Initiative, The Queen Mother Theatre and Bancroft Players are all working together to plan cultural events this July to showcase 70 years since the Dell first hosted live theatre.
The Dell's last official performance was around the year 1999 or 2000 when the Bancroft Players performed a Midsummer Night's Dream there - a nod to the first performance ever staged there in 1951.
"The site and setting simply lends itself to such an 'Athenian Wood-type' performance," former town centre manager and tireless community advocate Keith Hoskins MBE told Hitchin Nub News this week. "It really is lovely."
The Dell at Woodside - the story so far
The Dell, or, its full name, Woodside Open Air Theatre, can trace its antecedents back to the Georgian era – when a pit was carved into Windmill Hill in a bid to procure much-need sand for the construction of Hitchin Priory.
Yet, the moment the work was finished the pit was simply sidelined and nature took over.
Fast forward to post-war period, and with the 1951 Festival of Britain looming civic notaries - including our town's long-running and renowned theatre group called the Bancroft Players - decided the area would be perfect for an open air theatre.
And so, it came to pass that in July 1951, to coincide with the Festival of Britain, The Dell was officially opened with the Bancroft Players' production of A Midsummer Night's Dream.
However, due to the vagaries of the weather during English summers, and the fact there were no amenities on site, the Dell was not as popular as many hoped it would be as part of Hitchin's cultural scene.
Prior to the handful of shows around the turn of this century, The Merry Wives of Windsor was the last performance of that era back in 1963.
"People loved the idea of open air theatre in Hitchin," said former town centre boss Keith, "I came to Hitchin in 1997 and saw the last performance there around the turn of the century."
Plans are also afoot for a children's theatre group to put on shows during the first week on the summer holidays.
The site would quality for various grants and even under 'reopening the High Street programme' because part of that fund is about providing more open air venues for people to make use of in a post Covid world.
"Hopefully we can fill up the other evenings as well," added Keith looking to the summer. "It is expensive to do because everything has to be shipped in. But if it works we will be looking for other things to do there.
"I'm hoping that people with Hitchin in their hearts as well as any corporate bodies would be interested in contributing to our fund.
"Or," he added, "if everyone in town donated a tenner it would open."
For more information on the exciting plans, or to donate to the crowdfunding campaign click here
With thanks to Richard Whitmore's illuminating autobiography 'Didn't you used to be…Richard Whitmore?' which is a must-read for all Hitchinites.