Hitchin MP Bim Afolami looks forward to speaking at sustainability conference hosted by Lyndhurst Financial Management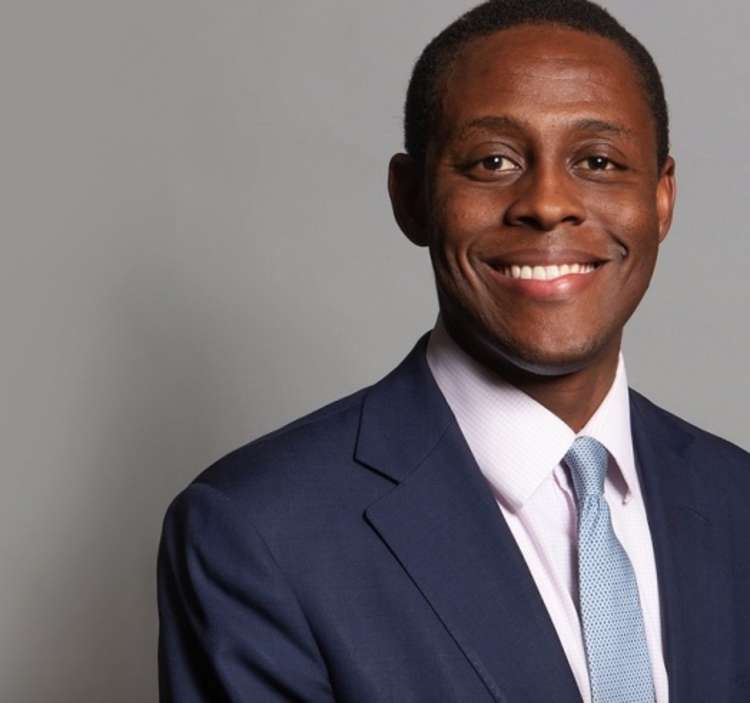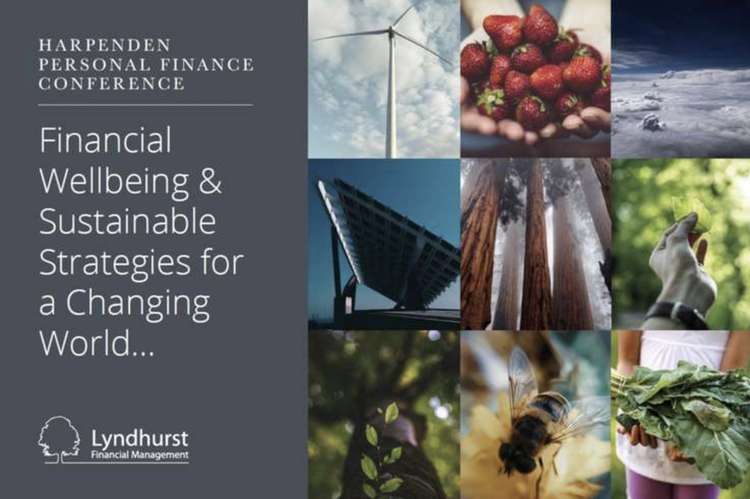 Hitchin MP Bim Afolami is looking forward to making a keynote speech at a forthcoming conference on sustainability ahead of his work at Cop26.
Our town's parliamentarian is set to speak at an event hosted by Hitchin Nub News main sponsors' Lyndhurst Financial Management in Harpenden later this week.
Nub News have an innovative partnership with Lyndhurst who support our coverage of the local community through being our headline sponsor and are underlining their commitment to sustainability.
"I am really looking forward to speaking at Lyndhurst Financial Management's conference on financial wellbeing and sustainable strategies for investment against the backdrop of some big global changes," Mr Afolami told Hitchin Nub News.
"Lyndhurst are a fantastic local business, with offices in both Hitchin and Harpenden. I am always happy to do what I can to support them," he added.
"As the chair of the All-Party Parliamentary Groups for Renewable and Sustainable Energy and Financial Markets and Services, the Net Zero Champion for the APPG on Fair Business Banking and with my background in The City, I will be offering some insights into the impact of climate change and government policy on investment trends."
Lyndhurst gear up for eagerly-awaited conference
Founded in 1992 operating from Harpenden and having acquired an office in Hitchin in 2015, the firm has supported the local community for many years.
Lyndhurst's development director Geoff Newman told Hitchin Nub News: "At Lyndhurst we believe that helping our community become more sustainable is an important goal as we move further into the 21st century.
"So far we have done a number of things to help achieve this goal: Offset the carbon footprint of each member of our team, switched to sustainable energy suppliers and invested in low energy lighting in our offices.
"For our clients we have introduced investment portfolios with a greater emphasis on sustainability if that is what they choose to have.
"We know we are on a journey with our community and will continue to play our part."
Event details
Lyndhurst Financial Management, in conjunction with Rayden Solicitors, are delighted to invite everyone to the second Harpenden Personal Finance Conference: 'Financial Wellbeing and Sustainable Strategies for a Changing World'.
A spokesperson told Nub News: "Since our last conference in November 2019, the world has changed significantly.
"We couldn't have imagined what the following 18 months would bring. Now, the world is changing faster than ever before, and the wellbeing of the future depends on the decisions we make today.
"Working towards, and investing in a world that will be cleaner, safer and healthier, starts with small steps in the right direction. This event will cover an important suite of issues and practical measures to help you decide how to plan for your future."
The event will be held at Rothamsted Research Conference Centre this Friday [October 15] from 9am to 1pm.
Mr Afolami will be joining a list of the following speakers at the event
Alongside Lyndhurst's Mr Newman who will be talking through our propositions and vision for the future, their fantastic team of speakers include:
Janet Mui: Brewin Dolphin Discretionary Fund Managers
Janet is investment director at Brewin Dolphin. As part of the research team, Janet is responsible for the commentary and communication of Brewin Dolphin's macro/investment views to clients and the media.
She is a frequent guest on the BBC, Bloomberg and CNBC on macro discussions. Janet will share her insights on Sustainable Economies.
Brewin Dolphin are Lyndhurst Financial Managements selected partner to managed discretionary portfolios
Siobhan Griffin: TIME Investments
Siobhan will provide an update on how sustainable investing is shaping the future of investments that qualify for Business Relief.
Business Relief is an increasingly popular way to mitigate inheritance tax from an estate whilst obtaining access to your capital if required and as an alternative to trusts whilst gaining 100% relief for inheritance tax after two years.
Andrzej Pioch: Fund Manager at Legal and General
Andrzej will look at the funds which are core to the Sustainable Portfolios, reviewing performance, risk and the long-term horizon.
The Legal and General Sustainable Future World Fund is available to clients of Lyndhurst and is part of their sustainable proposition.
Bim Afolami: Hitchin and Harpenden MP
As the UK prepares to host the 26th UN Climate Change Conference of the Parties (COP26), Bim will discuss how the UK is committed to uniting the world to tackle climate change.
Paula Butterworth: Partner at Rayden Solicitors
Paula will be joining Lyndhurst from their new Harpenden office, to discuss how family law intersects with important intergenerational life decisions.
Stephen Findlay: Founder of My Carbon Plan
Stephen will introduce this fantastic local not-for-profit organisation and explain how My Carbon Plan enables you to measure, reduce and offset your carbon footprint.
This is a feature that is available for Lyndhurst clients to offset your own carbon footprint.
Lyndhurst hope attendees will gain an understanding of:
1 - Key trends and themes in sustainable investing
2 - Sustainable economic development and the future of the financial markets
3 - Providing for the next generation via potential solutions for mitigating inheritance taxation from your estate
There will be opportunities to ask questions and meet speakers during the event.
Similarly, there will be a number of staff from Lyndhurst Financial Management to talk to privately about any financial matter or to ascertain further information.
Keeping you safe
The conference will be organised according to the latest government guidelines, with social distancing protocols and other safety practices in place.
These guidelines change regularly, with Lyndhurst providing an update nearer to the day of the conference.
Due to social distancing, spaces are limited and will be provided on a first come, first served basis.
Book your tickets early
Tickets are free of charge, please use the Eventbrite link to reserve your place here
Registration for the conference is from 9am to 930am and a complimentary buffet lunch will be provided around 1230pm to 1pm.
Lyndhurst Financial Management look forward to welcoming everyone on October 15.
Read Hitchin Nub News for reaction to the event