Hitchin: Mystery substance kills ducks and geese in River Hiz following distressing incident that leaves animal lovers shocked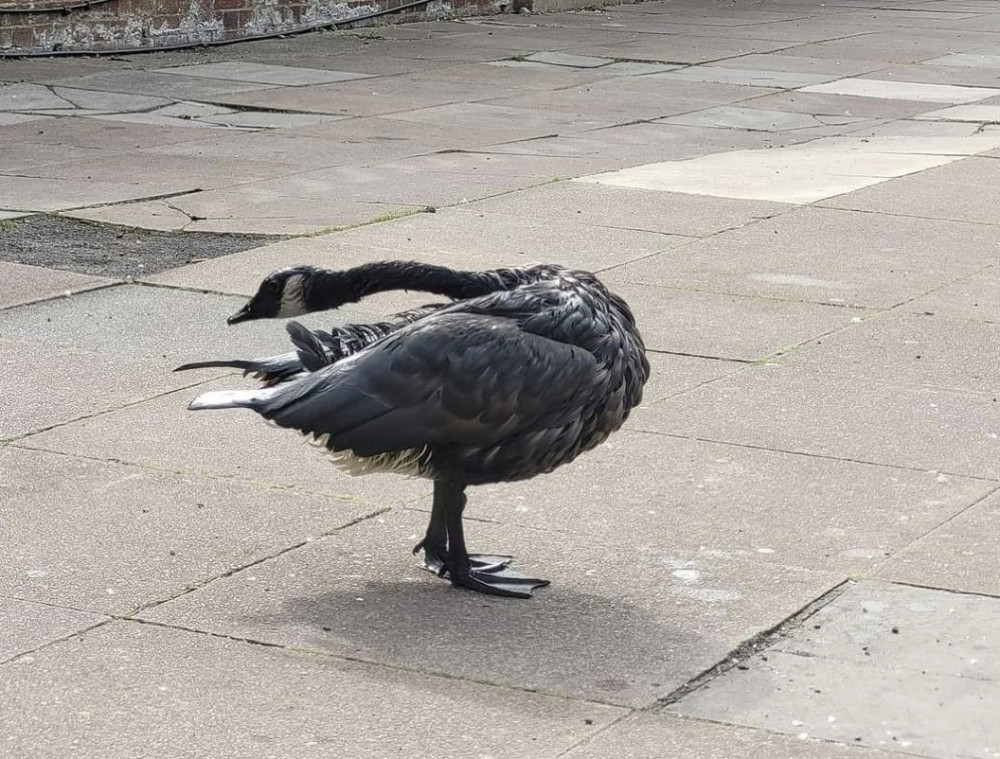 A stricken bird struggles to rid itself of the killer oil. CREDIT: Sophie Bichener Twitter
A mystery oil spill in the River Hiz has caused the deaths of a number of birds in Hitchin town centre.
The unidentified substance polluted the Riverside near to St Mary's Church, leading to the deaths of geese, ducks and other wildlife.
A number of eyewitnesses told Nub News there were distressing scenes in the aftermath of the incident, that would shock and disturb animal lovers across Hitchin and beyond.
A number of unfounded rumours are currently circulating as to how and why the deadly oil ended up in the water. However, at the time of writing Nub News understands that Herts Police are yet to treat the deaths as a criminal action.
The RSPCA sent a dedicated rescue team, including experts in water rescues, to the site on Tuesday morning.
The national body been working closely with other organisations, including the Environment Agency, to rescue birds affected by the spill - with a grey lag goose and Mallard duck already among the animals taken to a wildlife hospital in a bid to save their lives.
The RSPCA told Nub News: "Sadly, some Canada Geese found at the site had already died and others - which were heavily oiled and water logged - were put to sleep on the advice of veterinary experts."
The RSPCA will continue to monitor the location, as there are still moorhens that initially evaded capture that they hope to rescue.
Hitchin Nub News has previously reported on the plight of moorhens that returned to the area here. There is no information on how many have also been affected by the oil spill.
The area has been in the news recently following the fall of a large Weeping Willow last week.
The RSPCA added that bird flu is still a widespread problem throughout the UK and is very infectious, with the advice from the UK Health Security Agency and APHA is that the public should not touch or pick up any visibly sick or dead wild birds that they find, including those impacted by this oil spill in Hitchin.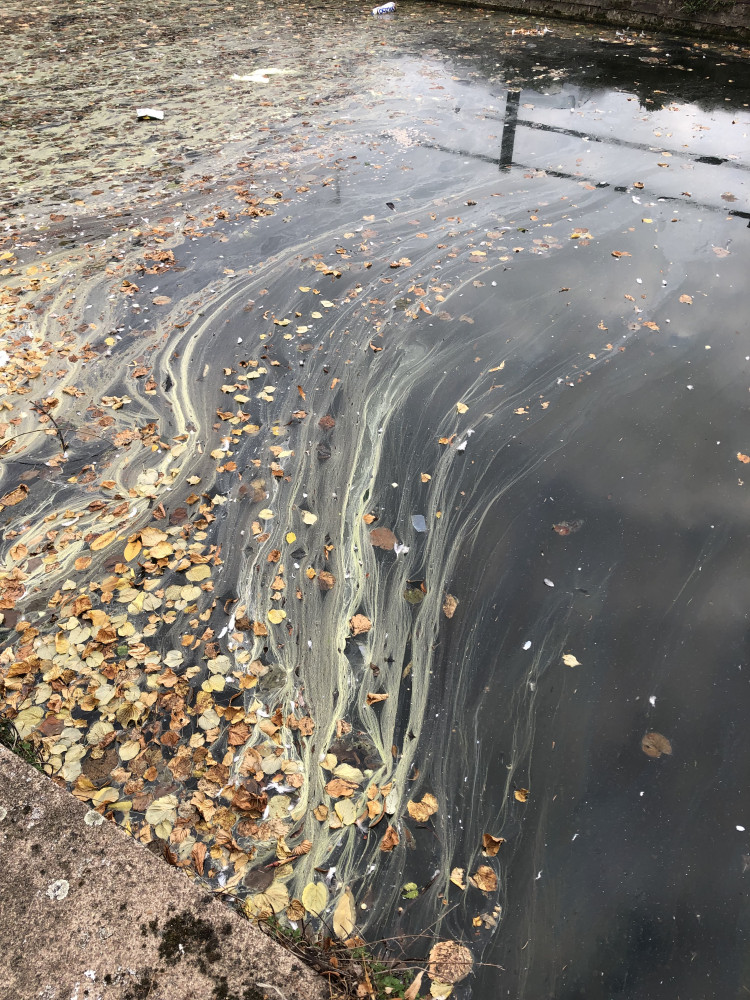 The mystery killer oil in the River Hiz that killed a number of birds