Hitchin Nub News readers react to 'awful' Garrison Court development appeal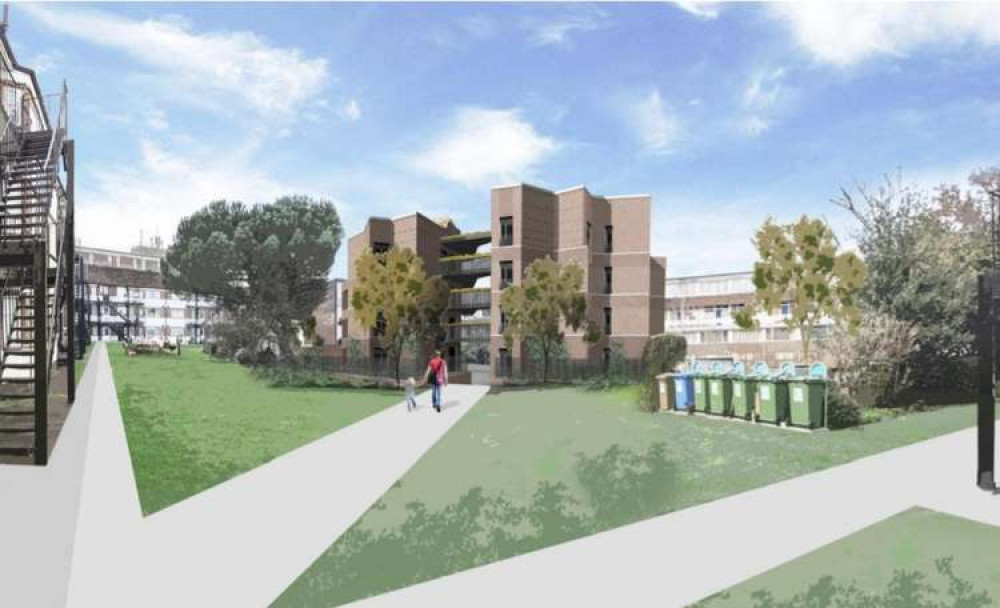 A CGI of how the new flats in Mount Garrison could look Credit: DLA Town Planning Free for LDRS partners
Nub News readers have reacted to a Hitchin councillor and property developer's plans to challenge the council's refusal of planning permission near to Windmill Hill.
North Hertfordshire District Council rejected a planning application to demolish existing garages at the back of Garrison Court to make room for eight new apartments for a second time back in March.
This came after Nub News reported on strong opposition against the application earlier this year, which culminated in 103 objections, with only three in favour.
However, Garrison Court Freeholders Ltd including Hitchin councillor Richard Thake lodged an appeal against the decision - prompting Nub News readers to respond on social media.
Hitchin resident Colin McGown tweeted, saying: "Awful development that would be an eyesore viewed by everyone from the top of Windmill Hill. Disgraceful behaviour from councillor Thake, massive conflict of interest."
Mr Thake is also a Conservative NHDC councillor for the Hitchin Priory, whose ward borders the Hitchin Highbury precinct, where Garrison Court and the evocative Windmill Hill and St Mary's Church are situated.
Hitchin Nub News has contacted councillor Thake for comment but has yet to receive a reply.
Hitchin MP Bim Afolami has also been contacted for his thoughts on the matter relating to councillor Thake's actions.
Nub News reader Sophie Bichener tweeted: "I really don't understand why they're trying to get this through. Not only will it overcrowd the area, it's so ugly. If they'd just put something in a bit more considerate maybe it would have passed."
While another Hitchin councillor, Sam Collins, said he will once again be underlining his opposition to the proposals, tweeting: "I will be lodging a formal objection (again)."
Hitchin Nub News spoke to NHDC who told us: "Residents and interested parties can lodge their comments in writing to the Planning Inspectorate before Thursday, November 4."
Concerned Hitchin residents should send their comments to:
The Planning Inspectorate 3C
Temple Quay House
2 The Square
Bristol
BS1 6PN
Read Hitchin Nub News for more on this story