EXCLUSIVE: Hitchin town centre site Churchgate up for sale at £2.5m as property developers hover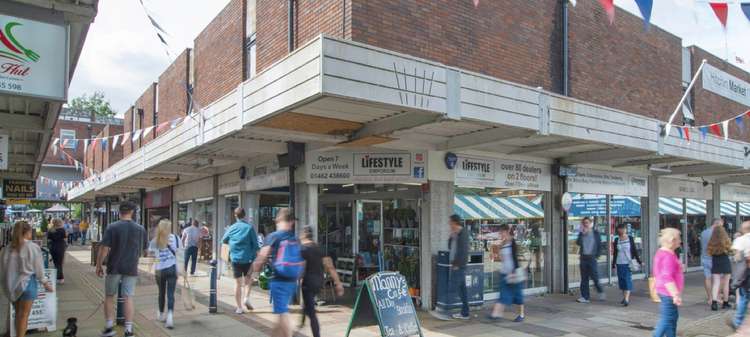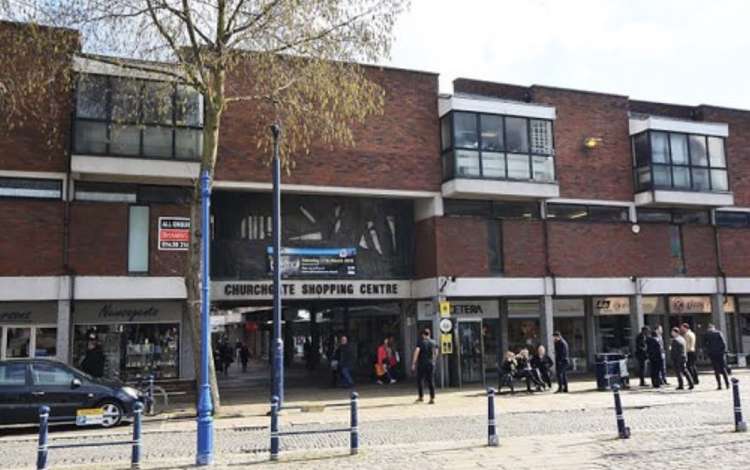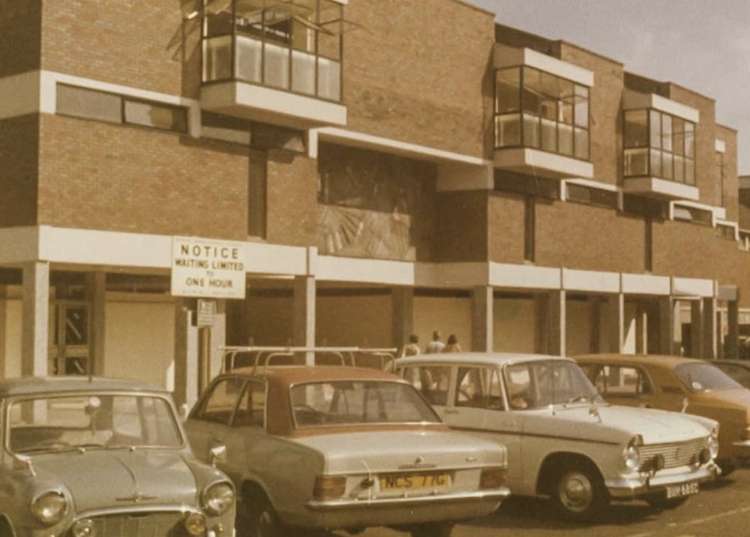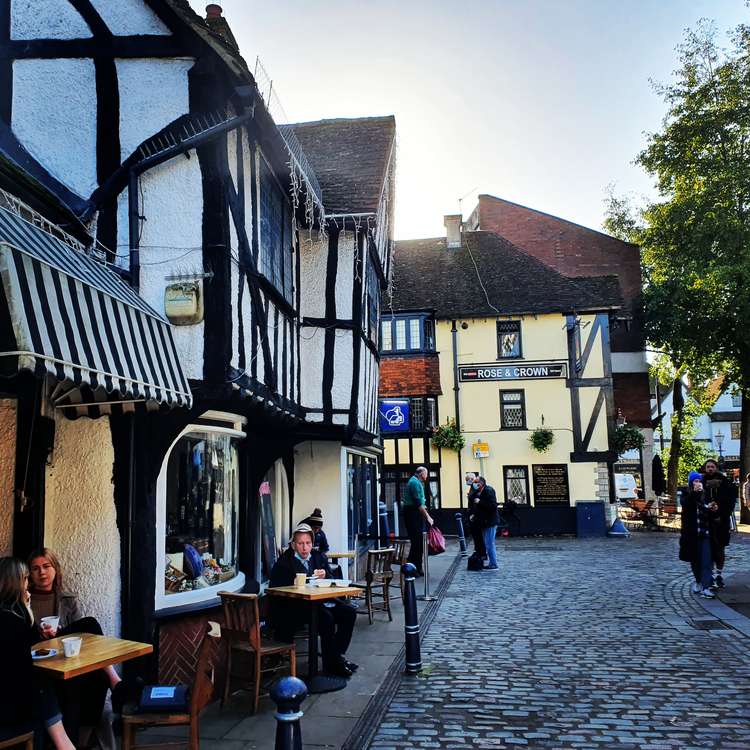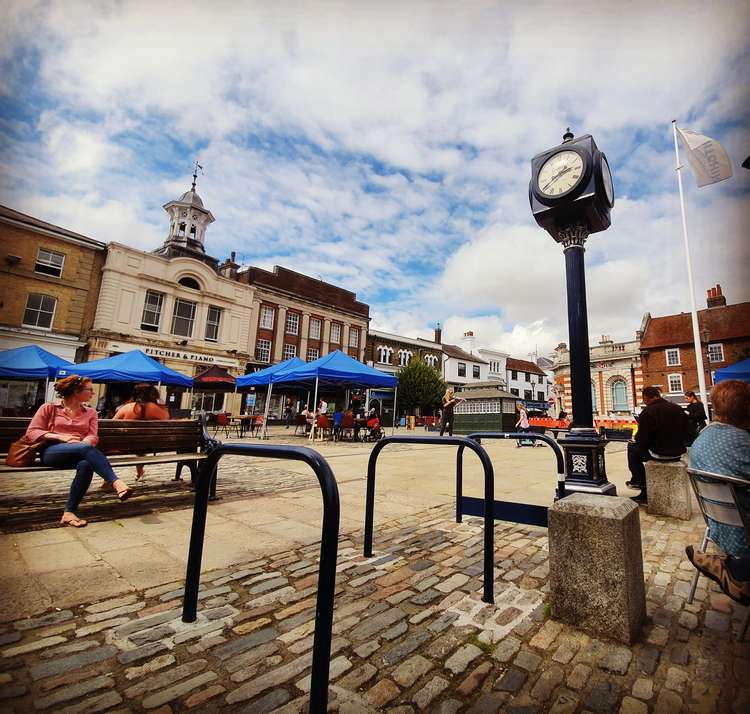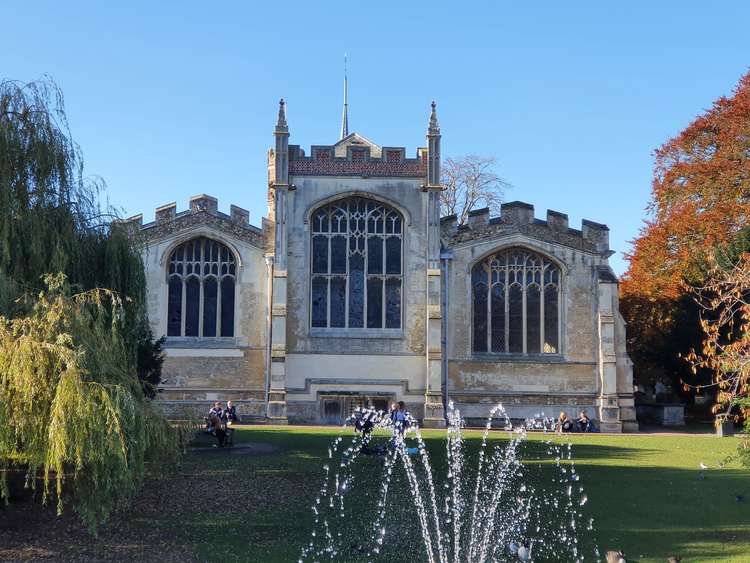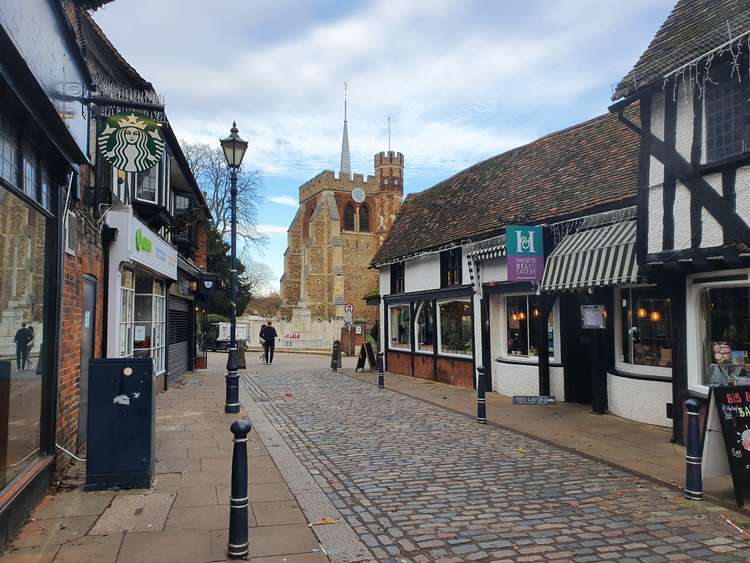 EXCLUSIVE REPORT: A prime location in Hitchin town centre is up for sale for £2.5m – with a number of property developers intending to make bids.
Nub News understands that Churchgate could be turned into residential property, with the strong possibility a large number of apartments could replace more than 30 town centre businesses – fundamentally altering the fabric of the heart of Hitchin.
The future of Churchgate - which borders Market Place, Hitchin Market and is near to our town's iconic St Mary's Church - has long been a contentious matter.
Nub News has learned that the area, featuring brutalist architecture from the early 1970s, is being marketed by an agent on behalf of the current owners Hammersmatch, as a 'rare opportunity to acquire a site with strong redevelopment potential'.
In a marketing brochure seen by Nub News, agents Lunson Mitchenall are offering the 'key town centre location' for £2.5m, promising a net yield of more than 13 per cent.
In a bid to attract developers, the glossy dossier says that "Hitchin is affluent with 25 per cent of households within a 10 minute drive time having a household income in excess of £60k per annum, compared to the national average of 16 per cent… the Hitchin area contains a significantly above average proportion of adults of working age categorised within the most affluent AB social group.
"In contrast, the least affluent D and E social groups and social group C2 are particularly under-represented," adding that: "Hitchin is projected to see significantly above average growth in population."
What happens next?
With such a poor quality build in such a vibrant area of town, the issue of what to do with Churchgate has been raging for generations.
North Herts District Council are expected to make a bid for the site. As recently as 2019, the council stated their long-term policy was to buy the lease.
However, the issue is complicated by the fact that there are only 75 years remaining on the freehold.
Nub News understands there are at least three separate suitors in the form of property developers monitoring the process, all with the intention of manoeuvring to outbid NHDC.
It is also believed that the developers have no wish to boost retail space, meaning Churchgate - or the vast majority of the site - could be turned into residential accommodation.
Which would mean the loss of precisely 33 town centre businesses, with a large number of apartments taking their place.
All of which could rip the heart out of Hitchin's hard-earned reputation offering a vibrant, local independent scene – not to mention fundamentally altering the fabric of the town centre.
Hitchin Town Centre Manager Tom Hardy told Nub News: "Hitchin BID will be strongly lobbying to ensure the future of businesses in Churchgate.
"We want vibrant, local independent retailers to continue to trade in the town centre."
'Best case scenario for Churchgate'
According to experts Nub News has spoken with, the 'best-case' scenario would be for NHDC to become the successful bidder and buy the freeholding from current owners Hammersmatch.
The council would then appoint a private company to run a consultation with the Hitchin public as to the best way to revamp the area.
This would then see the site improved and developed, to make the area a 'destination' visit for shoppers and leisure seekers.
This could even include possible plans for a cinema and restaurants to run alongside local businesses.
All of which could mean boosting the area substantially in the long-term, not to mention removing an ugly 70s style building from the town centre that has previously been described by councillors as 'not fit for purpose.'
Previous failures
However, previous attempts to rebuild the area have all ended in acrimony and failure, with the last concerted effort to move the issue beyond hot air spectacularly stalling back in 2017.
Simons – tasked to head an initiative to revamp the area – drew up plans to move the market and build a department store, before the idea was shot down.
While Hammersmatch, which still owns the shopping centre, raised plans for a cinema and new precinct.
Yet despite forking out a small fortune on consultant costs that were underwritten by NHDC, initiatives to revamp the area are no nearer to coming to fruition than two decades ago.
Worst case scenario
Sources say the worst-case scenarios would be for private property developers to outbid NHDC - and run the town centre site down even further, in a bid to force a dilapidation notice.
Which would then see functional apartments built with no architectural sensibilities in a prime town centre spot. While also failing to offer provision for future businesses to operate.
All of which adds yet more present uncertainty to businesses in what should be a thriving, prime location.
'Businesses are worried about the future'
Nub News understands there are around 25 local, independent businesses operating on the Churchgate site – all with short-term rolling contracts.
A town centre source told Hitchin Nub News: "Businesses are worried about the future."
At the Hitchin Committee meeting on Tuesday evening, controversial councillor and property developer Richard Thake spoke on the subject, pointing out that should any offer from NHDC be acceptable to the vendors/agents then the sum would need to be ratified by a full council meeting.
Councillor Thake has refused to speak with Nub News after his plans to build five storey/four storey buildings at Garrison Court near to town centre beauty spot Windmill Hill, were thrown out after being likened to a 'World War Two bunker'.
As Nub News has reported, despite 103 objections, councillor Thake launched an appeal.
NHDC have been contacted for comment on Churchgate. As has Hitchin MP Bim Afolami.