Hitchin Nub News success story continues! Welcome aboard to Lucky Penny Weddings as our latest sponsor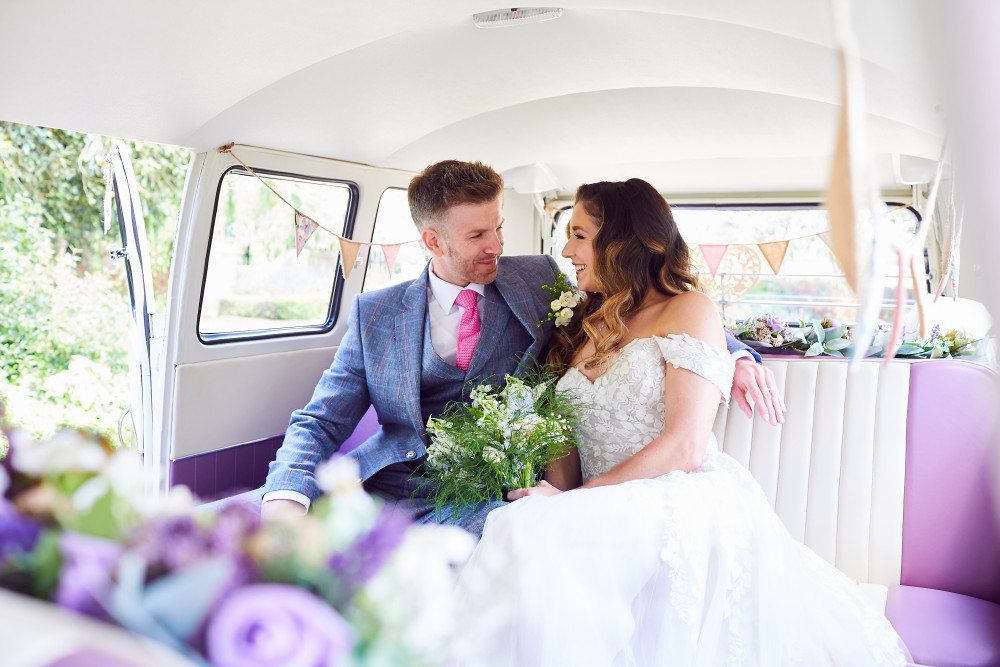 Hitchin Nub News success story continues! Hitchin Nub News is delighted to announce the brilliant Lucky Penny Weddings business as our latest sponsor
The Nub News success story continues!
Hitchin Nub News is delighted to announce a brilliant business as our latest sponsor.
Lucky Penny Weddings is an acclaimed business that plays a large part in bringing joy to our community.
Owner Kate Peto launched her Wedding Transport business just over a year ago and what an incredible year it has been.
Passionate Kate told Nub News: "I have chauffeured over thirty wedding parties and happy couples to their ceremonies and celebrations, playing a small but vital role in their special day.
"I have worked alongside the most wonderful wedding suppliers and have proudly won two wedding industry awards.
"I am privileged enough to own the most beautiful classic vehicle and I want as many people as possible to enjoy her.
"I believe that's what sets me apart, I love what I do and contributing to my couples happiness is the most important part of my job."
Kate and Lucky Penny Weddings now joins Lyndhurst Financial Management, Herts at Home, Rock Health and Fitness and Molly Malone's public house as Hitchin Nub News sponsors - with more to come next week!
Hitchin Nub News is a daily news service just for our town and surrounding areas - we can tell you what's happening right on your doorstep.
Not only that, we also champion local businesses and want to see the community thrive - and just like Kate's Lucky Penny Weddings, we're growing all the time.
With more than thirty weddings already booked so far this year there are lots of memories and fun to be had as hard-working Kate looks forward to a bumper summer.
Successful Kate added: "I work closely with all my couples to provide a unique service, each detail carefully attended to.
"I provide a large range of flower garlands, handmade vintage bunting and ribbons to coordinate with the bridal colour scheme.
"There is music, champagne flutes and a fabulous bridal goodie basket provided with each booking."
Kate explains with a smile: "You want something different? A zoo theme perhaps or are your guests coming in costume for a Halloween wedding? Then I will create decorations especially for you!"
But the real icing on the (wedding) cake is Penny Kate's beloved VW camper van.
"I allow couples as much time as they need to capture those special memories with her."
Humble Kate adds: "It's an honour to be part of people's special day and its so important to create a journey that will be truly memorable."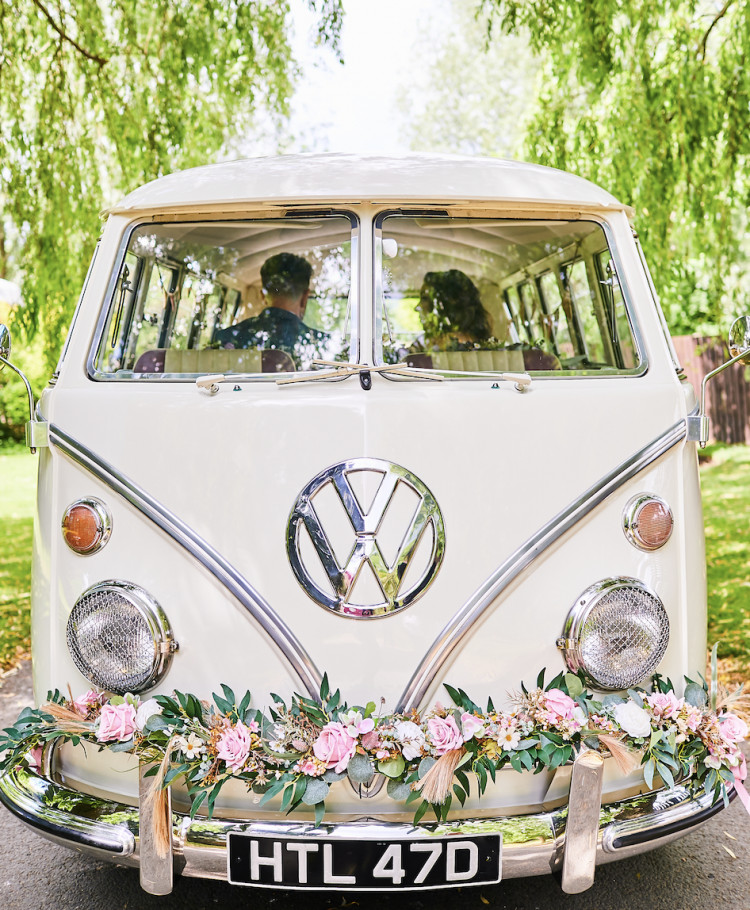 To book Penny (above), so you too can arrive in head turning style, please contact Kate on [email protected]
Nub News welcomes Kate Peto and Lucky Penny Weddings as our latest sponsor
Nub News supremo Karl Hancock has also hailed the deal between Nub News and Kate Peto and Lucky Penny Weddings..
Mr Hancock, CEO of Nub News, said: "We are delighted to be partnering with a local business such as Lucky Penny Weddings..
"Its values are echoed throughout Nub News, and we are so pleased to be working with Kate and Lucky Penny Weddings"
Having brilliant businesses such as Lucky Penny Weddings on board as another Hitchin Nub News sponsor is a landmark moment as Nub News continues to revolutionise news reporting and bring back local coverage to local communities.
Mr Hancock added, saying: "Lucky Penny Weddings is an ideal partner to work with because, like Nub News, the local community is at the heart of what they do.
"We want to give the community a voice, and our sponsors and across the country - including Lucky Penny Weddings - play a crucial part in helping us to do that.
"This sponsorship enables us to provide our service without any of the annoying Google Ads, pop-up surveys and clickbait you find on so many other websites owned by bigger companies."
See Nub News for more on Lucky Penny Weddings over the coming weeks and months
RELATED ARTICLES
Hitchin Up Close: Lockdown and challenging life events tested me - but now I have Penny says Kate Peto owner of successful VW campervan wedding company
New hitchin Jobs Section Launched!!
Vacancies updated hourly!!
Click here: hitchin jobs