Lyndhurst Financial Management: We Value Our Values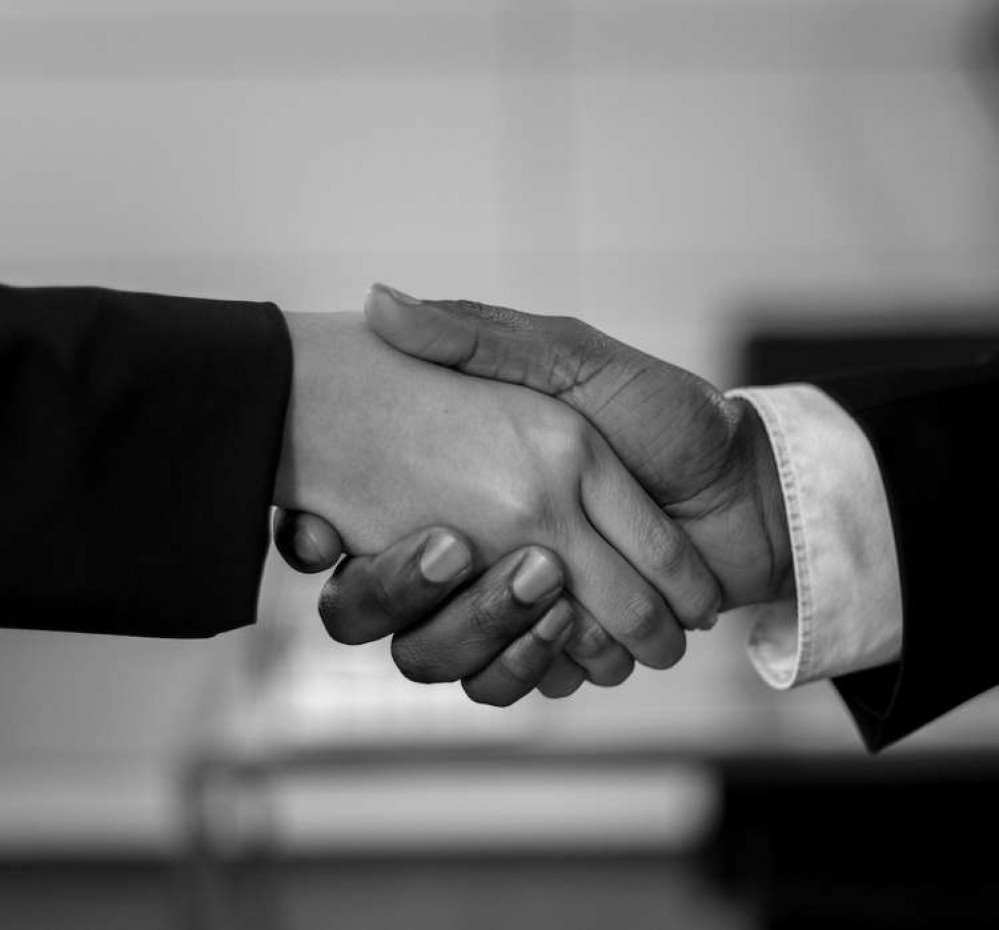 Lyndhurst Financial Management: We Value Our Values. CREDIT: Unsplash
Hitchin Nub News is delighted to provide a platform for expert financial commentary through our innovative partnership with Lyndhurst Financial Management, who support our coverage of the local community by being our headline sponsor - click on the banner above for more.
Founded in 1992 operating from Harpenden and having acquired an office in Hitchin in 2015, the firm has supported the local community for many years.
So, read on for Lyndhurst development director Geoff Newman as he discusses values in the wake of 'Partygate'.
..................
"We value our values"
This week, we held a virtual meeting with all our colleagues at Lyndhurst where we reviewed our achievements in 2021 and set our goals for 2022 along with a recap of our vision and values.
At the end of the meeting, I reflected on whether it had been a success and how the current government "partygate" scandal could be measured against our vision and values.
Holding a virtual meeting when you want to celebrate the team's success in providing more than 1,000 clients with excellent advice during the year is not the way we would normally do it, but we did and yes it was a success, although being there in person would have helped with our new colleagues getting to know the rest of the team.
We had a virtual meeting because we believed it was the right thing to do.
So, where does "partygate" stack up against our vision and values?
Let's start with our vision, the purpose of Lyndhurst if you like: "To enhance the financial well-being of our clients and future generations by providing excellent advice and support throughout life's journey".
This puts our clients at the centre of everything we do, there are certainly those that might question if the same can be said about our government and the British people during this difficult time.
Moving on to our values:
Loyalty – Commitment and dedication to our clients and each other
Integrity – Always do the right thing
Passion – Be enthusiastic and excited about our work
Excellence – Strive to be the best we can be
Teamwork – Collaborate with others for better outcomes
It seems to me that of the five above Integrity is at the heart of the current scandal.
As Daniel Finkelstein says in The Times "Let's get the Watergate cliché out of the way first. It isn't "always the coverup" that gets you into trouble.
"It's the crime. Failing to tell the truth about Downing Street parties may have been unacceptable. But the real problem was the parties".
While I have my own personal views of "partygate" at Lyndhurst we are "apolitical" and understand that our clients will have many differing views. What I will say is that we "Value our values".
Geoff Newman
Development Director ............
Lyndhurst Financial Management is the main sponsor of Hitchin Nub News. Without their community-minded sponsorship, we wouldn't be able to bring you local news free from overly-intrusive ads, pop-ups and clickbait. Click their banner at the top of this story to visit their website and get in touch.
..............
Related Articles from Lyndhurst
Lyndhurst director Geoff Newman's predictions for 2022
Lyndhurst Q&A: Director Geoff Newman on his best investments, favourite holidays, being caught up in a military coup and much more
The Lowdown: Lyndhurst Financial Management expert James Wyman on investments during retirement
The Pension Tracing Service and the lost £20bn
You don't have to kiss a lot of frogs to find the right financial adviser
Mortgage adviser or comparison website?
CLICK ON THE LYNDHURST BANNER FOR MORE INFORMATION