North Herts Pride: Love conquers all sees rainbow colours on Windmill Hill - a wonderful legacy from much-loved and much-missed late Hitchin councillor Judi Billing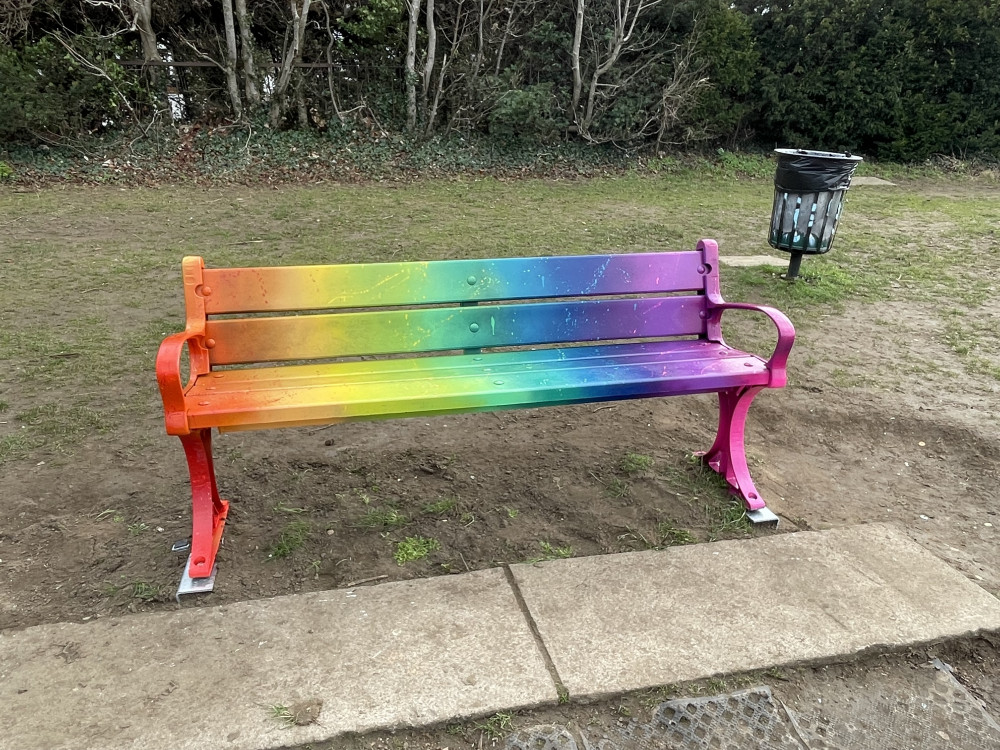 North Herts Pride: Love conquers all sees rainbow colours on Windmill Hill. CREDIT: Herts CC
Everyone who was fortunate to have known the late Judi Billing knew just what a special person she was, writes Layth Yousif.
Judi's sad passing late last year left many heartbroken in Hitchin.
Long-serving Labour councillor Judi who represented Hitchin Bearton for 42 years and Hitchin North at Hertfordshire County Council was hugely-respected and admired by so many people in our town - and far beyond.
Judi was a tireless campaigner for local causes and has left many a local legacy through the largesse of her discretionary grants over the years - with the new rainbow bench on top of Windmill Hill another wonderful nod to the most outstanding local councillor this town has had - or will ever have.
In a world of local political pygmies Judi was a true colossus.
Judi and North Herts Pride
Before her sad passing Judi granted North Herts Pride a grant towards the special bench on Windmill Hill, via her Hertfordshire County Council locality budget.
The group funded artist Jacob Williams-Leroy to paint the bench with the rainbow colours to represent LGBT+ communities, while a plaque is set to feature on the bench saying: 'Love conquers all – North Herts Pride'.
Niamh Skinner, Director at North Herts Pride, added: "We at North Herts Pride are so pleased to have worked with the council to have one of the benches on Windmill Hill replaced with a Pride bench, and we have to give a huge thanks to Judi Billing for approving a grant for us to be able to do so!
"We'd love everyone to join us on Windmill Hill on Saturday for Katie's Picnic, we'll be doing a small unveiling of the bench at 130pm, so we hope to see you there.
"We will relocate to Hitchin Museum Cafe if the weather is unpleasant."
RELATED ARTICLE
Judi Billing: RIP to an utterly principled and steadfastly honest politician who cared passionately about Hitchin - and was admired, valued and loved by all