A Churchwarden writes: Mothering Sunday and a Serenade to Spring - all the latest news from St Mary's Church in the heart of Hitchin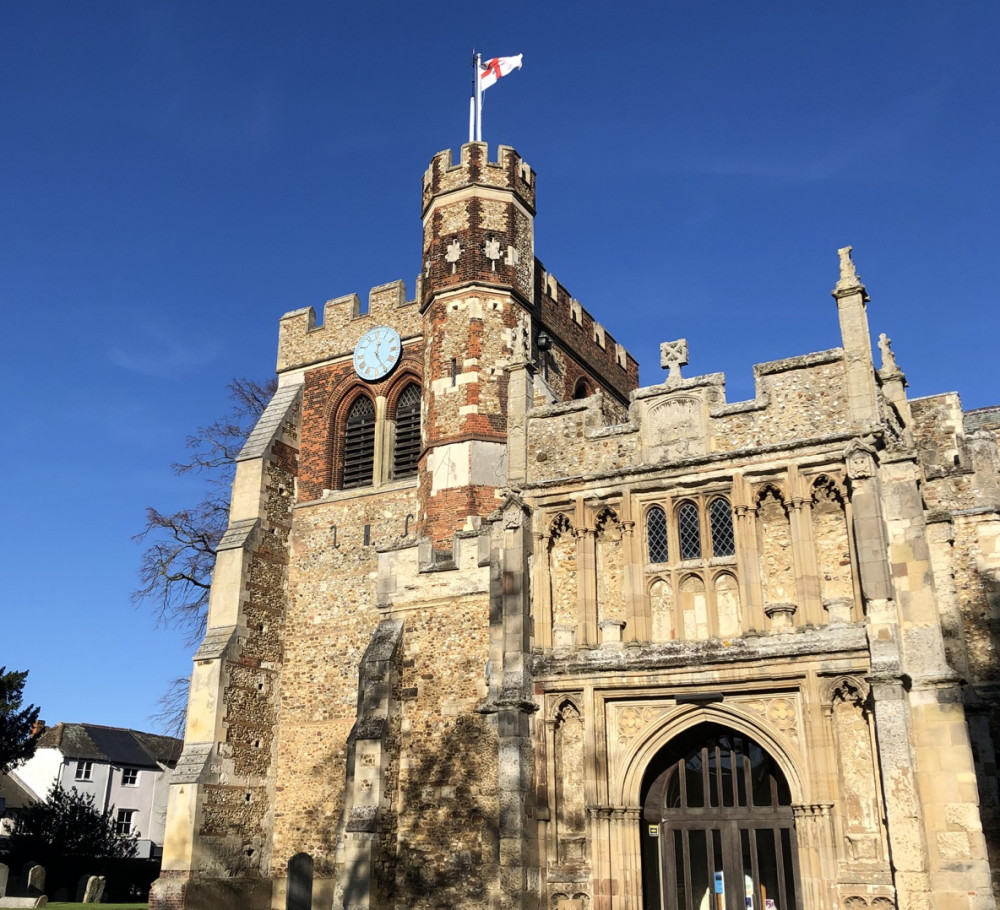 A Churchwarden writes: Mothering Sunday and a Serenade to Spring. CREDIT: Hitchin Nub News
A Churchwarden writes: Mothering Sunday and a Serenade to Spring - all the latest news from St Mary's Church in the heart of Hitchin
As the official start of Spring beckons it is always a delight to celebrate 'Mothering Sunday' at St Mary's, held on the Fourth Sunday of Lent.
Although flower arrangements are taken out of the Church during this time leading up to Easter, there is an exception for the bunches of daffodils which will be given out during the service on Sunday. The flower team will be busy on Saturday morning making up the bunches and tying each one with yellow ribbons. Everyone in the congregation is offered a bunch, not just the Mums, as a gesture to remember that we all need nurturing and can remember our own Mothers, present or not.
The origins of Mothering Sunday stretch back to the Middle Ages, when those who had moved away from their home parishes, and by extension their parents, had a chance to go back. Mothers' Day is a slightly more modern invention, which is why it falls on a different day in the USA.
Eucharist
This Sunday we have our 8am - Said Eucharist followed by our 10am - One Bread One Body Family Service at which all ages are especially welcome to join in celebrating families of all kinds; those we are born into and those we discover through friendship.
This will not be Livestreamed, but our Choral Evensong at 630pm, with our wonderful choir, including traditional Church psalms, anthems and organ music by JS Bach will be on our YouTube channel as usual here https://www.youtube.com/c/stmaryshitchin.
Hitchin Chamber Orchestra
There is more music in the church on this Saturday when Hitchin Chamber Orchestra perform their programme of wonderful pieces in a 'Serenade to Spring'. Tickets are on sale.
You can find details of all our events on St Marys new 'What's On' page and on Hitchin Nub News comprehensive What's On section
Other Services at St Mary's in the next week:
Monday, March 20 - 9am Morning Prayer
Tuesday, March 21 - 9am Morning Prayer
Wednesday, March 22 - 9am Morning Prayer - 11am Said Eucharist
Thursday, March 23 - 9am Morning Prayer
Sunday, March 26 - 8am Said Eucharist - 10am Sung Eucharist - 630pm Reflective Evening Prayer with Hymns
The full schedule of Services for Easter Week
And Finally…
Don't forget to spread the word about our upcoming Jigsaw festival
St Mary's is launching plans for a major fundraising event later this year.
This October half term, St Mary's will stage a festival over two days where many of the completed pictures will be displayed for sale, you can get busy making some or trading others in too.
We hope to make this a community event so we are asking for help:
Calling all Jigsaw enthusiasts! We now have a stock of jigsaws available to be made up ready for our Jigsaw Festival, scheduled for October.
If you would like to help we can provide a correctly sized cardboard backing and instructions for preparing the jigsaws, so that we can display them for sale at the event.
If you would like to donate one of your ready-made jigsaws, or any others, please get in touch. We need hundreds of jigsaws to make the event profitable! Email: [email protected]
-----------------
Further updated details of our services, opening times and events are found on our public Facebook page @StMarysChurchHitchin .
Further information is found on our website:
You can follow us on the following platforms:
Instagram stmaryschurch_hitchin
heartofhitchin.com