Snow joke: Hitchin bids fond goodbye to our much-loved snowmen as they return to the North Pole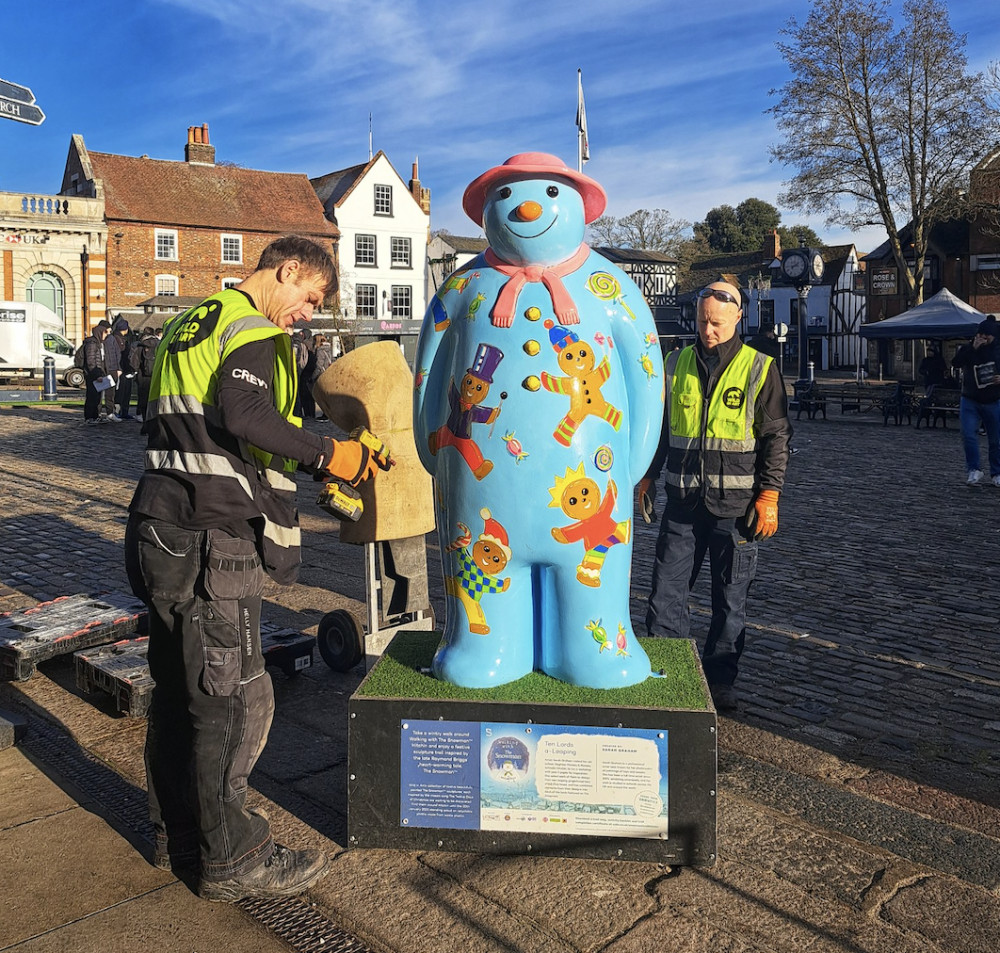 Goodbye to our Hitchin snowmen. CREDIT: Danny Pearson
That's a wrap! - The Hitchin snowmen have officially returned home.
Hitchin's iconic snowmen have finally ended their stint in our town - to return back to the northernmost point on the planet.
The anthropomorphic plastic creations were safely taken back to the North Pole before it starts to get too hot for them here in Hitchin, after very much enjoying their stay here in 'The Shire'.
Danny Pearson, NHC Community Engagement Officer for Hitchin and Letchworth - and retired Snowman Seeker - spoke to Nub News about the impact the much-loved snowmen had in the short time they appeared in our town.
"One young child and his mum were watching us pack up the snowman outside St Mary's Church," explains good-natured Danny. "The small child became upset as he loved the Snowmen - and the St Mary's character was his favourite.
"So, in a bid to cheer up the teary youngster that the snowmen would be ok - they were leaving because they needed to go back to the North Pole again, to live with Father Christmas, before it got too warm for them down here in Hitchin."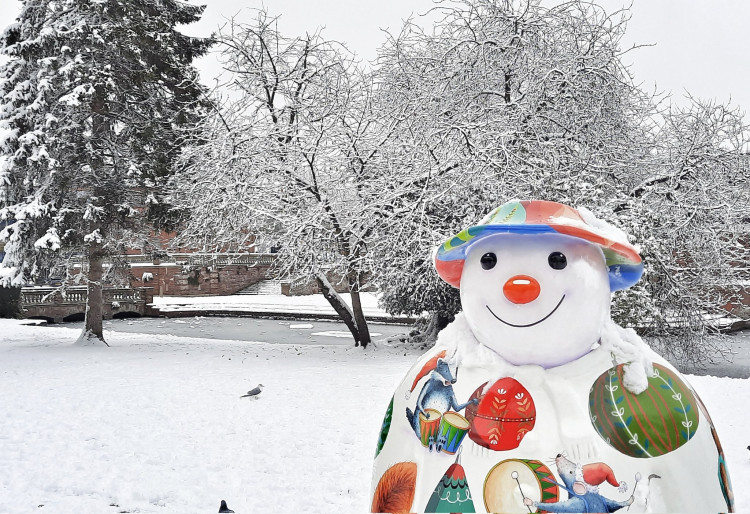 Hitchin's St Mary's snowman relishing the pre-Christmas cold snap before returing to the North Pole. CREDIT: Danny Pearson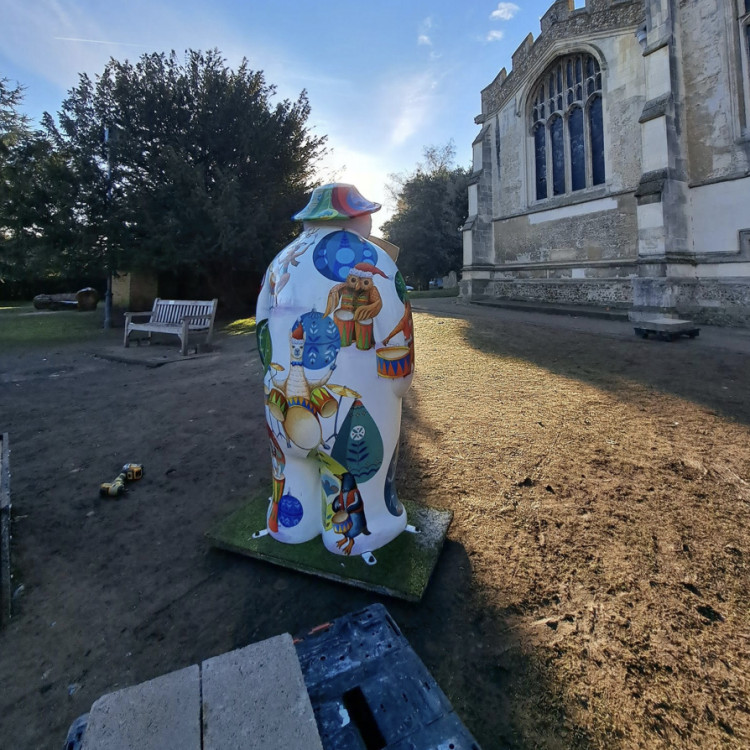 Goodbye: Hitchin's snowmen including the character outside St Mary's Church return to the North Pole. CREDIT: Danny Pearson
"The Snowmen have appeared on hundreds of social media posts, especially when all the local schools were off for a few days in December, due to the snow. We had a flurry of photos added to local Facebook groups and Instagram including Hitchin Nub News.
"We've had local running teams design courses that took in all 12 snowmen and the local rambling group arranged a walk for that strange bit in between Christmas and News Years.
"Local schools and nurseries also took the time to swap indoor lessons for strolls around the trail."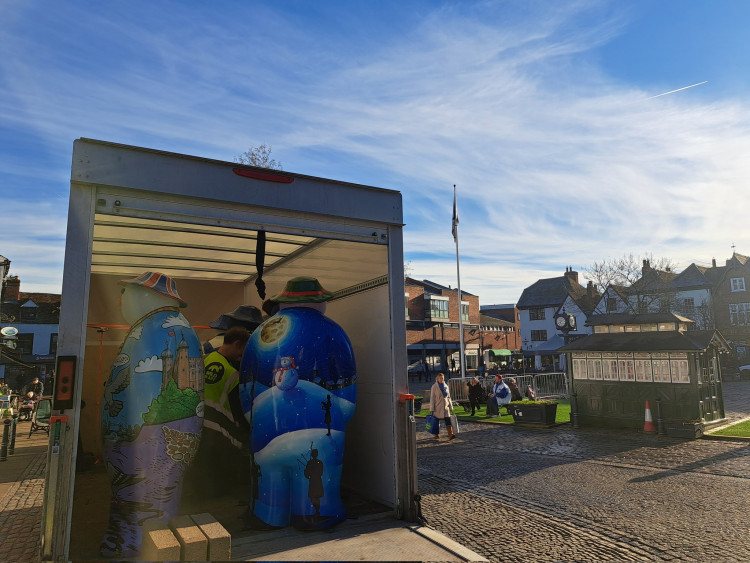 Snow joke: Hitchin bids a fond goodbye to our much-loved snowmen as they return to the North Pole. CREDIT: Danny Pearson
Danny is absolutely correct. The sculptures certainly did generate great interest. The creations were produced by Wild in Art, who put together many sculpture trails around the UK.
Hitchin's snowmen trial has also helped the amazing local charities Open ArtBox CIC and The Samaritans, while the trail map was provided by local designer Dan Bramall AKA The Scribbler.
The eagle-eyed among Hitchin residents will have noted that one of the snowmen (Lord Sugar) was painted by the very gifted local artist, Sarah Louise Graham - with Cala Homes, Wild in Art and Hitchin Bid all working together to make this happen.
"I've managed to talk to many of the recent snowman seekers, young and old," Danny explained, adding: "and they were all really positive about our visitors.
"One extremely excited young girl shouted it was 'the best thing ever!' while another local couple said that these twelve characters brought a fun element to Hitchin.
"I saw families with young children, adults, couples without children, dogs walkers and runners all doing the trail - with amazement, excitement, laughter, joy and squeals of delight coming from so many."
Danny added that it has been a pleasure working with so many talented and creative people in order to get these Snowmen to our town, saying that this trail has shown just how important, enjoyable, and inspiring art can be.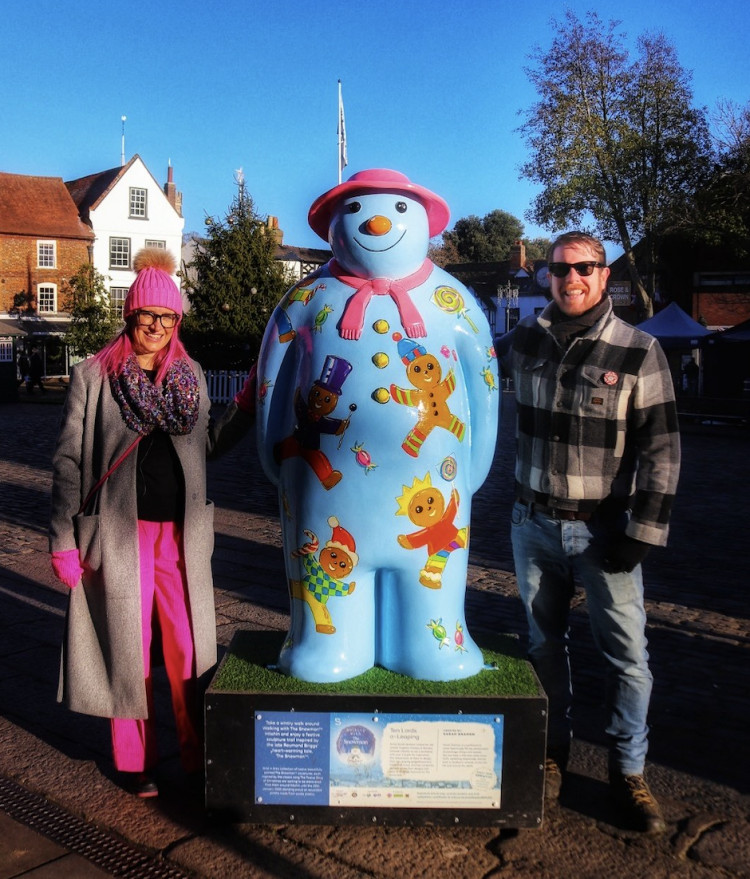 Danny Pearson with Hitchin artist Sarah Graham and her Market Place snowman creation