UP CLOSE IN HITCHIN: MATT BEAN OWNER OF CANTINA CARNITAS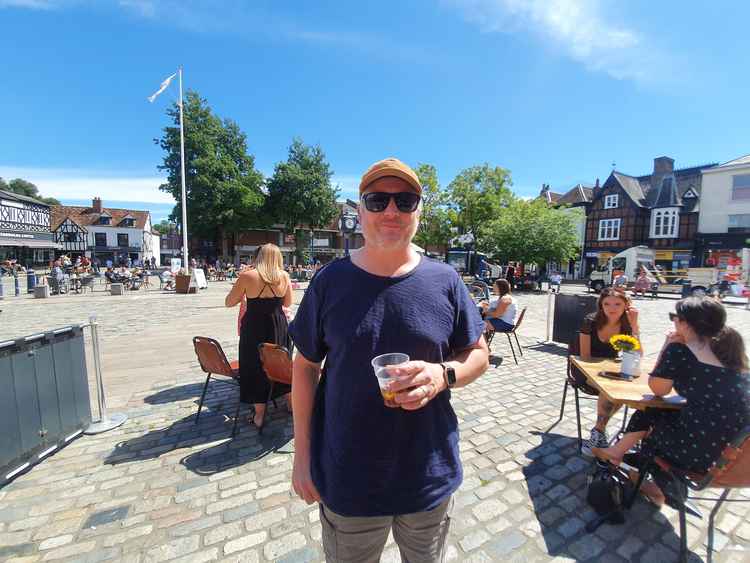 UP CLOSE IN HITCHIN: MATT BEAN, THE HUGELY SUCCESSFUL OWNER OF CANTINA CARNITAS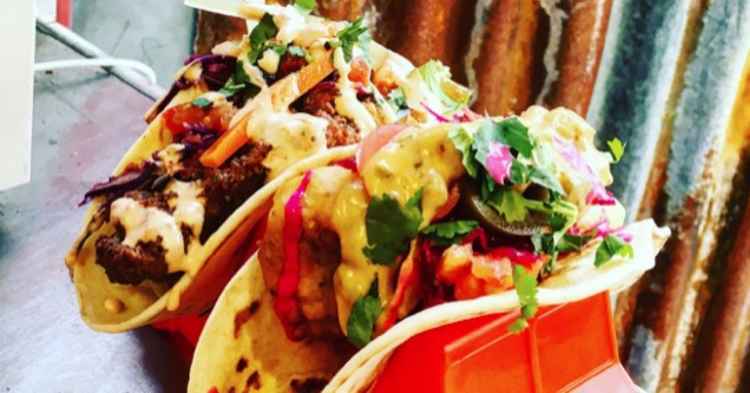 UP CLOSE IN HITCHIN: MATT BEAN, THE HUGELY SUCCESSFUL OWNER OF CANTINA CARNITAS. PICTURE: MOUTH-WATERING FAYRE FROM CANTINAS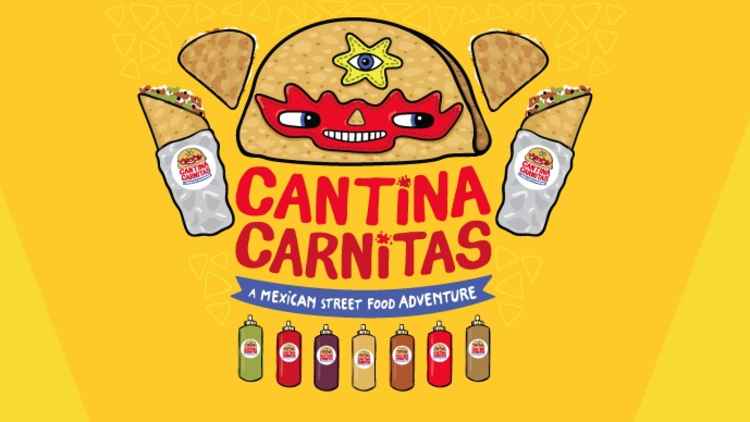 UP CLOSE IN HITCHIN: MATT BEAN, THE HUGELY SUCCESSFUL OWNER OF CANTINA CARNITAS
Hitchin Nub News aims to support our community, promoting shops, businesses, charities, clubs and sports groups.
We will be profiling some of these businesses and organisations regularly in a feature called 'Up Close in Hitchin'.
For today's Up Close we caught up with Matt Bean, the owner of Hitchin's acclaimed Mexican street food outlet Cantinas Carnitas to find out what he's been up to...
HITCHIN NUB NEWS
: Great to see you doing so well as ever Matt, how was lockdown and what have you been up to since?
MATT BEAN CANTINA CARNITAS:
Cheers Layth, can I just say we love Hitchin Nub News! To answer your question, we shut down on March 23, the day lockdown was announced and furloughed all our staff. To go from Jeff and I in a trailer to more than 16 staff on the payroll in the space of a few short years has shown how we've grown and how busy we've been. We followed government guidelines and re-opened in June – just delivery and collection, and now moved back to opening the full restaurant - And the response has been incredible. We saw the game change during lockdown. Where we were once about sit-down dining, lockdown restrictions and the fact people were weary to come out and eat in the customer volume they were, means that many big chains have fallen by the wayside - such as Frankie and Bennie's, TGI Friday's, Café Rouge. That means the game has been weighted in favour of smaller independents - which suits us and many others in Hitchin as our town is renowned for independent stores. Despite the tightening of restrictions recently, the new normal has given us – and Hitchin - huge optimism for the future. We've seen so many people rally round local independents in Hitchin and really support them during tough times.
HNN:
You're right, Hitchin is renowned for its brilliant independent stores, what's the feedback been like for you guys?
MATT BEAN CANTINA CARNITAS:
The 'love' out there for us independents around the food scene has been absolutely amazing. During lockdown we did a little fundraising where we worked with the NHS. We sold mini 35ml marmalade jars with different chilli sauces for a tenner with all proceeds going to the NHS. We had people donating £20 to the cause and we managed to raise more than £1,500 in under a week. Every penny went to the Lister Hospital to raise money for iPads for patients. We opened on June 8 - fast forward more than three months, we've been overwhelmed for good quality, 'scratch-cooked' Mexican food.
As you reported last month,
such has been the demand we've opened a 'Cloud Kitchen' on the outskirts of Hitchin in Wallace Way. We will also be opening up another cloud kitchen in Stevenage early November.
HNN:
For those who might not know, talk us through what a 'Cloud Kitchen' is about…
MATT BEAN CANTINA CARNITAS:
A cloud kitchen is a fully functioning, professional commercial kitchen, rated by the local food authority which is North Herts District Council. The difference is that it's just not open to customers. It's there literally just to produce food for delivery. You can't pop in but it's the same Cantina goodness. It's a way to produce excellent, top quality food and to satisfy growing demand for our food. It's 100 per cent delivery for Just Eat. It's going to be a dedicated service for Hitchin and surrounding towns. It will let then let us concentrate on collections and takeaways from our Bucklersbury site. It will let us do more. The restaurant and garden is open for bookings now and we have a giant stretch tent going up in the garden in the first week in October which will be heated! We're in a position where we're expanding – there's so much going on.
HNN:
It's great to see you growing – what do you put the expansion down to?
MATT BEAN CANTINA CARNITAS:
People's eating habits have changed during lockdown and people just aren't going out as much so we've had to adapt. Lockdown has changed the way we think. About our restaurant, about our business. Before lockdown we were doing the old way of six splits a week – meaning you open up at 11am to 3.30pm and then you do 5pm to 9pm. But now, after lockdown, footfall on the high street is so much different. Lunchtimes at the moment are a lot quieter because more and more people are working from home. So, although we have a thriving independent scene, people's habit have changed massively. So my modus operandi is to cook, produce and provide quality Mexican street food to people. Because you can't make burritos at home. It's a meal in itself. It's nutritious. The new government push to prevent people eating junk food is a perfect fit for us because it chimes with our desire to provide top-quality Mexican street food for people to enjoy at home.
HNN:
I have to say we also love your takeaway cocktail pouches…
MATT BEAN CANTINA CARNITAS:
Cocktail pouches? That was an idea we got from some friends in London. You get four cocktails in a pouch – all you do is put ice with it – and you get to enjoy quality cocktails at home. It's tasty and it's fun. We're also planning on getting a frozen slush machine so we can make frozen margheritas. No-one does that round here. The feedback has been great. People have been loving it. If you wanted to make it yourself you'd have to spend £20 on a bottle of tequila, £15 on a bottle of triple sec. And then you'd have the hassle of making it. We bring the cocktail and the fun to you – which is what people love. They're good value for money as well. We want to give people the taste of Cantinas at home.
HNN:
You've come a long way…
MATT BEAN CANTINA CARNITAS:
We have come a long way. But that's what makes me so excited about it. We're celebrating our ten year anniversary next year but we've only had our first bricks and mortar for just over a year. And lockdown robbed us of our first anniversary and a big party. When I look at the blueprint we've laid down, it took me ten years to become an overnight success. And now I look around and I see we've got a great team, we've got a great following. I'm just so proud of what we do and what we stand for. We've got such strong links with the local community here in Hitchin from the days we just to do Street Food Monthly in Market Place. So we've come full circle. If we look back at lockdown it shows you how much ourselves and so many other people have been caught in that web of just 'doing, doing, doing' without actually reflecting and analysing why exactly. Of course you have to pay the bills and keep producing great food and keep everyone happy and keep employing our staff - but at the same time lockdown made you examine our work/life balance. Across our industry I meet people who regularly work 60/70 hours a week. Now we can say let's change the way we work – still work hard but maybe approach things a little bit differently. When you look at what we've got now. We've got Cantinas sauces, we've got Cantinas clothing – to me we've gone from two guys just making burritos to all these different angles. I love the idea of mixing creativity with food. It's how you represent the brand. We also get involved with the community – it was going to be Taco Wars until Covid.
HNN: Sum up your ethos…
MATT BEAN CANTINA CARNITAS:
Cantinas – still driven by passion. With a lot more to come!
Previous Hitchin Nub News UP CLOSE features:
Sir Kier Starmer
Chris Cheah, owner of Chicken George
Fabio Vincenti, owner of Fabio's Gelato
Danny Pearson, Beano comic writer
Hitchin Squirrel Rescue [L]https://hitchin.nub.news/n/feature-hitchin-food-rescue-39seeing-volume-of-food-that-would-otherwise-go-to-waste-makes-it-very-real39[L+] Hitchin Food Rescue
Adam Howard, organiser BackToSchoolival