Welcome aboard: Herts at Home become Hitchin Nub News Jobs Section sponsor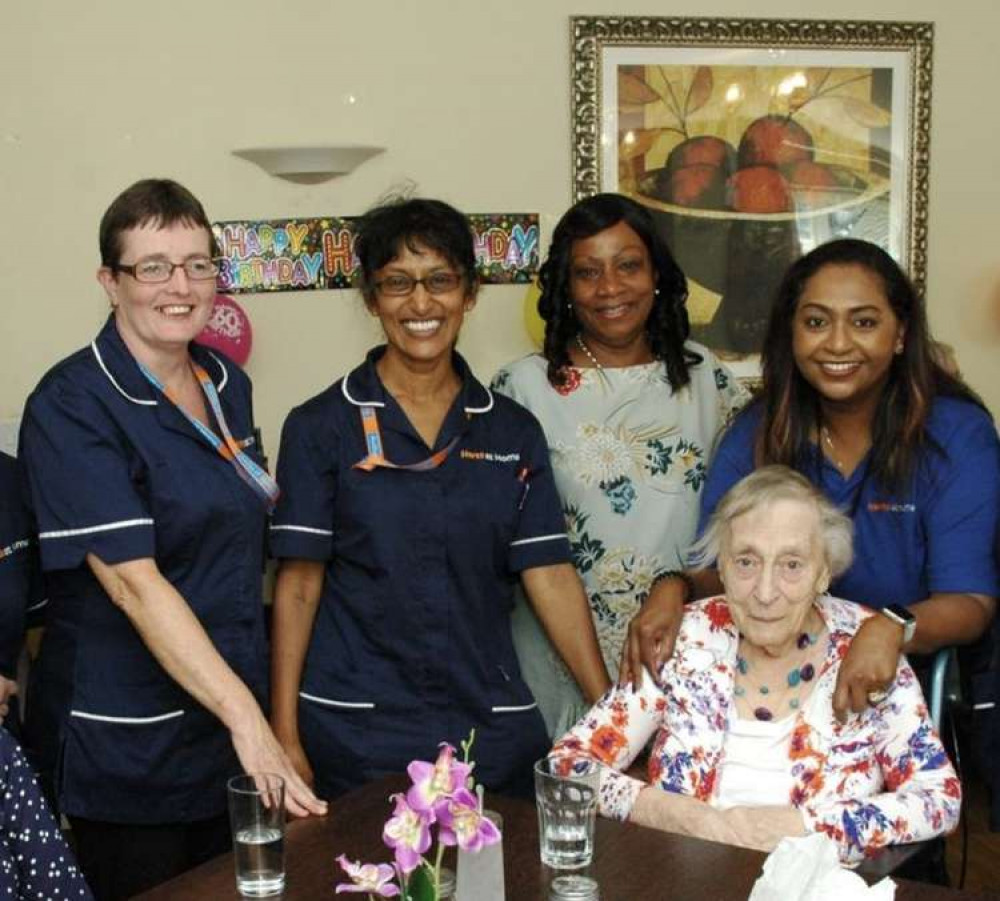 Welcome aboard: Herts at Home become Hitchin Nub News Jobs Section sponsor. CREDIT: Herts at Home
Hitchin Nub News is delighted to announce Herts at Home as the exclusive sponsor of our Jobs Section.
Herts at Home Limited is an acclaimed company established to provide local care services, including support at home.
Herts at Home's aim is to provide the best quality care, to help people do the things they want to do, and enable them to remain independent.
Wholly owned by Hertfordshire County Council, Herts at Home support a local workforce and work with a range of organisations to safeguard high standards of care, and attract more people to work in the care sector across our area.
One of Herts at Home's highly-respected experts, Jo Edmonds told Hitchin Nub News: "We are a lead care provider for Herts County Council covering the whole of North Herts including Hitchin and Letchworth."
"We provide support at home as well as re-ablement service, alongside our ten flexicare schemes," adding, "we value our carers."
Jo explains that Herts at Home mission statement is ensuring every person is supported to live the life they choose so they can lead happy and fulfilling lives.
She adds that Herts at Home's vision is to deliver high quality care that is adaptable to supporting the changing needs of people who use their services.
Jo says that Herts at Home are collaborative: "We work with other organisations to ensure services are high quality and outcome focused.
"We are also adaptable as we provide flexible services that can respond to the changing needs of our service users to ensure that the right care is given in the right place at the right time."
"We're inclusive," Jo underlines, saying: "We listening to and recognise service users' and employees' needs, goals, and choices and we provide opportunities for staff and service users to influence and determine the company's services.
"We also promote and enable individuals to participate in the wider community, as well as supporting choice to maximise independence."
Jo also highlights that Herts at Home are a sustainable enterprise, as she explains: "We are future focused, we promote and embrace new technology and work to ensure we constantly review what we do to innovate and translate new ideas into great services."
All this adds up to a company that can be trusted Jo says, adding: "We will always work to ensure our services are safe, reliable, and delivered by staff with the right skills, experience, training, knowledge and support."
Herts at Home strive to deliver excellent standards of care, which is safe and respectful of the wishes of the people who use their services - and continue to support them to feel empowered to live a life that enables them to exercise the rights of choice, expression, religion and cultural beliefs.
Nub News supremo Karl Hancock has also hailed the deal between Herts at Home and Nub News.
Mr Hancock, CEO of Nub News, said: "We are delighted to be partnering with a local business such as Herts at Home.
"Its values are echoed throughout Nub News, and we are so pleased to be working with the team at Herts at Home.
"Having Herts at Home on board as Hitchin Nub News first Jobs Section sponsor is a landmark moment as Nub News continues to revolutionise news reporting and bring back local coverage to local communities," Mr Hancock added, saying: "Herts at Home are an ideal partner to work with because, like Nub News, the local community is at the heart of what it does.
"We want to give the community a voice, and our sponsors and across the country - including in Herts at Home in North Hertfordshire - play a crucial part in helping us to do that.
"This sponsorship enables us to provide news and what's on listings without any of the annoying Google Ads, pop-up surveys and clickbait you find on so many other websites owned by bigger companies."
For more information visit www.hertsathome.co.uk