Stevenage FC: Three Things We Learned from FA Cup KO at Stoke as League Two trip to Sutton looms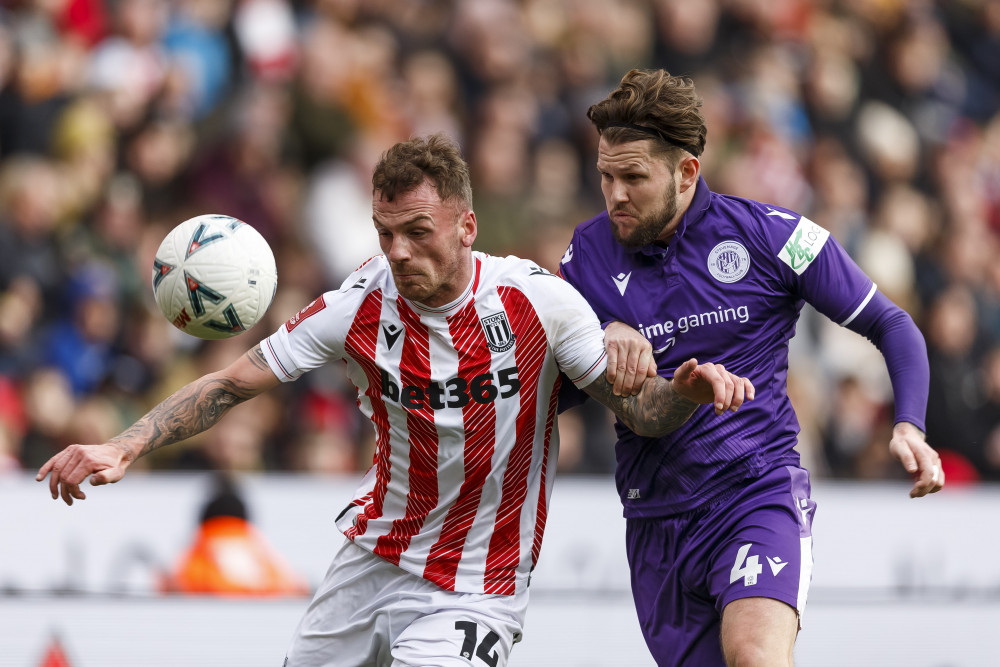 Stevenage FC fan and writer Owen Rodbard on his beloved Boro. CREDIT: Offside licenced to Layth Yousif / Gooner Fanzine. Any unauthorised use of this image will result in breach of copyright (c)
We had our day in the sun, then we had our day in Stoke. It was a disappointing end to a game of 'what could've been' rather than 'there's always next year'. This truly shows how far we've come as a club that we feel hard done by to lose to a team two leagues above us.
Here are three things we learned from the end of the FA Cup run:
1. Same old referees
Everyone knows referees are questionable in the lower leagues, but as a Championship ref, David Webb should be ashamed.
To deny Boro not one but two strong penalty claims in the last 20 minutes, while giving Stoke a penalty for the brilliant Jonathan Tomkinson tackle is farcical.
According to boss Steve Evans, Webb saw the challenge on the big screen after the penalty had been converted and spent the rest of the game telling Stevenage players that he'd got it wrong.
What did he think he was going to achieve by doing this? Alienating the Stevenage players and demotivating them for the final 10 minutes. It was simply a disgraceful performance from a referee who clearly should not be doing his job at that level.
I have all respect for referees, and I understand their job is hard, but I believe that game ends differently if there's a competent ref in charge.
2. Time to focus on the league
Now we're out of all cup competitions, its time to focus on the overall aim of gaining promotion. Odds on favourites to win the league, with two games in hand on Orient who have massively faltered of late.
A month ago I would've settled for second of third place, but overtaking the supreme, football purist and amazing Orient team has not been down to our form, but because the O's have shot themselves in the foot.
We still have to play eight of the top twelve away from home, so the second half of the season will be tough, but with added reinforcements we are looking strong. We have ended the window on a plum, signing Josh March, Josh Reid and Jokull Andresson, with the later signing because Taye Ashby-Hammond suffered an injury in training and will be out for the considerable future.
3. We've come a long way
To narrowly lose to a Championship team and feeling hard done by is a sign of change around the club. Long gone are the days of expected loses and disappoingintg performances week in week out.
It finally feels like the club is turning a corner after years of declining attendances and poor recruitment.
With another near sell out expected against Bradford next weekend, this can only help us push towards that fabled automatic promotion that seemed inconceivable at the beginning of the season.