Elizabeth Dennis-Harburg: We need to celebrate and support Hitchin LGBTQ+ community and stand strong in face of prejudice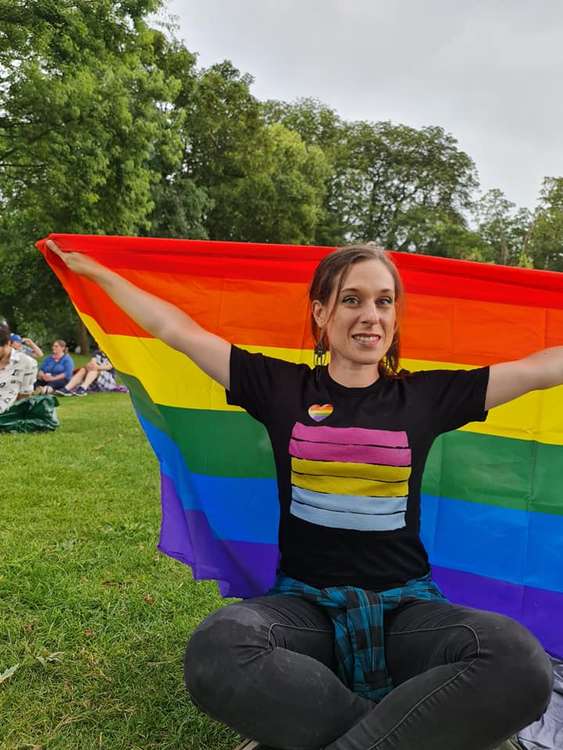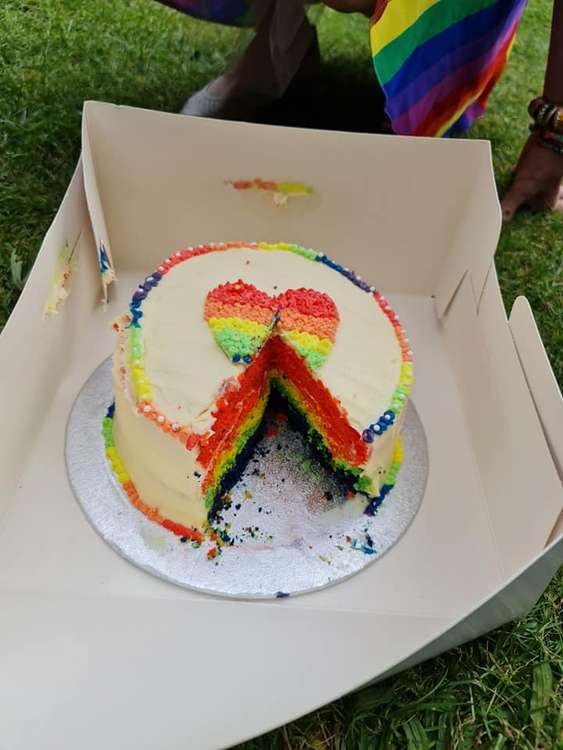 We're delighted to run an exclusive weekend column from the leader of North Herts District Council, Elizabeth Dennis-Harburg - only the second woman to lead NHDC in its 47 year history.[
So, read on for the Labour group leader's important messages on LGBTQ+ news and issues in and around Hitchin.
..............
Last week one of my friends asked me what I'm most passionate about.
On reflection, that's not an easy question to answer as I feel strongly about so many things.
In the end I managed to narrow it down (if that's the correct term) to three broad subject areas:
Equality and social justice
Tackling climate change
Accessible sports and ensuring the future of the arts sector
So, the homophobic attack on two teenage girls in Hitchin on Friday, August 13 shook me.
Two girls were attacked and robbed in the Market Square simply for being part of the LGBTQ+ community.
Our society has no place for homophobia in any kind.
While I am grateful to Hertfordshire Police for acting on this, more needs to be done to tackle the root cause of this hate crime.
I've challenged myself to find ways I, as Leader of North Herts District Council, can play my part in the fight against hate.
I was thrilled to attend the Hitchin Pride Picnic over the summer.
The Hitchin Pride team did a great job organising and hosting this event.
And as I said at the time, Pride events are absolutely still relevant, for precisely the reasons we saw on August 13.
We need to celebrate and support all members of the LGBTQ+ community and stand strong in the face of prejudice.
Since August I have been working with Katie and Niamh from Hitchin Pride, supporting them in creating a series of events to celebrate the LGBTQ+ community (event program for 2022 to be announced soon).
They've agreed to expand Hitchin Pride into "North Herts Pride", so the entire North Herts LGBTQ+ community has a safe space to come together, to celebrate, and to challenge homophobia.
North Hertfordshire Pride 2022
It's with great pride that I can announce North Herts Pride will be running North Hertfordshire's first Pride festival in Summer 2022.
More information will be released soon. You can keep up with details on the North Herts Pride Facebook page: here
North Herts Pride is currently recruiting a committee to run the organisation and support its events planning.
This is an exciting opportunity to get involved in a great group and bring about real social change. If you're interested in joining the committee please get in contract with North Herts Pride at: [email protected]
Support for Young People
Finally, Hertfordshire County Council Services for Young People is starting a new "LGBT+" support programme for young people in North Herts which I give my full support to.
This programme offers 13-17 year olds who're part of the LGBTQ+ community, and those questioning their gender or sexuality a safe place to meet together, build a community and have their say.
If you would like more information on this please contact:
Services for Young People Stevenage and North Herts Team, tel: 01438 843340, text: 07860 065178, email:
[email protected]
, There's more support for young people who are part of the LGBTQ+ community
here
I'll sign of this month by saying hate of any kind has no place in our district and I will be an ally for all against intolerance and prejudice.