Hitchin MP Bim Afolami's monthly Nub News column: Transport and road safety updates as well as my opposition to latest Luton Airport expansion plans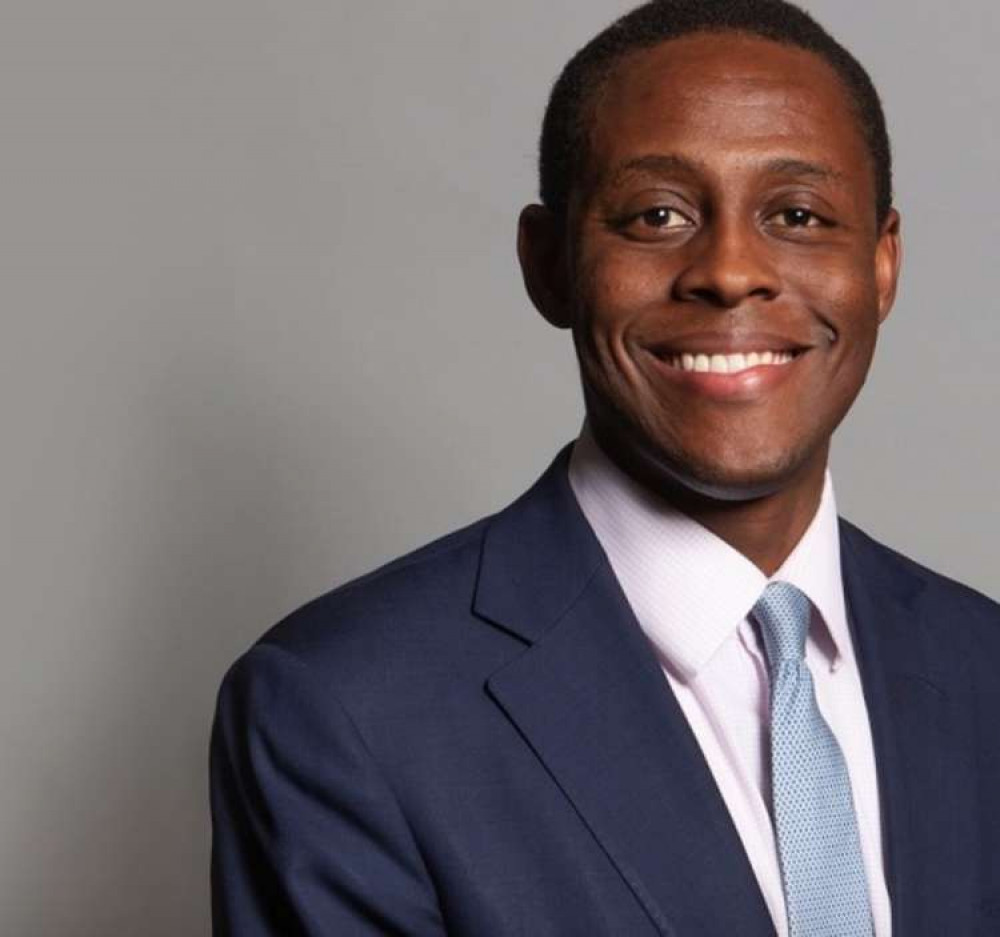 Hitchin MP Bim Afolami's monthly Nub News column: Transport and road safety updates as well as my opposition to latest Luton Airport expansion plans
We have signed up Hitchin MP Bim Afolami as a regular Nub News columnist.
Read Hitchin Nub News for Bim's new and exclusive monthly column.
While Hitchin Nub News is resolutely non-political we will feature our parliamentarian's exclusive column every month.
So, read on for the latest on all things Hitchin-related from our town's MP in his exclusive, must-read monthly column as he discusses Hitchin transport, road safety in our town and the latest on expansion plans at Luton Airport.
....................
Action on Transport Issues
Earlier this month, I joined representatives from Herts County Council, North Herts District Council, North Herts Museum, GTR and others to see the recent improvements that have been made at Hitchin Train Station.
These improvements include improved safety for bicycles, which should mean that your bikes are more secure and enable more people to cycle to the station.
I enjoyed seeing the new murals which were unveiled and add real life and vibrancy to the subway at the station.
These are a fantastic showcase of Hitchin's history and include some very interesting collages of photographs about all sorts of topics, from football (celebrating the world's first football museum in Hitchin) to agriculture and much more besides.
These improvements are just the start of what I hope can be a real drive for improvement at the train station.
Working with stakeholders from National Rail, GTR, all levels of local government and across political parties, I have been very pleased to lead efforts to open up Eastern access to the station on the London-bound side for pedestrians.
I believe this will be hugely beneficial and I will continue working to make sure we get this done.
I know that lots of commuters have been concerned about recent timetable changes adopted by Thameslink.
I have urged Thameslink not to cut any rush hour services, as the Government rightly seeks to encourage people back to the office.
Before Covid, services were dangerously overcrowded on many rush hour services. We do not want to return to that, or potentially something even worse.
Please be assured I will not rest until I am sure commuters will receive the high quality service from Thameslink which they deserve.
Road safety
I also continue to work hard on local road safety. In my first monthly survey, I asked residents to identify areas where road safety needed improving and was deeply concerned by the number of problems raised.
Over the past few months, I have been campaigning for safer roads in Hitchin – from replacing faded road markings and degraded or inadequate safety measures; to deploying the PCC's road safety camera vans on roads where speeding is a problem; to requesting urgent works to cut back overgrown verges.
In Westminster, I recently raised local road safety with the Prime Minister and have written to the Transport Secretary as I look for potential solutions to dangerous HGV movements in the town.
Luton Airport expansion
Luton Airport expansion remains on the table as Luton Borough Council seek to expand their commercial revenues.
I have opposed their latest plan to expand to 19m passengers per annum and will continue to oppose any such plans for expansion, which would cause significant negative impacts on our local area through air and noise pollution and congestion.
I have also taken up the cause in Westminster and this month I began a campaign to have aircraft noise classified as a statutory nuisance.
..............
RELATED ARTICLES
Hitchin MP Bim Afolami writes exclusively for Nub News in a new monthly column
Bim Afolami on Covid changes: I hope we adapt with courtesy and compassion