Hitchin Nub News column: NHDC leader Elizabeth Dennis-Harburg celebrates Transgender Day of Remembrance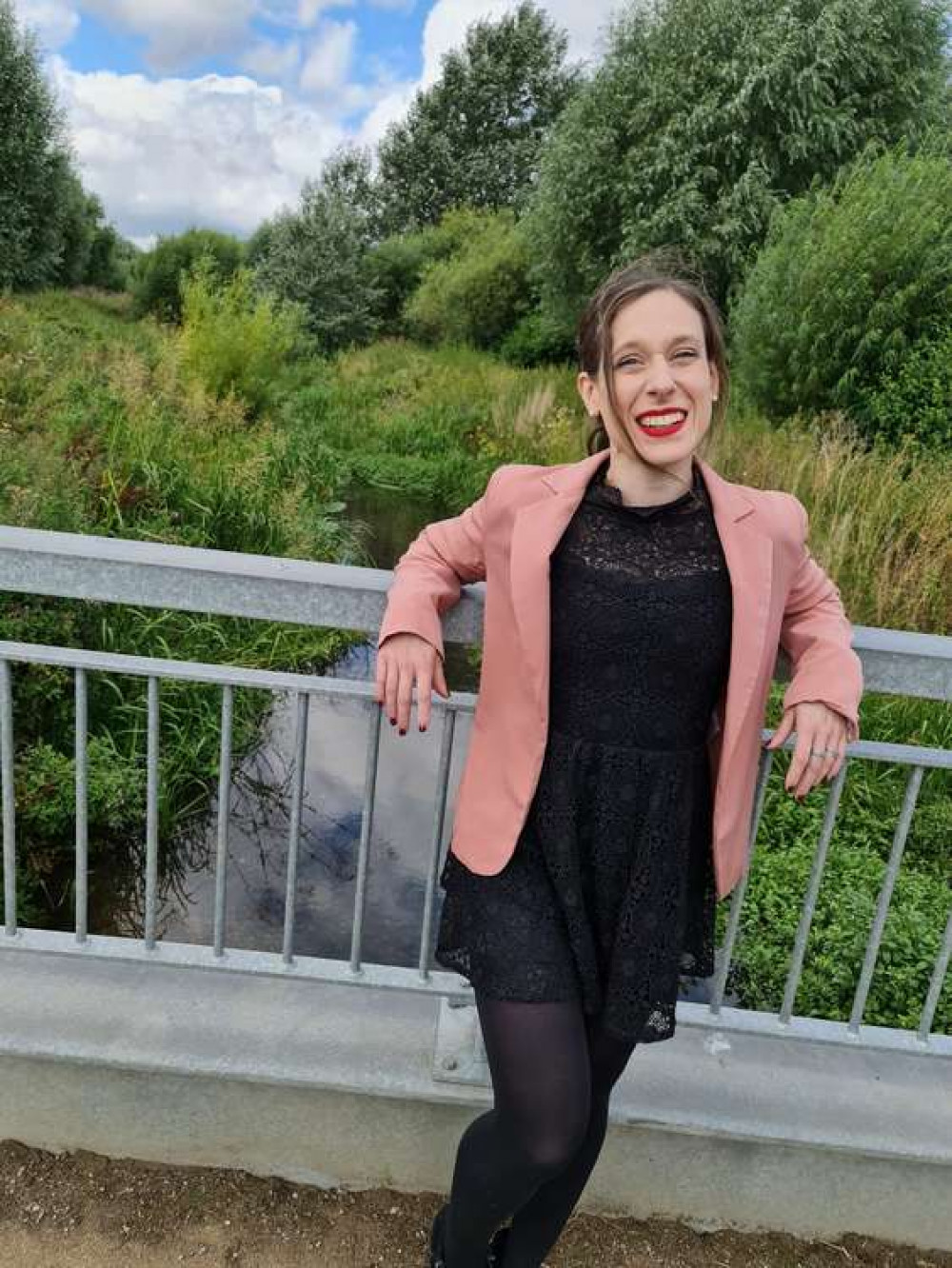 Hitchin Nub News column: NHDC leader Elizabeth Dennis-Harburg celebrates Transgender Day of Remembrance
Here's the latest column from the new leader of North Herts District Council, Elizabeth Dennis-Harburg.
Earlier this year she became only the second woman to lead NHDC in its 47 year history.
So, read on for the Labour group leader's must-read take here at Hitchin Nub News on Transgender Day of Remembrance.
At North Herts Council we take pride in celebrating and supporting our diverse communities across the district.
This past seven days marked Transgender Awareness Week, leading up to today's Transgender Day of Remembrance on [Saturday, November 20].
Transgender Awareness Week raises the visibility of transgender people, ad the issues the community faces. As part of this we'll be flying the Trans Pride flag at the Hitchin museum and Council Offices.
Transgender Day of Remembrance honours the memory of transgender people who lost their lives in acts of anti-transgender violence during the year.
With recent attacks on members of the LGBTQIA+ community in Hitchin these events remain current and relevant.
There can be confusion around what it means to be a transgender person. In the simplest terms, sex is biological – genetics determine the shape of our bodies. Sexuality too is biological, our genes determine who we find attractive.
Gender is our identity, how we dress, do our hair, make up and so, based on social and cultural conventions.
For transgender people there's a mismatch between sex and gender. Medically this is referred to as gender dysphoria. It's not a mental illness, but it can lead to depression and anxiety which negatively impact people in their day to day lives. Gender identity is entirely unrelated to sexuality.
As part of our celebrations Hitchin Museum is hosting an exhibit by local trans woman Katie Wilson.
Katie's work explores various themes including domestic violence, anxiety, gender identity, and documents her own struggles.
It's an opportunity to engage with some of the issues faced by transgender people locally and appreciate for all the progress we have made as an inclusive community there's still much to do in supporting transgender people.
On the subject of celebrations, next year marks the Queen's platinum jubilee
As part of the Green Canopy project which marks part of the celebration, and linking into our environment commitments with an eye to COP26 we are giving away 10,000 trees to residents to plant across North Hertfordshire.
All saplings are native to the UK. Species include field maple, silver birch, sweet cherry and hazel.
If you'd like a sapling please contact [email protected] Please include:
• your full name, postal address and email address
• whether you would like a sapling for a small, medium or large space. This initiative is just one of the things we've done to play our part in tackling the climate
emergency. Others include:
• switching to renewable electricity and green gas in our buildings
• eliminating single-use plastics from our leisure centres and swimming pools
• installing nine new on-street recycling bins in Royston
• allowing urban wild meadow areas to grow over the summer
• delivering new bike racks
• starting Waste Electrical and Electronic Equipment collection events to reuse and recycle your unwanted, old and broken electrical items
• replacing our community safety vehicles with hybrid, ultra low emission vehicles
And we're continuing to play our part by:
• replacing our vehicles with ultra low emission vehicles and transitioning to zero emission vehicles from 2025
• providing more electric car charging points in our car parks
• reduce our staff travel emissions by increasing homeworking and video-conferencing
• working with developers meet mandatory 10% biodiversity net gain target
• ensuring new developments are designed to encourage walking and cycling
• improving our bike network
• running food waste awareness and waste reduction programmes
• change grass verge cutting regimes to enhance biodiversity
•
It can be frustrating and daunting making change when it feels like individual actions are meaningless contrasted with compared with nations like India moving so slowly to help us put out the fire. But if we all make the small changes we can, in the areas which we have control over, like reducing our food waste, it adds up to a wider impact. I will continue to work with you and engage in district wide initiatives, like the Plastic Free project, to ensure we can all be the change that's needed to tackle the climate emergency.