Hitchin: Katie Wilson's The Woman Inside: Review by Kerrie Portman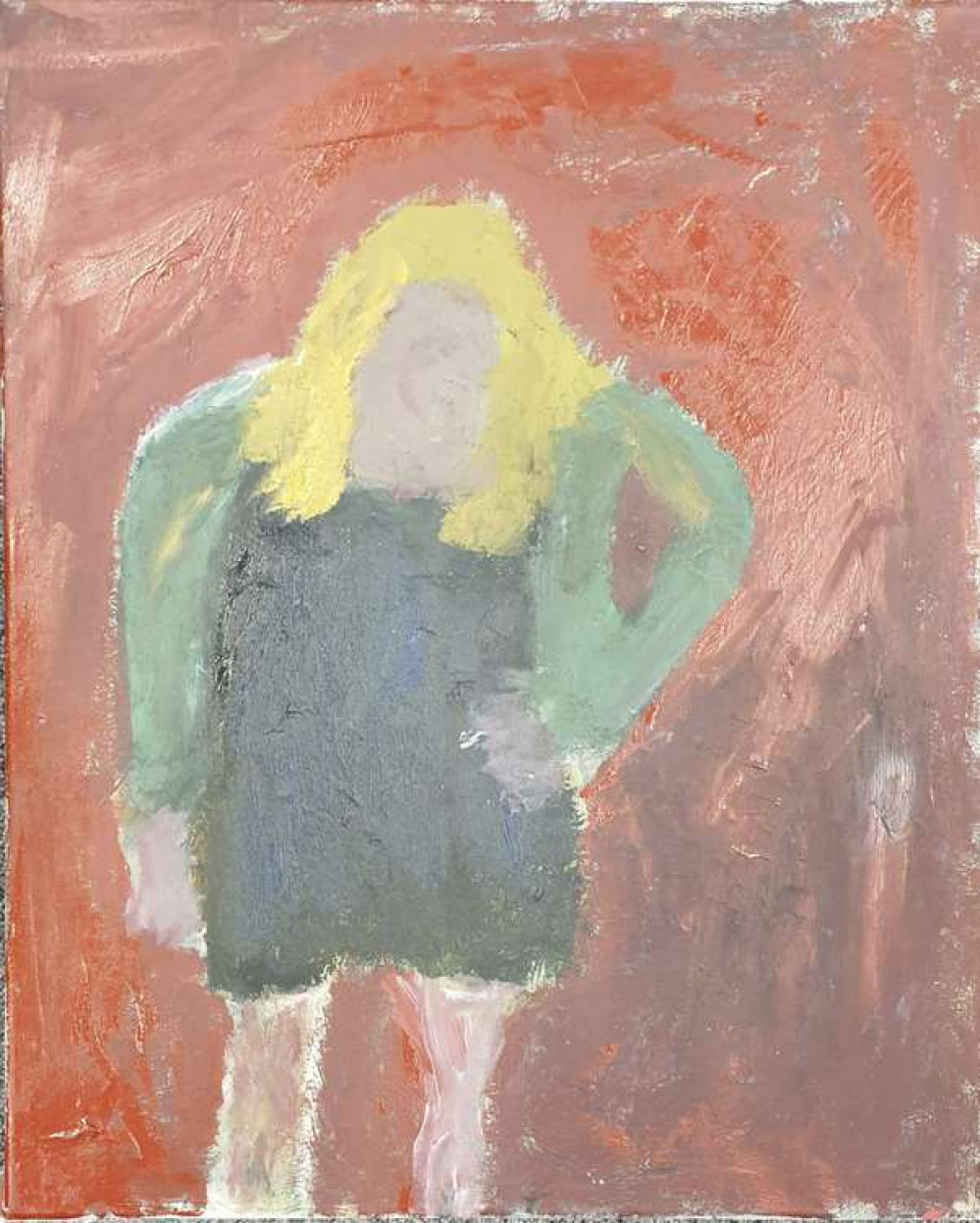 Hitchin: Katie Wilson's The Woman Inside: Review by Kerrie Portman. PICTURE: The Woman Inside
The Woman Inside: Painting by Katie Wilson
Review By Kerrie Portman
"Because when I'm Katie, I'm happy."
This quote from Katie Wilson, local artist, writer and prime mover in starting Hitchin Pride in 2020, summaries North Hertfordshire Museum's latest exhibition: 'The Woman Inside: Paintings by Katie Wilson' - currently on display until Sunday, November 28. The exhibition, held in The Arches, runs inclusive of both Transgender Day Of Remembrance and Transgender Awareness Week. During this time, Hitchin Town Hall proudly flew the blue pink and white flag. Young Pride In Herts posted a list of "some things to be aware of" for 2021's Transgender Awareness Week. "1. Trans is an umbrella term to describe people whose gender is not the same as, or does not sit comfortably with, the sex they were assigned at birth.
Trans identities and experiences are diverse.
Language is important, like respecting chosen names, labels and pronouns, as a young Herts trans person describes here:
"I have always had a need to express myself whether through words, my art or recently dressing as a woman."
Wilson writes in the exhibition introduction. That expression of powerful emotions is definitely present in all nine acrylic paintings. The style communicates vulnerability and innocence. The second half of the paintings feature words written on the canvas, etched into the paint or, the one isolated word 'violation', stuck on letter by letter. My favourite painting in the collection is the untitled portrait, first in the 'Anxiety and Depression' series. The pointy, spiky, gritty texture, especially on the portrait's faceless head and hands, help communicate the pain, trauma and stress described in the series information panel. Looking at it, it felt like this painting spoke the loudest. The faceless portraits are striking in their expression of disconnect and self-image. The idea of the self, self-image and the differences between who we are to ourselves compared to how others see us is a major theme both growing up but in art as well. Wilson described one of her inspirations as Vanessa Bell, a British modernist painter from the twentieth century, sister to Virginia Woolf. The reason for the facelessness of the portraits is explained beautifully by Wilson:
"Because Katie doesn't have a face that's always visible, she is invisible a lot of the time."