Police and Crime Commissioner election: Labour candidate Philip Ross shares his manifesto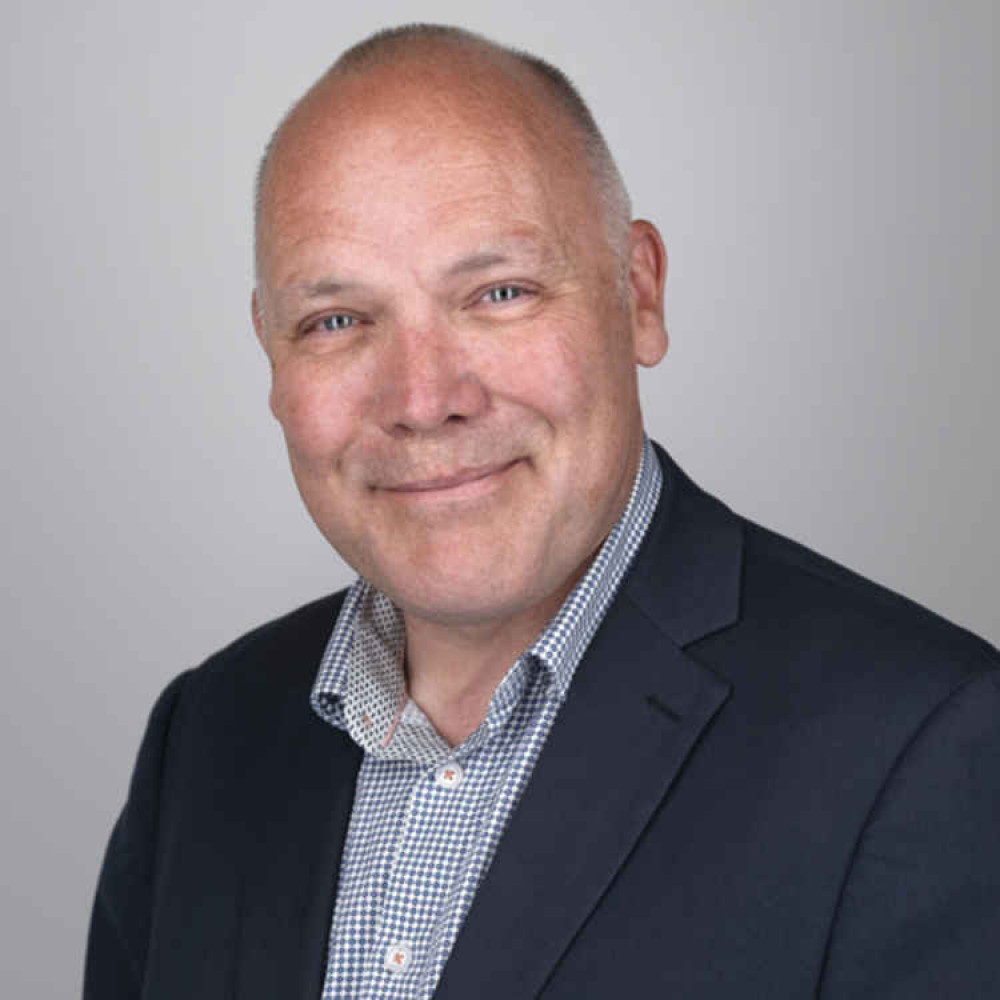 Police and Crime Commissioner: Labour candidate Philip Ross shares his manifesto as local elections loom. PICTURE: Philip Ross
Local elections including to decide Hertfordshire's Police and Crime Commissioner take place tomorrow, Thursday, and as ever, Hitchin Nub News has been covering democracy in action in a fair and unbiased way.
As always Nub News take a neutral political position - but whatever your political stance we urge residents to go out and vote to make your voice heard.
We have been providing a platform for those candidates and affiliates who wish to use it - and will do so until midnight tonight (Wednesday).
We believe local journalism has played a part in the democratic process by reporting on candidates.
Purdah is a convention, not a law, and if a candidate or a party decides they would like to share their news with our many thousands of readers - and voters - we will not to be afraid to run their opinion.
This invitation extends to each and every candidate from each and every political party.
And we can assure you we have been absolutely fair to all, regardless of political party.
HNN holds no political allegiance and favours no politician.
What we care about is fair and honest reporting of a hugely important democratic process that has been overlooked for far too long.
It is far too easy to hide away behind 'purdah' and refuse to cover the build-up. HNN will never shy away from reporting on our town and surrounding areas in a fair way - and this includes pre-election coverage.
These forthcoming local elections are simply too important not to cover beforehand - and we cannot stress enough that the purdah convention is exactly that. A convention, not a law.
Free speech in a democracy is vital to the long term health of this country.
So, if you are a candidate or an affiliate, you are invited to email us anything you would like to share to [email protected] until midnight tonight, ahead of Thursday's vote.
Memo to political candidates: Don't say you haven't been invited.
We don't want to hear any whingeing afterwards.
Ignorance of our invitation isn't an option either. As a candidate in our area it should be your DUTY to read HNN.
Quite simply we won't entertain any lame excuses or complaints that a local election candidate wasn't aware of our invitation to use our platform to share their opinion and highlight the things they think important to our readers.
Unless of course the political candidate thinks themselves too important to stoop to read our respected and ever-growing website.
Which would not only cast a shadow upon themselves for refusing to keep up with local events - but would be a slap in the face to our many, many thousands of readers - and voters.
Speaking of our many, many thousands of readers of every political persuasion - HNN urges you to get out and vote next Thursday - it's too important not to make your voice heard - whoever you vote for.
Use your vote. That's what it's there for.
So, read on for Philip Ross, Labour & Co-operative candidate for Police and Crime Commissioner in Hertfordshire.
....................
A vote for Labour is one that will keep us safe on-line, in our homes and on our streets.
We have been working with community groups across the county and have put together a detailed manifesto.
Our top priorities are as follows:
We will be appointing a new commissioner for anti-social behaviour who will use a power called the community trigger to make the police, councils and other agencies all work together resolve problems not just pass them on.
We will make tackling the supply of drugs to school age children a No1 priority, both in disrupting supply and dismantling networks. Children and young people caught up in this are victims.
We will ensure that cyber-crime isn't a specialist crime by training all officers to respond to it and to tackle fraud. We will show young people that we understand the nature of harassment and crime on-line and in social media.
We need to get the street-lights turned back on in the evenings to make our streets safe.
I will move the Police and Crime Commissioner's office from Harpenden to Stevenage and Watford to reflect the realities of policing.
We will setup new community forums with real powers to hold the PCC to account.
We promise more public meetings and forums in our first 10 months than the Tories have run in the last 10 years.
In short, our approach is to build a fresh model of community and neighbourhood policing that focuses on both crime and safety.
It is the model which has worked consistently well over the last 150 years and which will also work best in our new digital world.
Our plan for Hertfordshire is comprehensive and is designed to deliver a safe and secure Hertfordshire for us all.
..............
Philip Ross is from North Herts. He lives in Letchworth and is married with three children. He works as freelancer specialising in cyber security.