Hitchin: More than 50 people lodge objections against unpopular 'Trojan Horse' property developer plans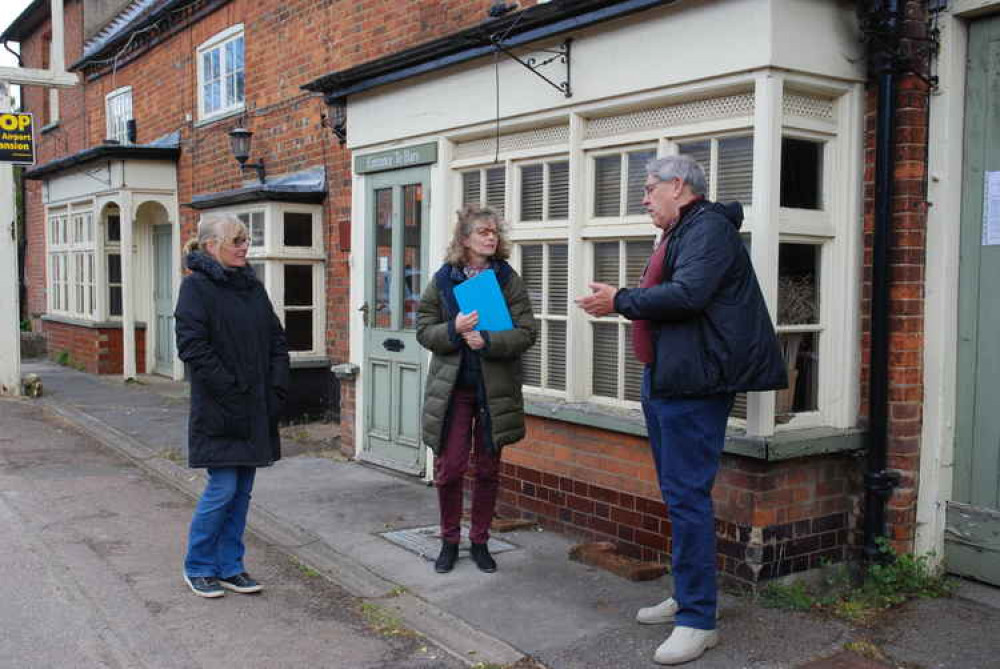 Hitchin: More than 50 people lodge objections against unpopular 'Trojan Horse' property developer plans. PICTURE: Labour councillor Ian Albert with save the White Horse campaigners
More than 50 people have lodged objections against turning a much-loved community Grade II listed 17th century pub into a residential property.
The White Horse in Kimpton is under threat from property developers who want to convert it into residential space.
A change of use planning application has been lodged with North Herts District Council, to change the former pub to a mixed use site, "comprising a single residential dwelling, offices and associated lobby and micropub."
Prospective Labour councillor Ian Albert lent his voice to the campaign to save the pub, which also includes Hitchin MP Bim Afolami.
"Pubs like The Old White Horse in Kimpton should be the life blood of our communities," said Mr Albert.
"It is disappointing to see that there's now a planning application for the building in Kimpton.
"We have a number of community groups across the District like Save The Cabinet, Reed and Save The Windmill, Charlton trying to keep their pub.
"I am happy to offer my full support to Kimpton residents and the other pub campaigns across North Herts."
Mr Albert explained that while direct financial assistance from North Herts District Council is not available, he vowed to exercise his influence and community leadership in trying to bring about a good outcome.
He added: "That's why I raised at the North Herts Cabinet meeting about how we can support and ease the path for the creation of great community pubs like the Red Lion in Preston."
The pub closed in 2015 when the brewery sold the premises to a developer, but the community fought tooth and nail to prevent the change of use.
The Save Our White Horse community group successfully battled the planning application with the pub listed as an Asset of Community Value (ACV) by North Herts District Council six years ago.
Many in Kimpton have lodged their objections with NHDC.
"I am a Kimpton resident, who previously lived in the house adjoining the White Horse. As a previous neighbour and customer, I object to this Trojan Horse application being made," said Mr Ben Purple.
In 2017 when the pub was put back on the market, the Kimpton community raised enough funds to buy it and put in an offer. The group were outbid by the present owner who, they say, pledged to restore and reopen the pub.
However, four years later, much to the frustration of many community-minded residents, the building fell into disrepair with a planning application submitted to NHDC.
The Save Our White Horse group say they have made several attempts to secure a deal with the present owner, with the ACV renewed in August 2020 for another five years in a bid to further protect the pub.
"I object to this planning application in the strongest possible terms because a significant village asset - and precious part of Hertfordshire's heritage - would be lost forever if it were to go through," said Mr Douglas Jenner, another concerned local resident who lodged an objection.
While another, Mr Ted Frith, added: "I'm not pretending it will be straightforward, but what an opportunity for NHDC to work closely with one of its rural communities! Here's hoping."
................
If you would like to help save The White Horse email [email protected]
Alternatively visit their website here to find out how you can object to the latest plans.
Or, you can simply post an objection on the NHDC website here
Please note you have until Friday (May 7) to do so under reference number 21/01018/FP.