Hitchin: St Mary's Church opening times and services this week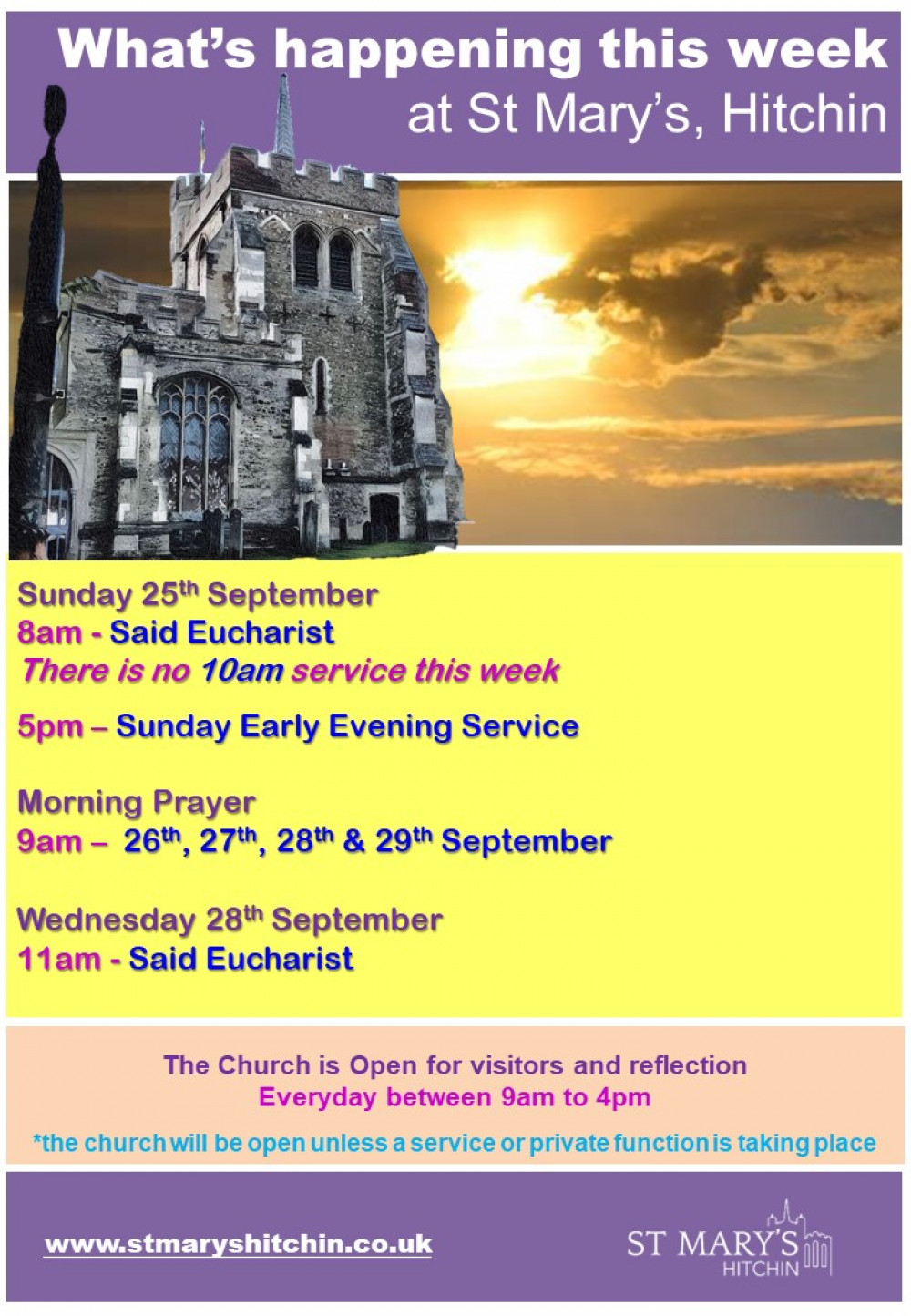 St Mary's Church information
St Mary's Church - Services and Opening Times for the next week September 23 through to September 28 - find out more
Services & Opening Times for the next week: September 23 through to September 28
There are regular Sunday Communion Services are at 8am and 10am in church. Midweek communion normally takes place at 11am on Wednesdays and is usually followed by coffee and fellowship.
Evensong services are continuing and there is a new Early Evening Service each month, as well as an inclusive, shorter 10am service on the first Sunday of each month.
All are welcome at these services.
See the latest flier for more on this week's services