The Ferryman by Jez Butterworth
---
The Queen Mother Theatre - Hitchin
26th Sep 2022 - 1st Oct 2022
Monday 26th September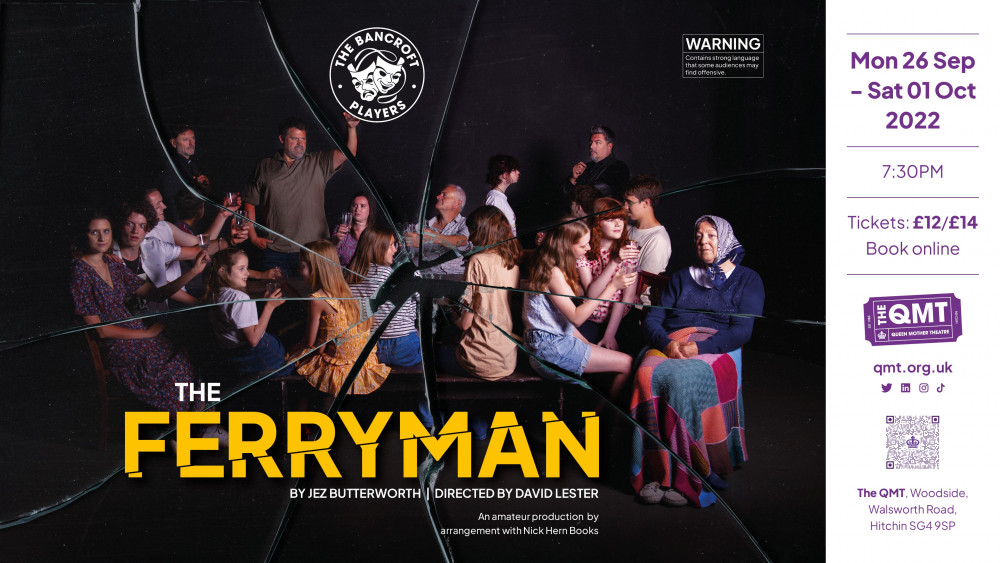 The Bancroft Players and The Queen Mother Theatre, Hitchin are proud to present an amateur production of Jez Butterworth's amazing play, THE FERRYMAN.
It's Northern Ireland in 1981, The Troubles are in full swing. The Carney family is preparing for the yearly harvest as they always do, following a hard day's work with a night of celebration. This year, though, something is different.
Winner of Best New Play in every major awards ceremony in London and New York of 2017, 2018 and 2019 - this show is going to be one you'll not want to miss - grab a ticket now before it's too late!
WARNING: This show contains strong adult language some audiences may find offensive.
PLEASE NOTE: This show starts at 7.30pm - latecomers will be seated at an appropriate time during the show.
Add your Hitchin event for FREE here!
Nub It