A Commute Through Time: History in the Station Underpass
---
A Commute Through Time: History in the Station Underpass
12th Jan 2022 - 20th Feb 2022
UNTIL Sunday 20th February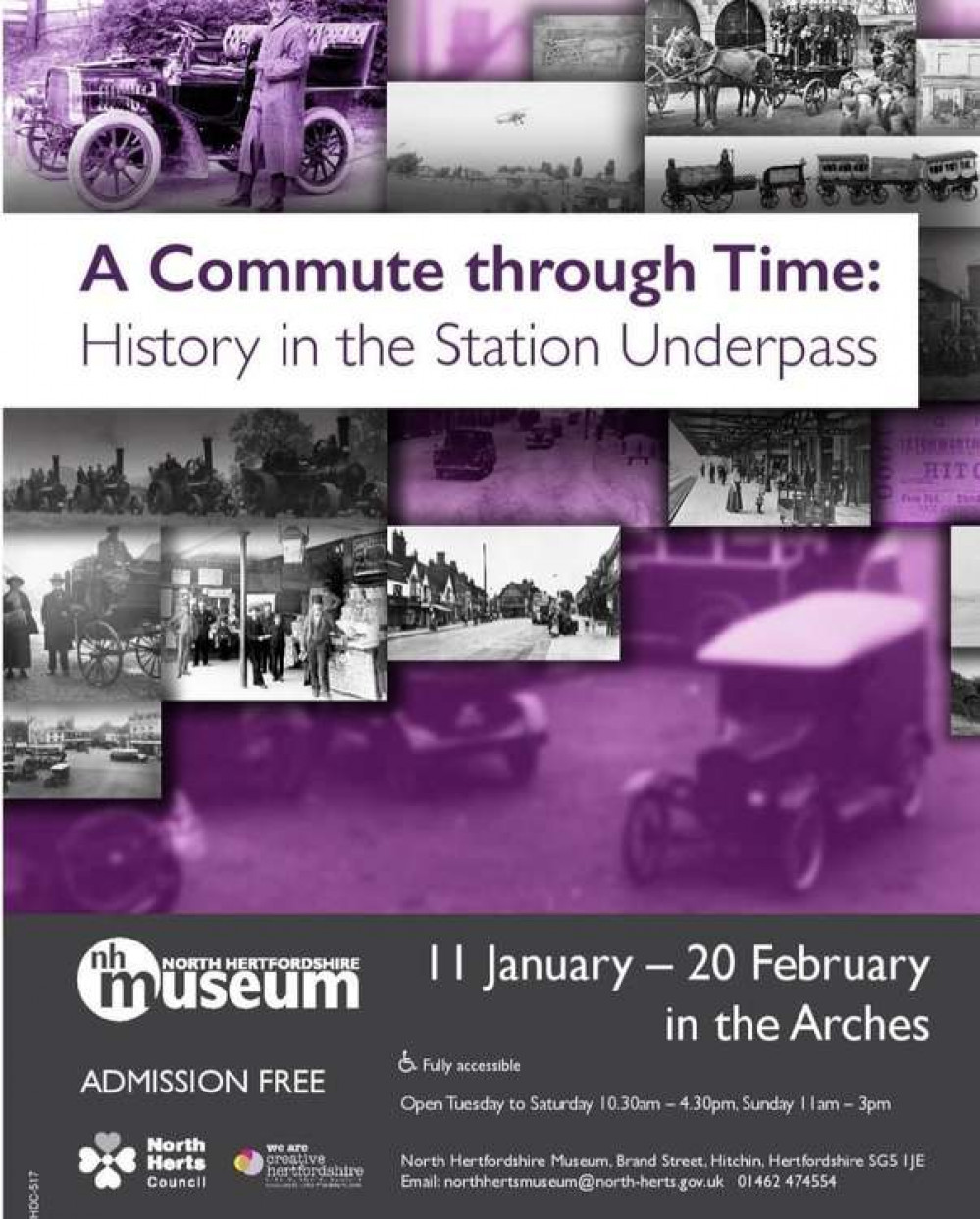 A Commute Through Time: History in the Station Underpass
We've all seen the evocative sepia-tinted photographs that line the tunnel between north and south platforms at Hitchin railway station.
But now, you can learn more about the stories behind the pictures and iconic murals that adorn the walls on the way to trains taking us to London.
The brilliant North Herts Museum has opened a must-visit new exhibition called A Commute Through Time: History in the Station Underpass
Add your Hitchin event for FREE here!
Nub It