Hitchin councillor and developer provokes fury by launching appeal after his 'ugly' four-storey planning application near Windmill Hill rejected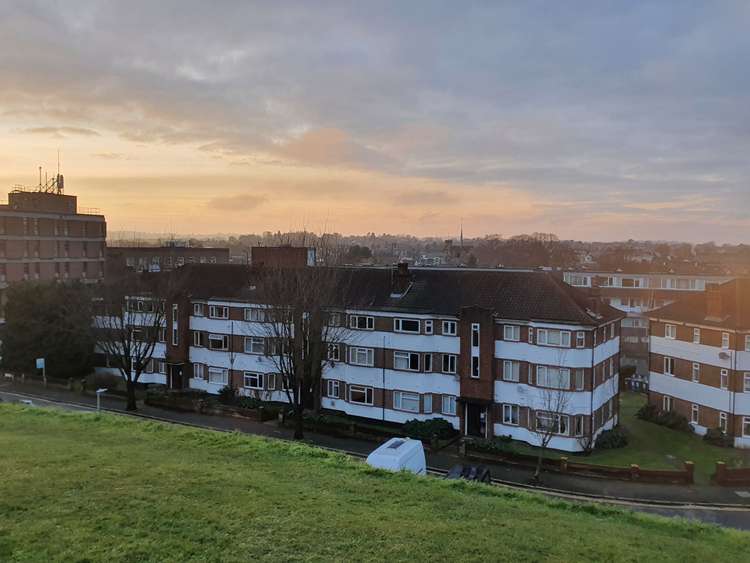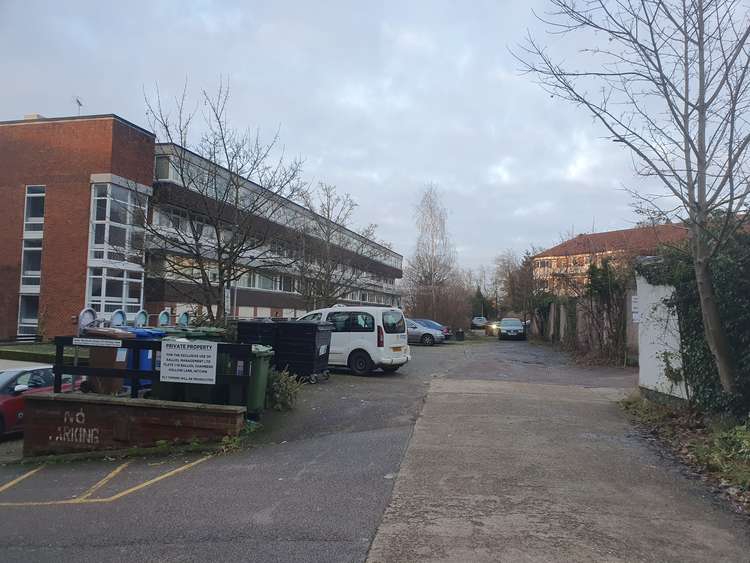 A Hitchin councillor and property developer behind a controversial planning application near to a town centre beauty spot has launched an appeal after his initial proposals were rejected - prompting outrage.
Earlier this year, North Herts District Council threw out plans from DLA Town Planning Ltd, acting as the agent of behalf of the applicant, Garrison Court Freeholders Ltd, to construct a four storey building near to the picturesque Windmill Hill.
Developers had wanted to build two connecting four-storey blocks, comprising of eight apartments following the proposed demolition of existing garages at the rear of Garrison Court.
Among those associated with the applicant, Garrison Court Freeholders Limited, is Richard Thake.
According to documents lodged at Companies House, listed among the four 'officers' is Mr Thake, 79, who describes his occupation on the paperwork as 'Chairmain'[sic].
However, Mr Thake is also a Conservative NHDC councillor for the Hitchin Priory, whose ward borders the Hitchin Highbury precinct, where Garrison Court and the evocative Windmill Hill and St Mary's Church are situated.
Despite the deeply unpopular initial application attracting 103 objections earlier this year (with only three in favour) - including suggestions regarding a possible conflict of interest - an appeal has been sent to The Secretary of State.
This has prompted a furious reaction from local politicians including Sam Collins.
Speaking to Hitchin Nub News, Mr Collins slammed the decision to appeal.
"Once again I find myself having to object to a development that is entirely unsuitable for the location," councillor Collins explained, adding: "This ugly structure is too big, too intrusive and entirely out of place.
"I am also very disappointed that councillor Thake has not made any public comment on this matter.
"He is one of the key figures in the company behind this project and despite being asked directly about this he has to date not commented - the people of Hitchin deserve better than that.
"I urge everyone to respond to this appeal and make it clear that this building does not belong in our beautiful town centre."
Furious arguments were posted on the NHDC website criticising the plans at the time.
Comments against the scheme from people living near to the proposed site earlier this year included objections regarding loss of privacy and to a loss of light - while others insisted the plan would be out of character with town centre surroundings.
Concerns were also voiced regarding overdevelopment, restricted road access and inadequate parking.
Hitchin Nub News has contacted councillor Thake for comment but has yet to receive a reply.
Hitchin MP Bim Afolami has also been contacted for his thoughts on the matter relating to councillor Thake's actions.
..............
It is understood by Hitchin Nub News that if anyone has any further comments they would like to lodge with reference to Garrison Court they are requested to send them in writing by Thursday, November 4 to:
The Planning Inspectorate 3C
Temple Quay House
2 The Square
Bristol BS1 6PN
Read Hitchin Nub News for more on this subject