Hitchin: A Churchwarden writes we're celebrating our remarkable monarch on Sunday at St Mary's Church - why not come along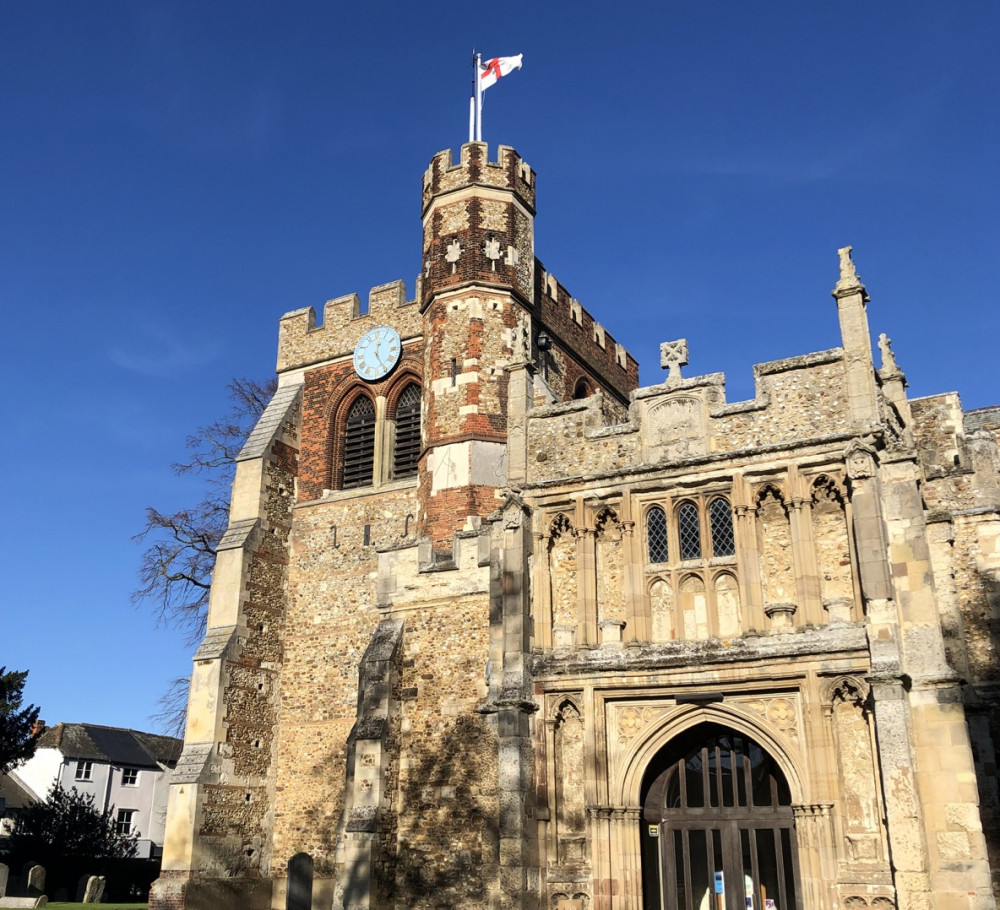 This Sunday St Mary's Church will be marking a moment of history
Read the latest from St Mary's Church on the Queen's Platinum Jubilee weekend
A Churchwarden writes: Hitchin - How's your big celebration weekend been so far
St Mary's is looking her best for the Jubilee weekend and the bellringers are limbering up for several sessions of epic ringing, which we hope will delight the town.
Our Church has, of course, seen celebrations for all the Royal Coronations going back into history, and has had the honour of several visits from HM Queen Elizabeth, the Queen Mother, in past years.
This Sunday, we'll be marking a moment of history, celebrating 70 years of her Majesty, Queen Elizabeth II's reign, her Platinum Jubilee.
And here's a historical document (see below) it's the service sheet from our service in preparation for her coronation back in 1953, here at St Mary's Hitchin!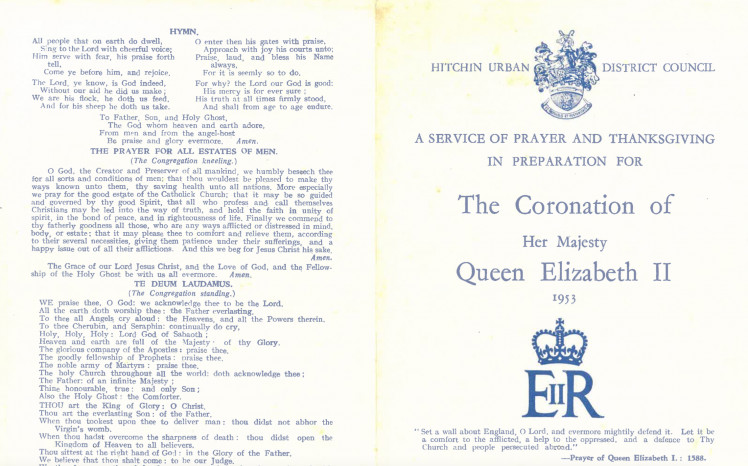 What a wonderful prayer and promise she made, captured on the front of this sheet "I want to ask you all to pray that God may give me wisdom and strength to carry out the solemn promises I shall be making and that I may faithfully serve Him, and you, all the days of my life."
Were you there then, or your family? We'd love to hear your memories!
And you are invited to be there this Sunday as we'll be celebrating this remarkable monarch, thanking God for her faithfulness, and His too in hearing that prayer she made some 70 years ago.
Join us for a Hitchin Team Parish service full of joy, music and appreciation - 11am on Sunday (June 5).
Bishop Graham Knowles, formerly Dean of St Paul's will preach the sermon. The combined choirs of all our Hitchin Anglican Churches will provide a musical feast, including Jerusalem, I Was Glad, I vow to thee, my country, Zadok the Priest, as well as a wonderful service of Thanksgiving for our Queen's amazing reign.
On the long bank holiday weekend we will also be open for extended hours of 10am until 4pm until Sunday, when our special Civic Service for the whole Anglican Team Parish of Hitchin will take place at 11am instead of the usual 10 am.
It will also be broadcast on our YouTube channel (see details below)
We hope you enjoy the busy weekend ahead and make the most of the weather, but also please take your picnic rubbish home with you & don't feed remains to the wildlife on the river, it's not good for them!
LIVESTREAMED Services on Sundays are available to watch live at 10 am, 6.30 pm or anytime afterwards on our Youtube channel available on this link: https://www.youtube.com/c/stmaryshitchin
Further updated details of our services, opening times and events are found on our public Facebook page @StMarysChurchHitchin .
Further information is found on our website:
https://www.stmaryshitchin.co.uk/
You can follow us on the following platforms:
Instagram stmaryschurch_hitchin
https://twitter.com/stmaryshitchin_
https://twitter.com/@stmarysBFL
…