An awesome day: Queen's Platinum Jubilee carnival in Hitchin town centre hailed as success - gallery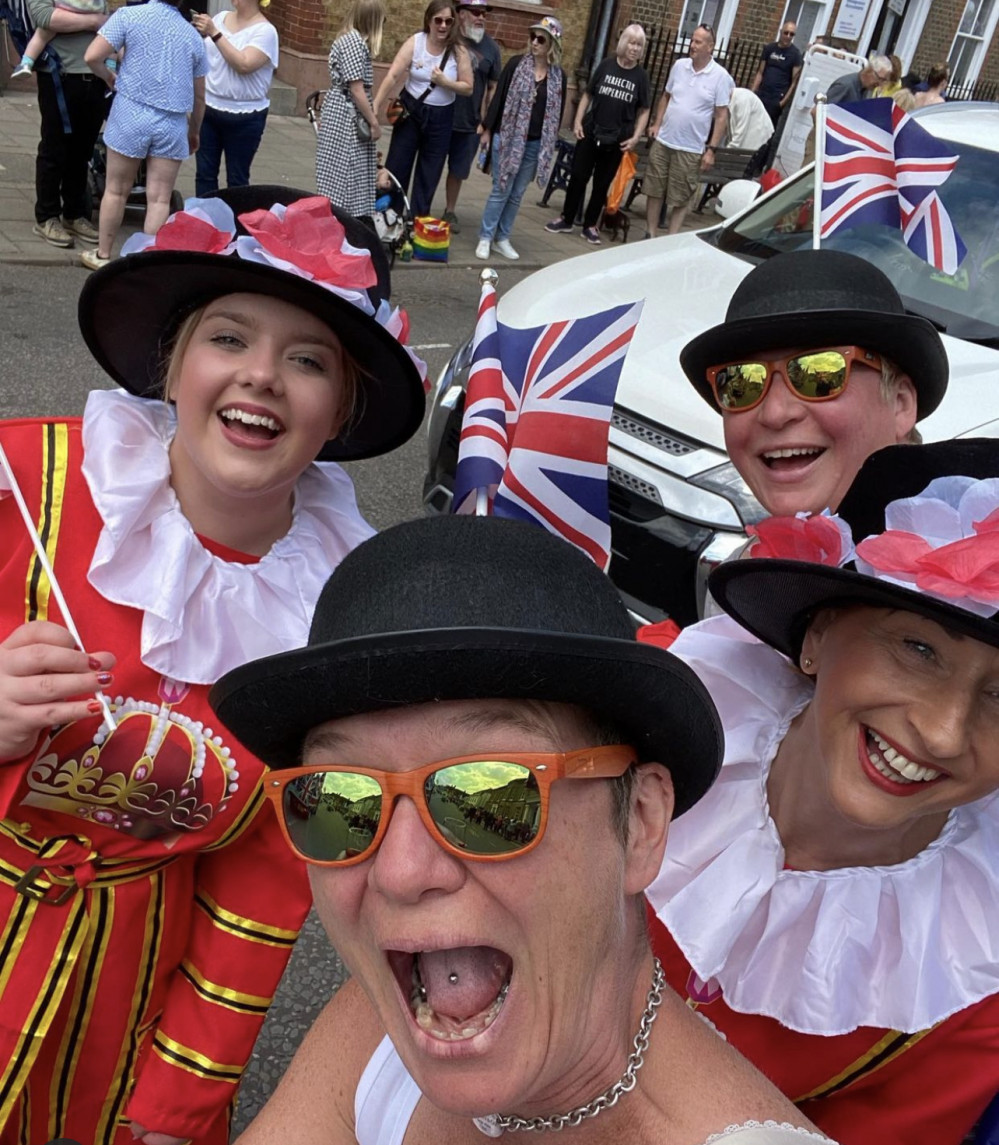 Hitchin marks the Queen's Platinum Jubilee in style. CREDIT: Jen McKenzie
An awesome day: Queen's Platinum Jubilee carnival in Hitchin town centre is hailed as huge success
Hitchin has played host to a number of popular community events to mark the Queen's Platinum Jubilee this weekend.
As Hitchin Nub News reported, the Pop-Up Proms in Market Square was a big hit on Thursday, as was the celebratory Hitchin Street Food Monthly on the Riverside the same evening.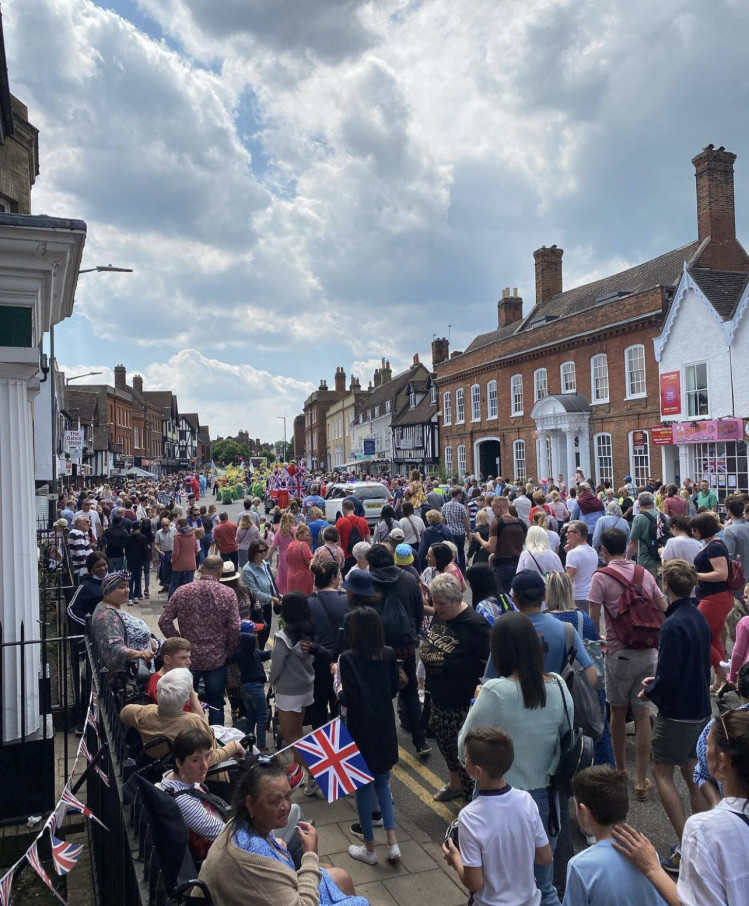 And now the Platinum Jubilee carnival has wowed our town. The event flowed down Bancroft towards the High Street and Market Place as crowds flocked to watch the spectacle which included colourful costumes and fantastic floats.
Hitchin resident Jen McKenzie lined the route on Bancroft, clad in the Union Jack. She said with a smile: "Not sure what some of the costumes were about but it was awesome."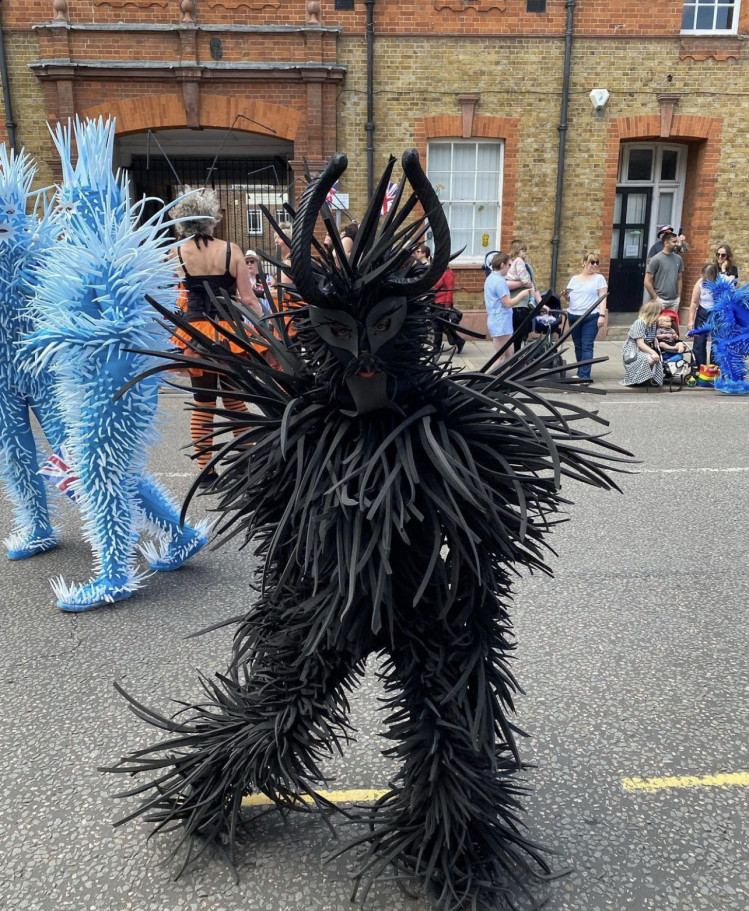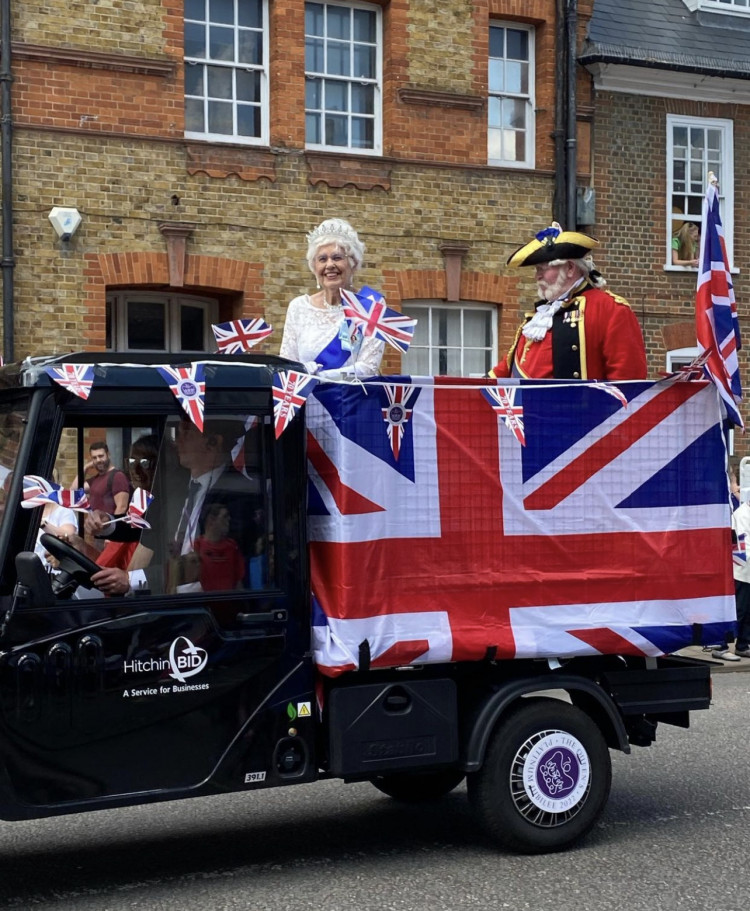 Hitchin town crier Alan Myatt looked resplendent in his regal outfit, as did a Queen lookalike on the same float.
Owner of renowned Bancroft hair salon, Talents, Tracie Morgan, took part dressed as a Beefeater, along with a number of her staff, added: "It was absolutely brilliant to part of such an amazing event. The turn out was truly brilliant.
"Thank you to all of the community who came to watch the carnival and thank you to Our Hitchin and Tilehouse Rotary for organising such an amazing event. It was a joy to take part."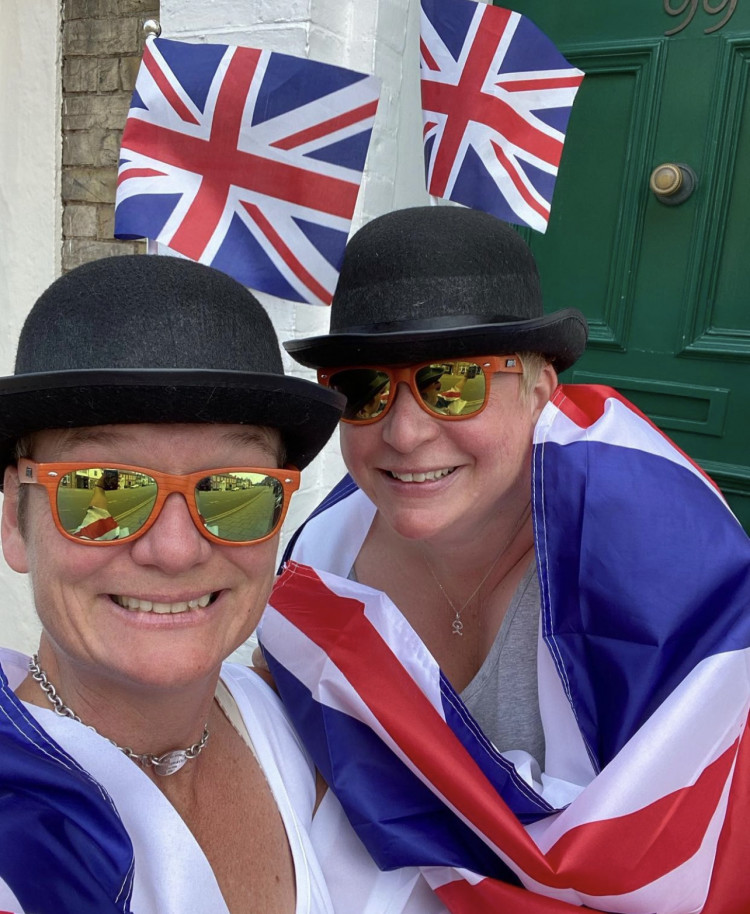 All pictures courtesy of Jen McKenzie