Hitchin Street Food Monthly - Queen's Platinum Jubilee Riverside special is huge hit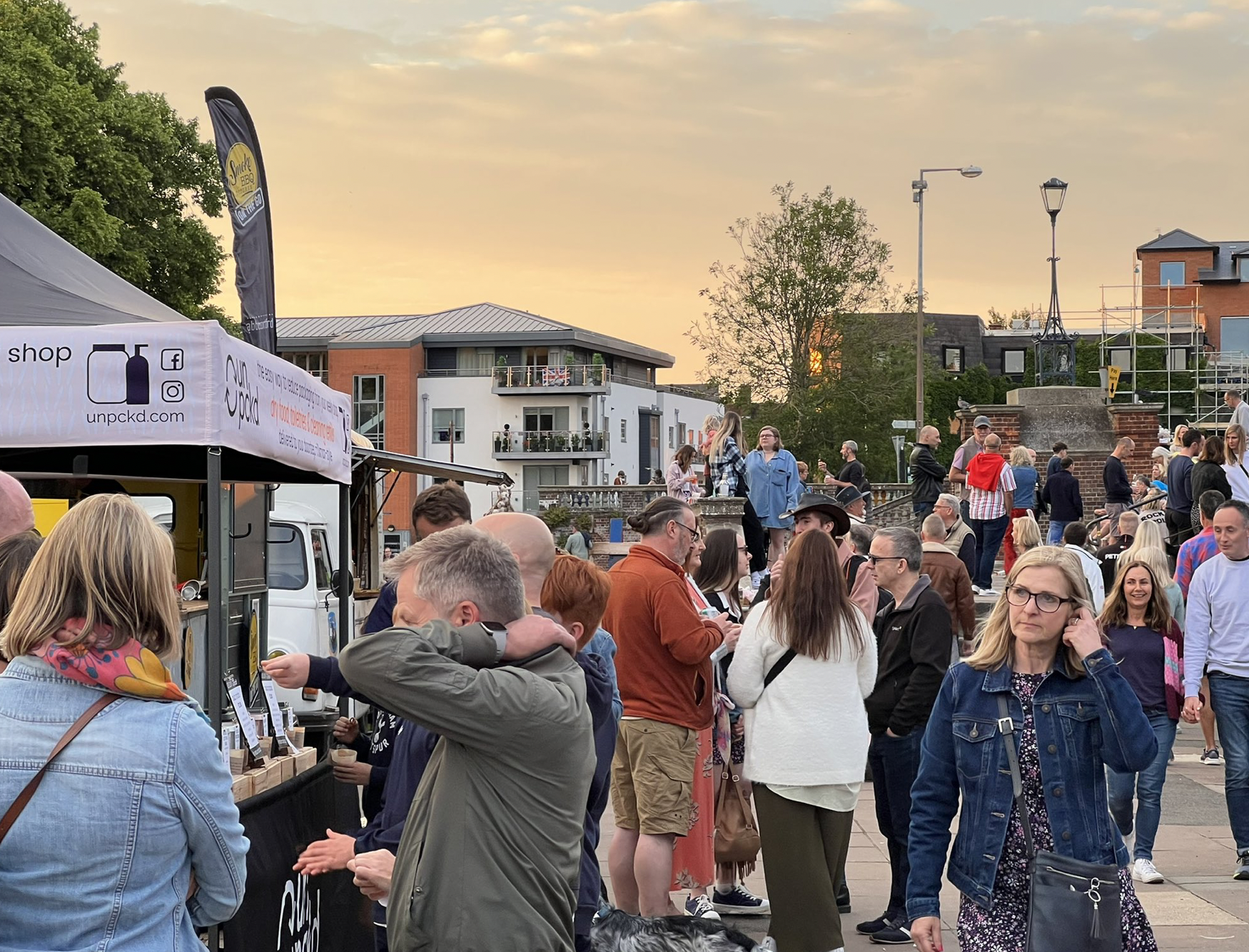 Hitchin Street Food Monthly's special Platinum Jubilee edition has been hailed as a hit huge. PICTURE: Punters gather at the Riverside for a selection of mouth-watering street food. CREDIT: @HitchinNubNews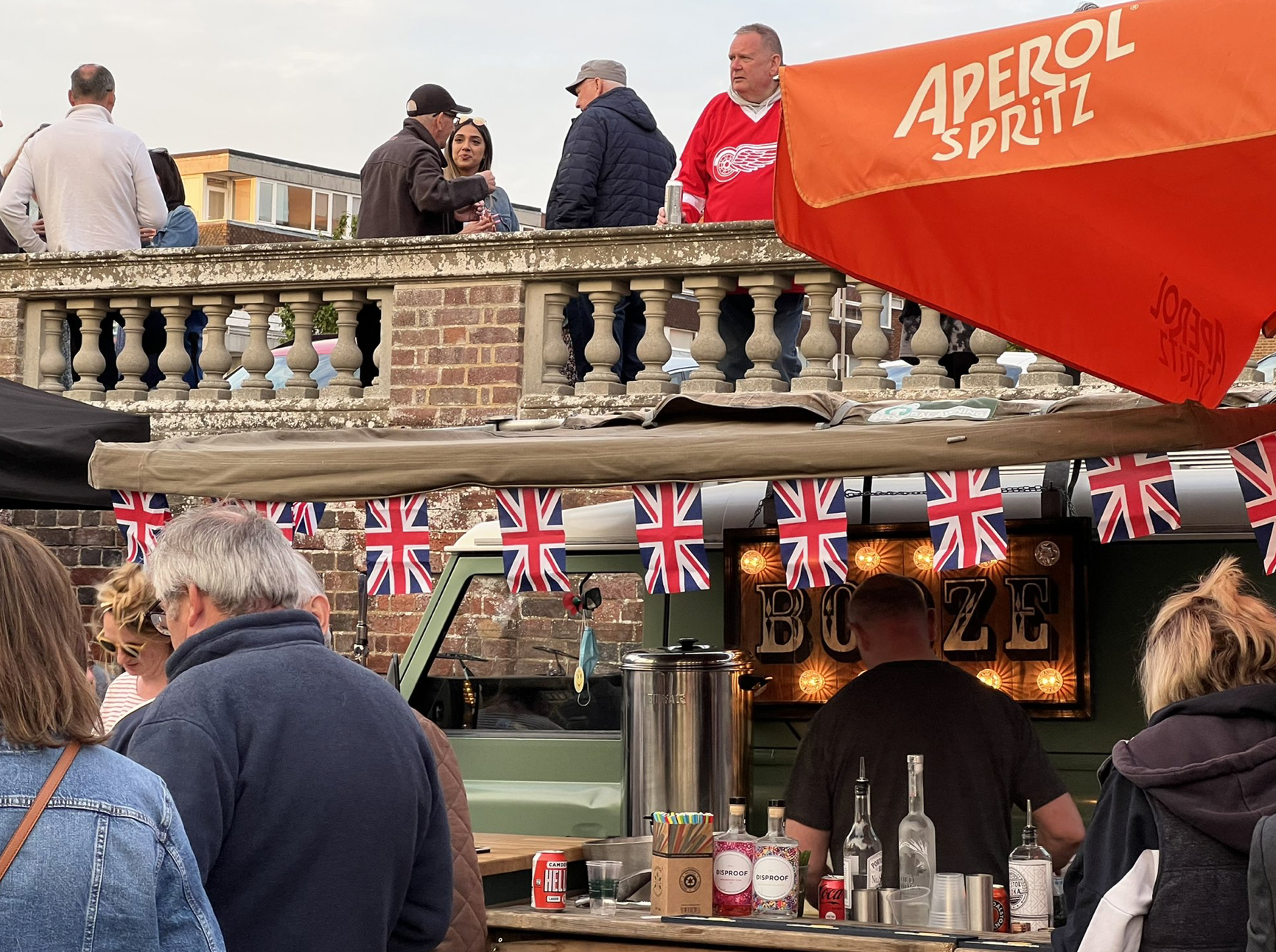 The Victoria Pub supplied thirsty punters at the Riverside. CREDIT: @HitchinNubNews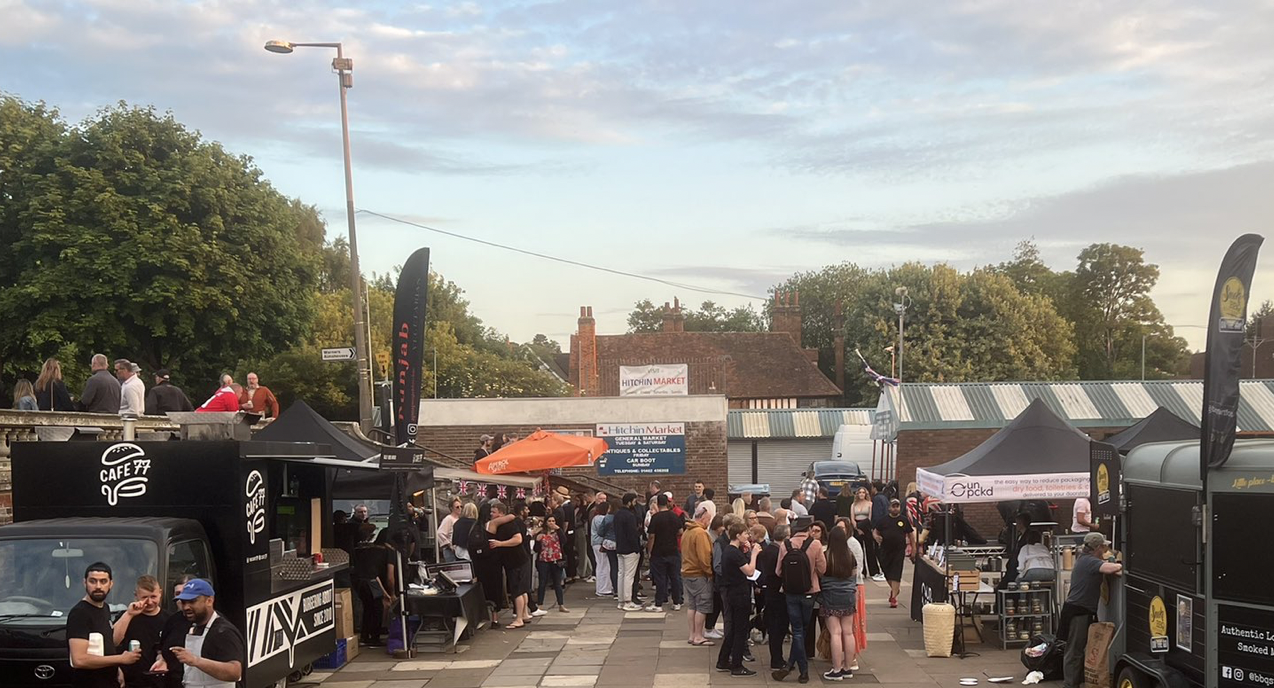 Hitchin Street Food Monthly. CREDIT: @HitchinNubNews
Hitchin Street Food Monthly - Queen's Platinum Jubilee Riverside special is huge hit
The acclaimed event featuring the best of local independent scratch-cooked succulent fayre returned to our town's beautiful riverside - to huge acclaim.
The Riverside played host to a large number of punters in search of top quality, local street food on both banks of the River Hiz around St Mary's Church.
Lovers of top quality local food and drink once again hit the area on Thursday evening for a wide-ranging selection of top quality local food as Hitchin marked the Platinum Jubilee in style.
As Nub News reported previously, Hitchin Street Food Monthly was huge success - and their Platinum Jubilee weekend edition was no different.
Traders included the renowned Cafe 77, I Am Dumpling, Guerrilla Kitchen, La Maison du Steak, Sams Pizza, and of course the brilliant Cantina Carnitas.
The Victoria Pub had a pop-up bar that served thirsty punters, as the New Town Centres entertained crowds down by the River Hiz.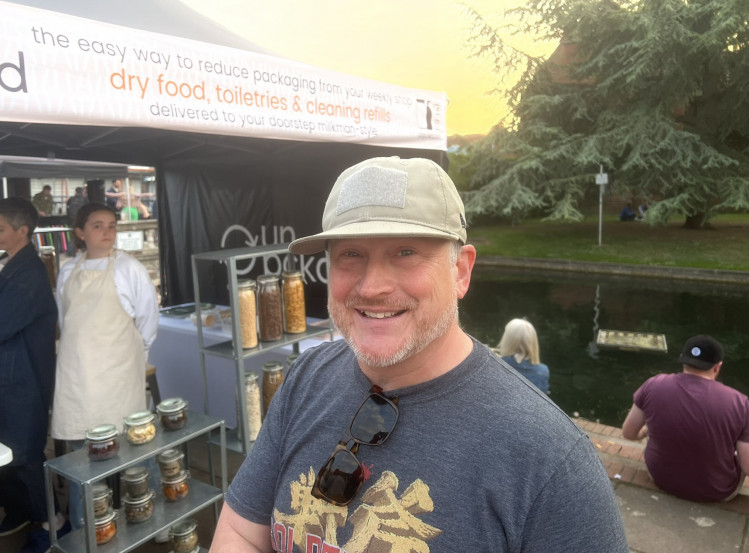 The brilliant Matt Bean, owner of Cantina Carnitas and driving force behind Hitchin Street Food Monthly. CREDIT: @HitchinNubNews
Speaking to Hitchin Nub News, acclaimed Cantina owner Matt Bean praised the large number of punters.
"The whole place has been jam-packed since 4pm - the traders have been so busy, it's been great to see," said Matt.
"It's been great to have the New Town Centres play with a Britpop theme with plenty of iconic British tunes.
"It's been great to see so many independents that are thriving here. We opened the net and have had so many independents come from far and wide, including Smoke BBQ Kitchen from Bishops Stortford. We've got brilliant burgers, we've got slow-cooked meats, vegan street food - it's been amazing.
"Hitchin is a great place for top quality food, today has been the pinnacle - everywhere you look there's been queues - outside Fabio's and so many others - so many people have worked so hard over the last few years - and this is where we all want to be."
See Hitchin Nub News website and Facebook page or our coverage on the Queen's Platinum Jubilee celebrations and the lighting of the beacon in Market Place - including video of the event
New hitchin Jobs Section Launched!!
Vacancies updated hourly!!
Click here: hitchin jobs