Lawrence Hill Q&A: The story of being a musician is more exciting than the story of becoming a musician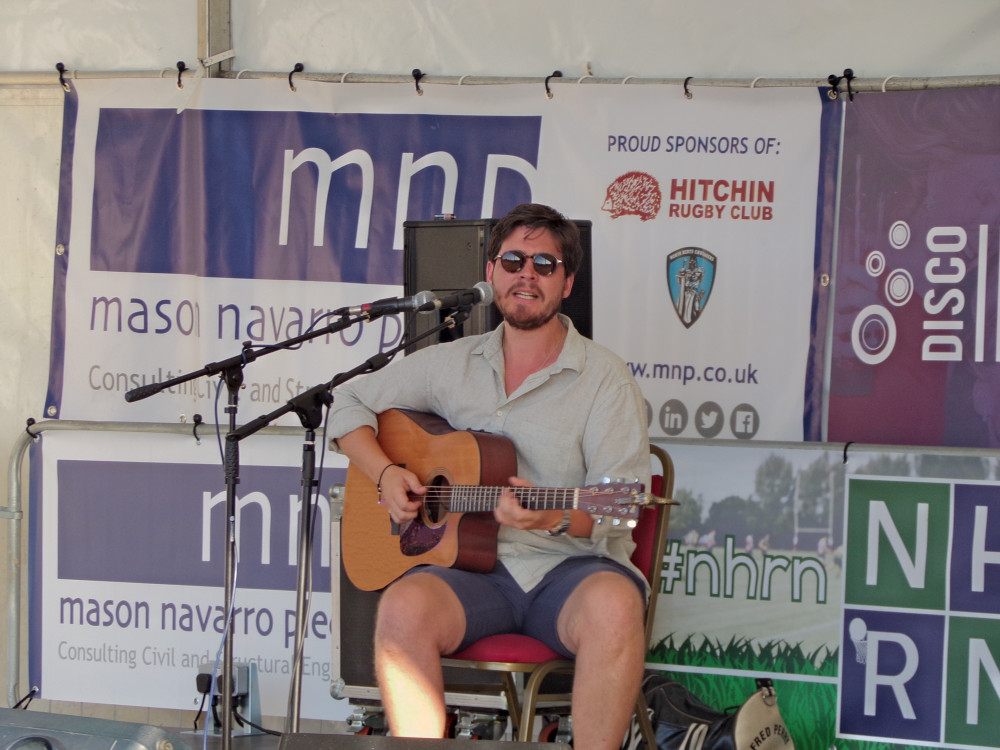 Lawrence Hill signing at the NHRN summer festival in Hitchin. CREDIT: George Bigley
On a hazy August evening, crowds gathered at Hitchin Rugby Club for the first night of the NHRN summer festival to explore a multitude of independent street food vendors, laze in the sunshine and enjoy some local musicians.
Kicking off the night was Lawrence Hill, who enchanted the crowds with his soulful, acoustic renditions of popular tunes, such as Fleetwood Mac's 'Everywhere' and George Ezra's 'Blame It on Me.'
Before he headed off to another gig, Nub News' music correspondent Lucy Corrigan was able to grab Lawrence for a quick chat about all things music.
Read on for Lawrence's Q&A with Lucy exclusively for Nub News.
............
People often see music as the window to the artist's soul, how do you feel about that statement?
Would you mind telling me about your personal journey with music?
At a really young age I started playing guitar, I was kind of self-taught. I saw a family member playing it and became obsessed. It's like a pretty normal route to becoming a musician really, I just started playing music, really enjoyed it, pursued it and y'know, I've been doing it for like 15 years now. There's not much of a story really, the story of being a musician is more exciting than the story of becoming a musician, most people just decide that it's what they need to do and then it's the story after that's really cool.
Who would you say is your biggest musical inspiration?
For me personally it's been my peers that I've seen at open mic nights, and they're keeping the bar really high in the local scene, because that's where I've really been with my music career, nothing global. It's been local music, local people I know, and these people around me make me want to do it more.
As an inspiration for songs and song writing, it's going to be Bob Dylan, the ultimate songwriter, which is a bit cliched to be honest, but y'know, James Taylor and Van Morrison as well are big inspirations. A more modern inspiration for your younger readers would be Foy Vance- an amazing, Irish songwriter.
Other than music, what do you enjoy doing in your free time?
Driving. I love cars, they're my passion. I've always liked classic cars, so I go to all the car meets. The second I don't have to do music, I'm going to play with some cars.
That's great! Now, what would be your top tips for aspiring musicians?
What they need to decide is what they think breaking into the music industry is. Wanting to simply make a living out of gigs is very different to signing a record deal and touring the world. If they want the latter, which I think everyone sees as the ultimate goal as a musician, then they really need to work.
It's the classic 10,000 hours, you have to put in 10,000 hours of work before you can even start considering that kind of career. You could also focus on what's really current and stick with that if you want to reach stardom.
Some younger people who say they want to be influencers when they grow up, whereas some people might really just like posting on Instagram without wanting to be an influencer, it's the same with musicians who want to make a living from their music, but don't really want to be in the limelight.
Finally, who are your top five 'go-to' musical artists right now?
Foy Vance, Tom Petty, Van Morrison, Bob Dylan and Kings of Leon
Ruby Corrigan is Nub News' music correspondent. Follow her on Twitter @RubyCorrigan_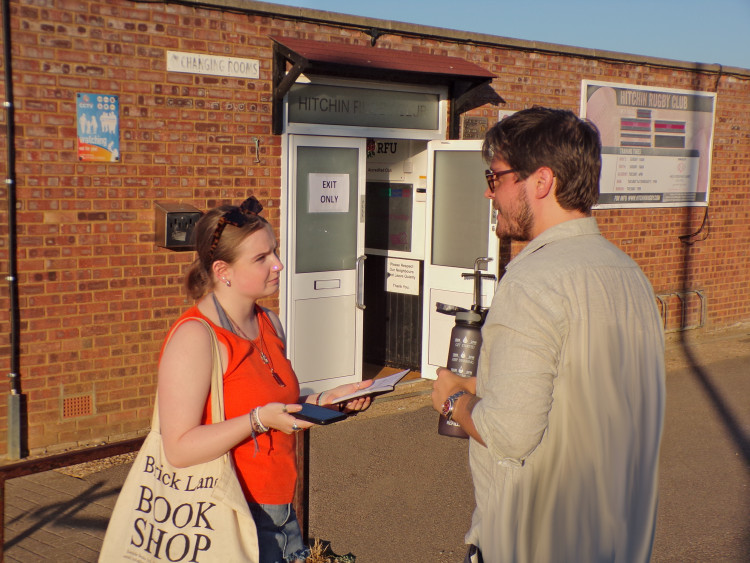 Ruby Corrigan interviewing Lawrence Hill after his set at the NHRN summer festival. CREDIT: George Bigley