Up Close: Hitchin Food Heroes - Amani Kitchen angling Hertfordshire's hunger to the wonders of Iraqi street food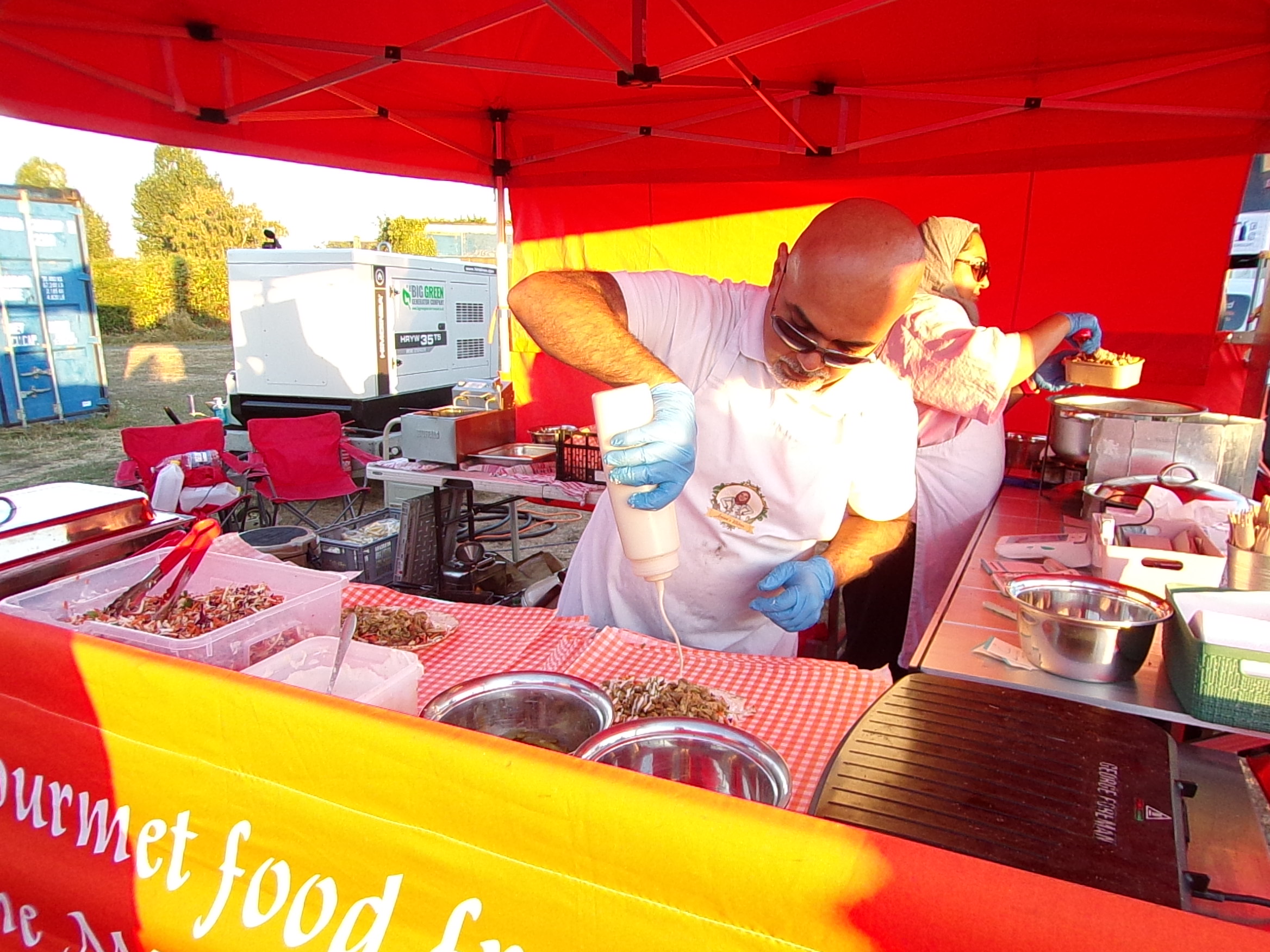 Up Close with Amani Kitchen. PICTURE: When she is happy, I am happy" says husband Amir with Amani behind him during a busy evening in Hitchin. CREDIT: George Bigley/Nub News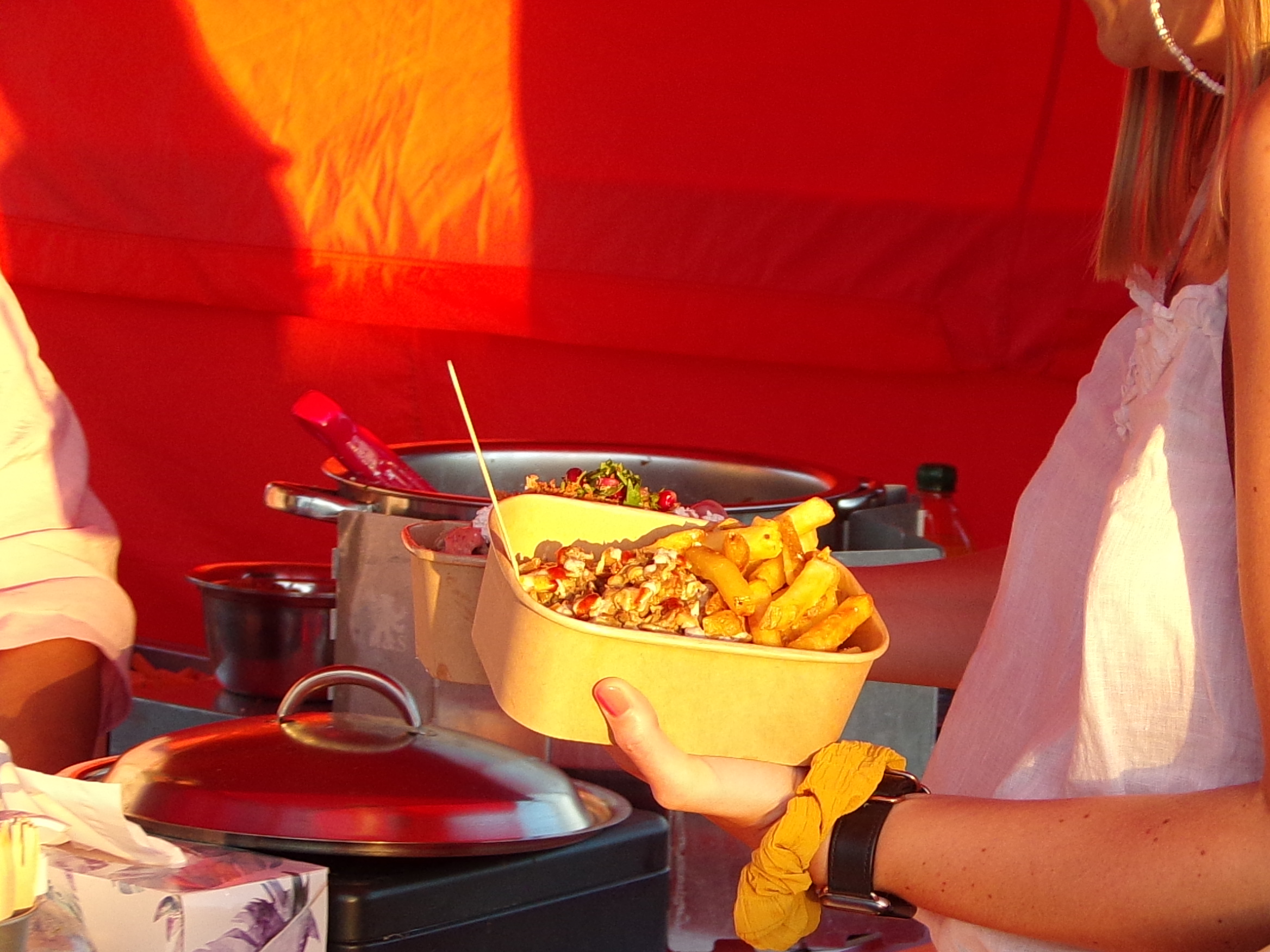 Up Close with Amani Kitchen. CREDIT: George Bigley/Nub News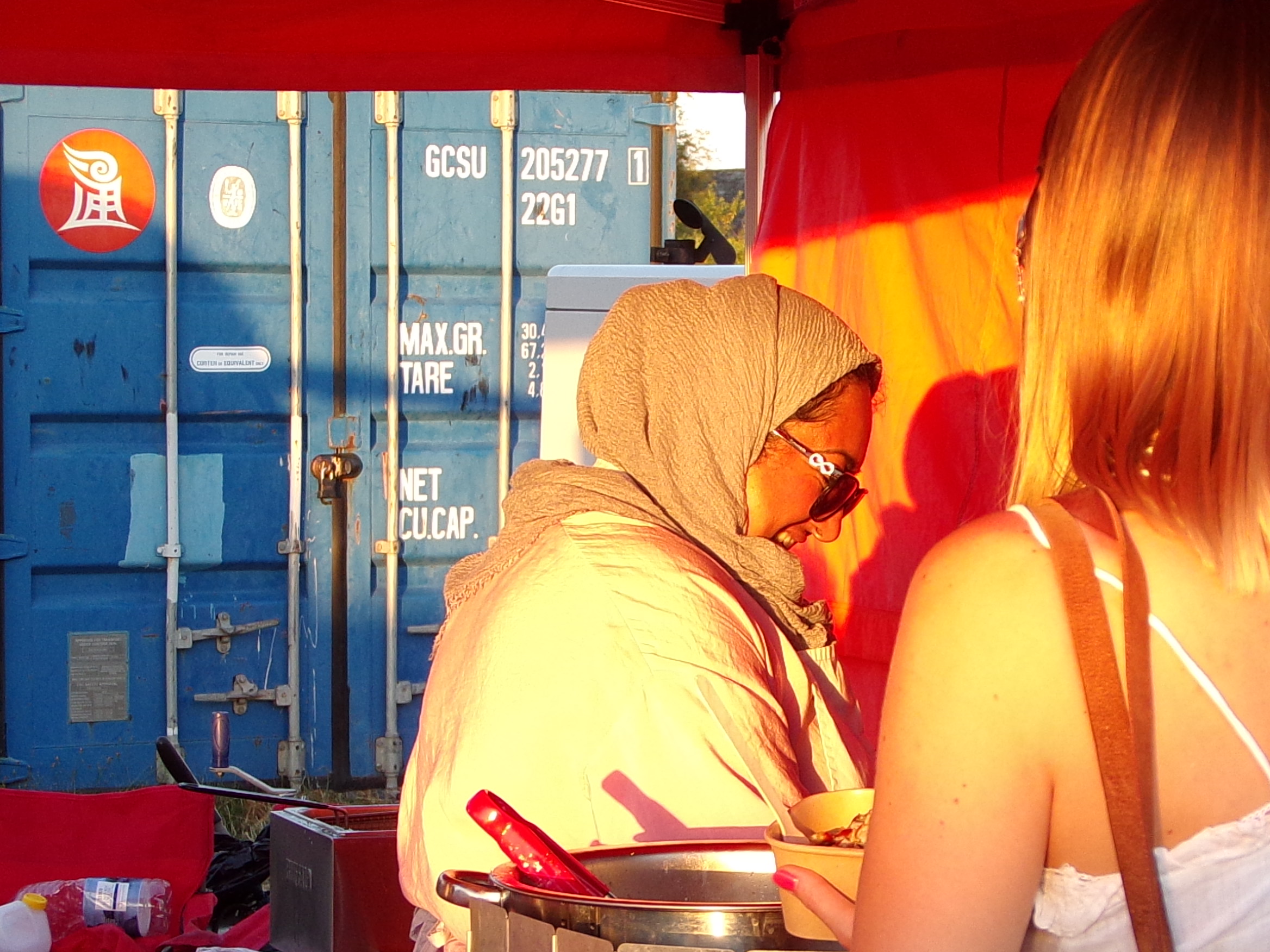 Up Close with Amani Kitchen. CREDIT: George Bigley/Nub News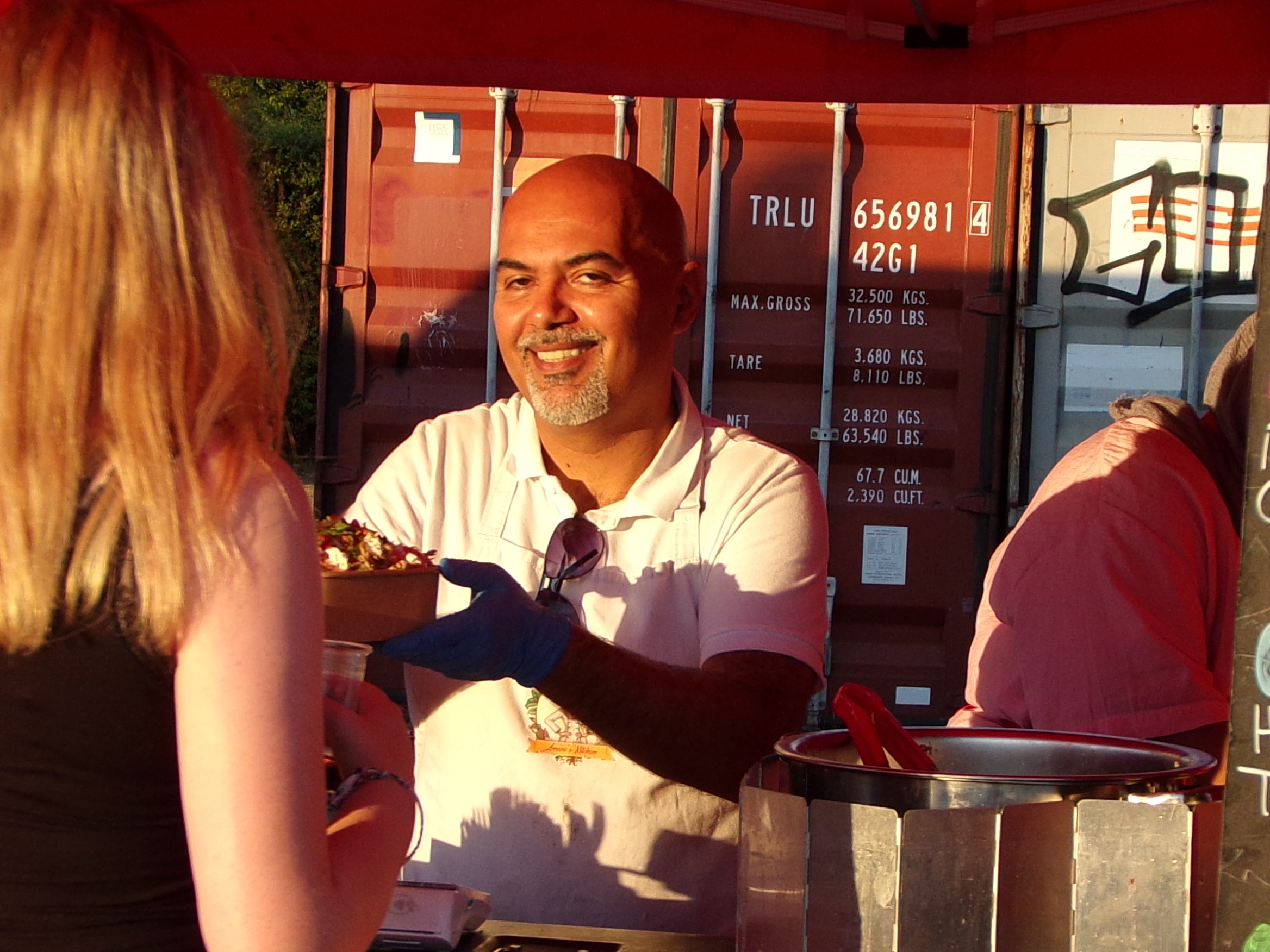 Up Close with Amani Kitchen. CREDIT: George Bigley/Nub News
Hitchin Nub News aims to support our community, promoting shops, businesses, charities, clubs and sports groups.
We showcase some of these businesses, organisations and interesting individuals from our area displaying creativity and innovation in our regular feature called 'Up Close'.
For our latest Hitchin Nub News Up Close we're showcasing the brilliant Amani Kitchen.
So, read on for our Nub News food correspondent Deven Thakeria's outstanding Up Close portrait feature on a thriving local business.
.................
Frying a mountain of chips, providing an interview and giving her husband orders on the phone that balances on her shoulders - meet Amani, once an accountant and now angling Hertfordshire's hunger to the wonders of Iraqi street food, writes Deven Thakeria.
Amani and her family have been Hitchin locals since 1999. We speak during a recent food, drink and music festival based around sport in our town.
Despite having a long queue of hungry punters snaking back from the brightly coloured Amani food stall, she happily shares her passion with Nub News.
"When we visited cousins who were living in Hitchin we fell in love with the town straight away," good-natured Amani explained, while serving succulent her Middle Eastern fayre.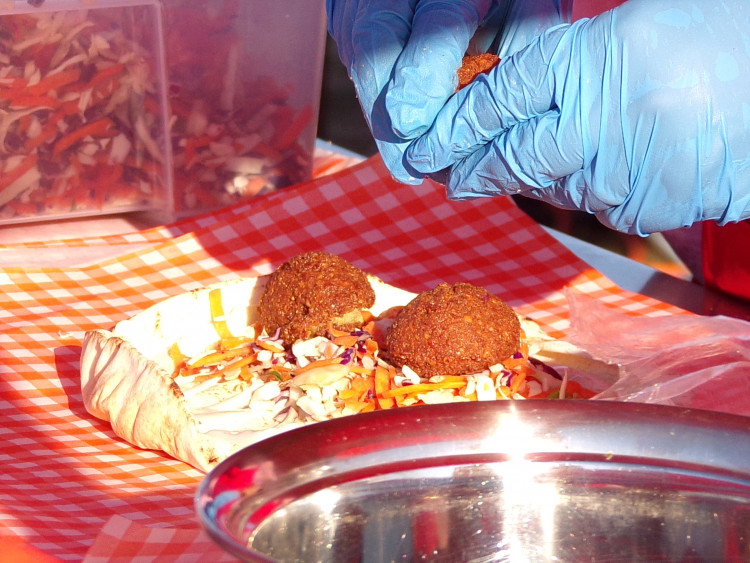 Up Close with Amani Kitchen. CREDIT: George Bigley/Nub News
When asked about how the culinary journey started, her eyes lit up and hands animated as she described the kitchen pantry; a playground for her imagination. "I would see myself making and serving food since I was a child. Finally in 2019 I made it happen. Then Covid hit us."
Amani's passions found other paths during the testing times we all faced during the pandemic.
"My husband is an A&E doctor and during the first Covid lockdown I provided food for NHS staff at the hospital. When friends and neighbours found out about this they wanted to contribute".
Since the lifting of lockdown, Amani has been a regular at Hitchin's Street Food Monthly, as well as pop-up events and festivals. The menu at festivals is kept simple to deal with the busy crowds. Chicken shawarma, lamb loaded fries and falafel wraps is on the menu today. During our conversation many customers have been ordering the lamb loaded fries.
"We ordered 40kg of lamb that is cooked with herbs and spices for several hours," busy Amani explains. "Then the meat is pulled off as shreds, which takes a long time."
The bed of crisp golden fries gets loaded with a heap of the pulled lamb which is then topped with swirls of harrisa and garlic sauce for that tingling heat, soothed with tahini, creamy crumbled feta and bursts of sweet and sour from the jewels of pomegranate, Amani says.
At regular events Amani's talents flourish even further. "I make saffron chicken and rice with pistachio and barberries." With a slight sigh as she glances at the prospect of the packing up and unpacking again for tomorrow, she adds "One day I want a food truck, and even invite people to mine for supper clubs".
By now husband and sous chef Amir is also under the sweltering gazebo while Amani's mother is babysitting their two children. "When she is happy, I am happy" says Amir as they share a comforting look.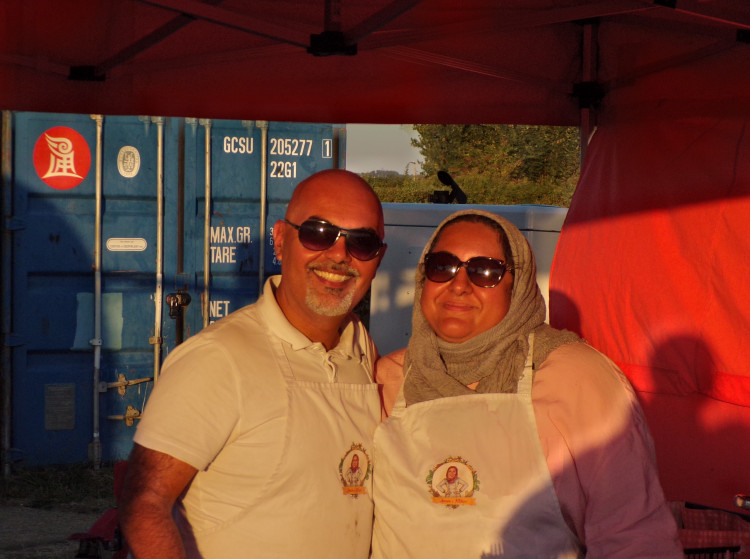 PICTURE: When she is happy, I am happy" says NHS doctor husband Amir with Amani next to him during a busy evening in Hitchin. CREDIT: George Bigley/Nub News
Throughout the busy trade at the festival, the couple give each other pats on the back, pecks on the cheek and even the occasional squabble to add a little more spice. On the subject of spice, Amani mentions that she gets the best spices possible when they visit Jordan. "This is the only safe place to meet our family from Iraq."
In the short time spent with Amani it was clear to see her not only as an expression of Middle Eastern cuisine, but also glimpses of a mother, wife, daughter, and a playful child fulfilling her own dreams in a place she feels at home in.
Amani Kitchen can be contacted through the website, Facebook and Instagram on:
www.amanikitchen.co.uk
Deven Thakeria is Nub News' food correspondent. Read our website for more from Deven soon. You can follow him on Instagram @deven_beyondfood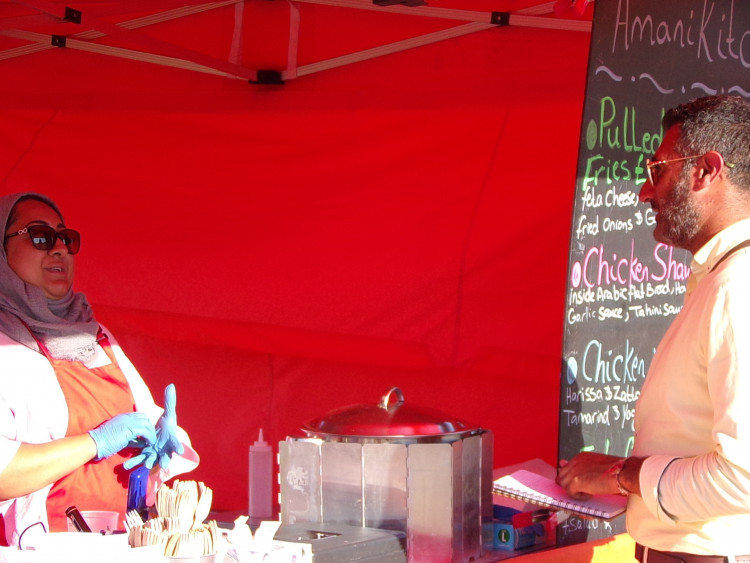 Up Close with Amani Kitchen. PICTURE: Nub News food correspondent Deven Thakeria with Amani. CREDIT: George Bigley/Nub News
..................
PREVIOUS NUB NEWS UP CLOSE FEATURES
Up Close: International Motor Racing series born in a Hitchin pub holds first race
Up Close: Q&A with courageous Ukraine refugee Alina Kurylova who now lives in Hitchin
Up Close: Taking in a refugee from Ukraine is incredibly rewarding says Hitchin host Debbie Stalkartt
Up Close: Get set for the brilliant Cider and Cheese Festival at Hitchin Town's Top Field
Up Close: You're never too old for body art - but think before you ink says talented Ela Lawrynowicz owner of acclaimed Femnink Tattoos
Up Close with the brilliant Willow Foundation
Up Close: Lockdown and challenging life events tested me - but now I have Penny says Kate Peto owner of successful VW campervan wedding company
Up Close: Lyndhurst Financial Management's Joe Pritchard - A Story of Success
Up Close: Stevenage FC boss Steve Evans on loving life at Boro, Sir Alex Ferguson, Pep Guardiola and so much more
Up Close: Bowled Over - Bowmans and Ickleford CC are the perfect match
Up Close: Angels' Share owners Harpreet and Preeti's exciting new plans for Lower Stondon's Bird in Hand pub
UP CLOSE: How backpacking trip led to Lauren and Toby creating acclaimed Bite Around the World - that has now catered for Nike, Google and Just Eat
UP CLOSE: Amanda Reed lollipop lady – our town's true unsung Hitchin hero
UP CLOSE EXCLUSIVE interview with Sir Kier Starmer
UP CLOSE: Matt Bean, owner of Cantina Carnitas
UP CLOSE: Chris Cheah, owner of Chicken George
UP CLOSE: Simmy and Jhai Dhillon, owners of Rice and Spice
UP CLOSE: Adam Howard, organiser BackToSchoolival
UP CLOSE: Hitchin's inspirational Black Lives Matter movement
UP CLOSE: RuPaul revolutionised positive perception of drag among mainstream says north Herts' Magenta
UP CLOSE: The brilliant Keith Jones - master butcher and master crooner
UP CLOSE: Freddy and Em, landlord and landlady of The Half Moon pub
UP CLOSE: Bim Afolami, Hitchin MP on racism, NHS, Brexit, lockdown, welfare, Marcus Rashford, Kier Starmer and much more
UP CLOSE: Fabio Vincenti, owner of Fabio's Gelato
UP CLOSE: Danny Pearson, Beano comic writer
UP CLOSE:Hitchin Squirrel Rescue
UP CLOSE: Tradee On Demand - the brilliant new app dubbed 'Uber for property maintenance'