Spread the joy during our town's Festive Jumper swap - find out more about this Plastic Free Hitchin event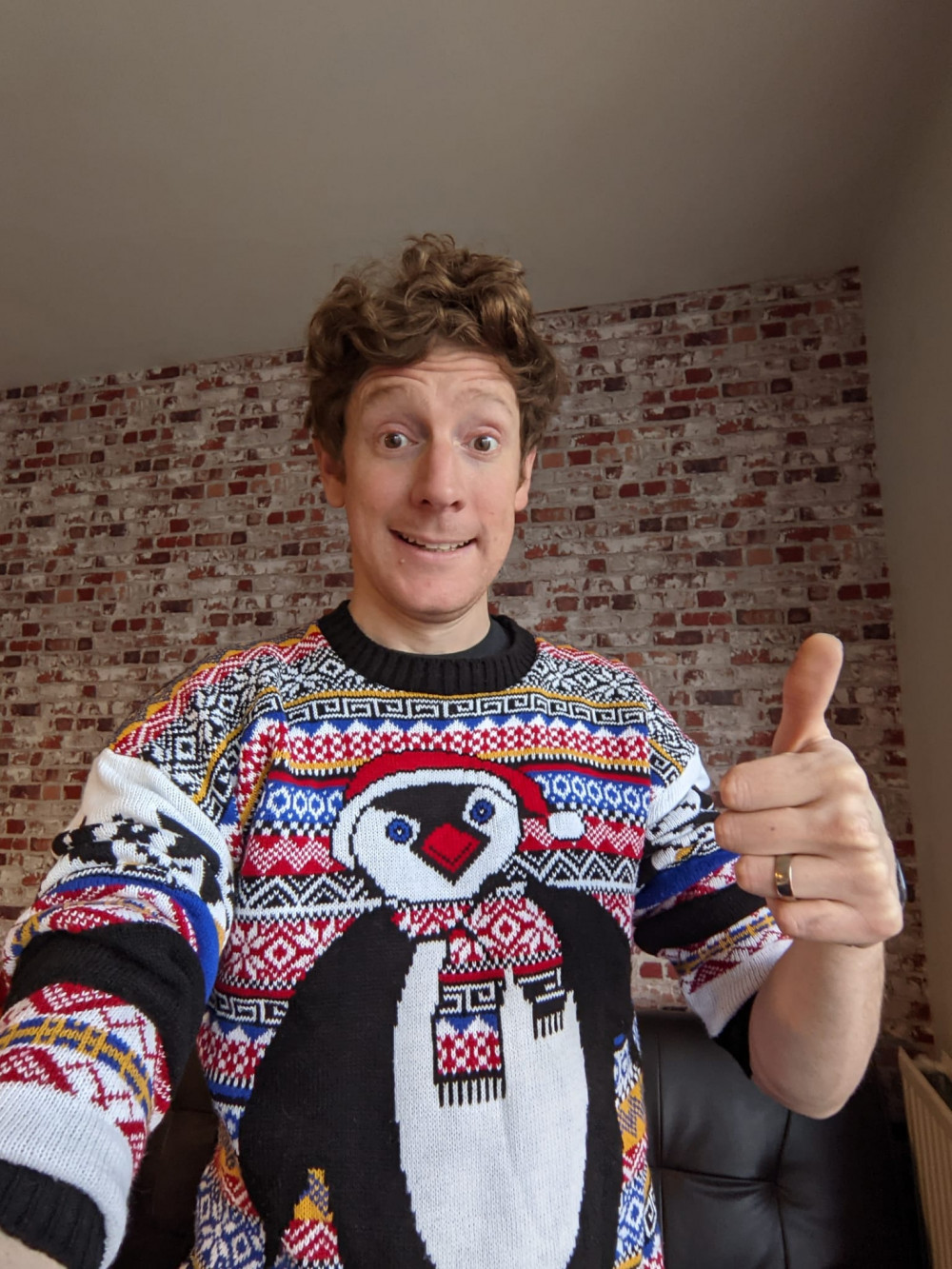 Swap. Share. Spread the joy. PICTURE: Daf in Festive Jumper. CREDIT: Plastic Free Hitchin
Hitchin: Get set for a Festive jumper swap this weekend
It's time to rummage your winter wardrobes and rustle up your festive jumpers - because this weekend a collective of Hitchin schools and 'Plastic Free Hitchin' are hosting their very first Festive Jumper Swap.
On the back of their recent popular events for pre-loved uniform sales and a Halloween costume swap, people can come along with their old, outgrown or unloved festive jumpers and swap for a 'new' preloved jumper for £1.
Alternatively, you can drop by and purchase one for £2 without swapping.
All donations will be distributed to the participating local schools as fundraising efforts as well as raising environmental awareness and consciousness.
Where: Hitchin Library, Paynes Park When: Saturday, November 26
Time: 10am - 4pm
The event, held at Hitchin Library, will also include some Christmas crafts using recycled and reused materials.
There's also the opportunity to get creative using some of the old library books that are no longer in use. The library was one of the first community allies to sign up to the Plastic Free Hitchin initiative, and has hosted similar events before.
The swap is ahead of the national Christmas jumper day on December 8, which was only established in 2012. Since then it is undeniable that there has been a huge increase in the production of Christmas jumpers in the fast fashion industry.
Environmental charity Hubbub found that Christmas jumpers contain at least 95% plastic materials and every year approximately 12 million festive jumpers are purchased, despite 65 million festive jumpers already gathering dust in wardrobes.
Any jumper donations in advance can be dropped off at the Yellow Book Box on Ickleford Road, Hitchin right up until Saturday morning. Any age, any colours, any fit, please bring them along!
Swap. Share. Spread the joy.
Plastic Free Hitchin
Founded in 2018, Plastic Free Hitchin works with local businesses, community groups, councils, schools, and many more to free Hitchin from unnecessary waste. The initiative got Hitchin accredited as a Plastic Free Community with the charity Surfers Against Sewage earlier this year. The focus is on taking positive action to avoid waste, in particular single-use plastics which can have a catastrophic effect on environmental and human health.