Up Close: Bowled Over - Bowmans and Ickleford CC are the perfect match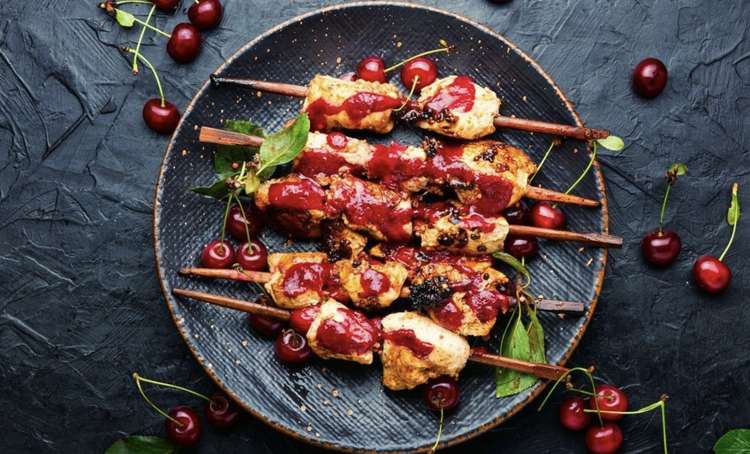 Up Close: Bowmans and Ickleford CC - the perfect match. CREDIT: Bowmans website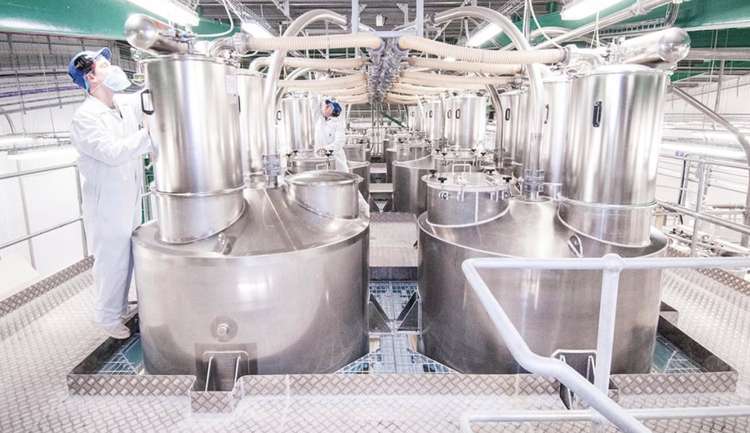 Up Close: Bowmans and Ickleford CC - the perfect match. CREDIT: Bowmans website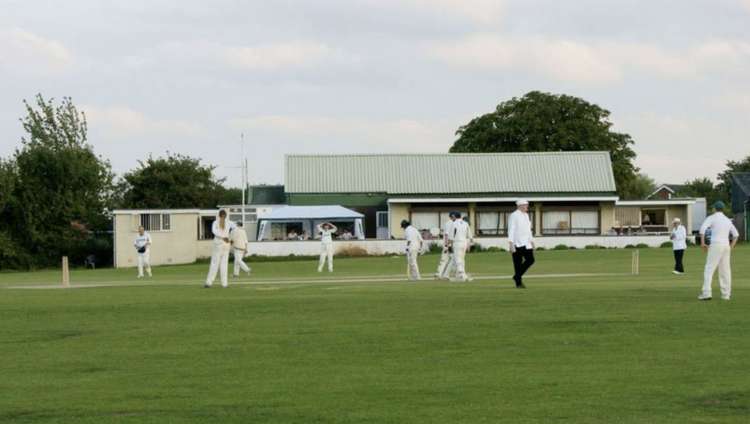 Up Close: Bowmans and Ickleford CC - the perfect match. CREDIT: Bowmans website
Hitchin Nub News supports our community, highlighting stores, businesses, charities and sports clubs.
We showcase some of the best businesses, organisations and individuals regularly in a feature called 'Up Close in Hitchin'.
For today's Up Close we shine the spotlight on a very unique sports deal.
So, read on for what could be the longest sponsorship deal in the history of British sport - Ickleford Cricket Club and Bowmans.
........
Most sponsorship deals in sport last for a very limited time.
If a sponsor stays on board for more than three years it is quite unusual.
So the longevity of the sponsorship provided by Bowman's Ingredients for Ickleford Cricket Club is quite incredible.
The Ickleford based company have just agreed to continue their sponsorship of Ickleford's cricket balls for a 37th consecutive year.
Which must surely be one of the longest continuous sponsorships in any sport - if not the longest.
Ickleford CC
The deal covers both the adult and junior sections of the club.
Bowmans' continued support has helped to transform Ickleford from a small club with just two sides to a thriving club with four Saturday and one Sunday side together with four junior sides.
Bowmans have not just sponsored cricket balls for Ickleford, but have also helped towards the cost of new machinery and renovation of the practice nets.
The total value of the sponsorship is now approaching £39,000 after starting with a modest £210 in 1986.
Secretary Roy Izzard expressed how delighted the club were with the support Bowmans had given the club: ''Without the tremendous financial backing from Bowmans Ickleford Cricket Club would not have been able to improve their facilities to their current high level.
"We are extremely grateful to managing director Alex Masih – and to think it all started when I made a tentative phone call to the company in 1986 hoping for some sponsorship but without any real expectation.
"Every year since I have made one phone call and the sponsorship has been renewed straight away.''
Bowmans
Bowmans can trace their history back to 1857, with Bowman Ingredients specialising in the production of coating systems for customers in the global food processing industry, since 1992.
Through their strong customer focus and dedication to product innovation, they've have grown to become one of the UK's leading food coatings companies and a major player worldwide.
They work with processing firms and food solutions suppliers to develop value-added products for retail and foodservice markets.
They also support many of the world's leading food brands though their international network of manufacturing sites and commitment to new product development.
Recent investments by Bowmans have included a dedicated gluten-free and allergen controlled factory opened in Bedford in 2016 and a site in Poland in 2020.
Since October 2020 the company have been part of Solina Group, the leading European producer of savoury ingredients solutions for the food industry.
Bowmans director Alex added: ''We are delighted to be sponsoring Ickleford Cricket Club for a 37th year.
"We have been in Ickleford as a business for more than 100 years and have changed a lot in recent years, expanding internationally with joint ventures in South Africa and Thailand.
"Just as we have progressed as a company we are pleased to be supporting Ickleford Cricket Club who are delivering such a vibrant youth programme for girls and boys in the local area."
...............
A SELECTION OF PREVIOUS HITCHIN NUB NEWS UP CLOSE FEATURES:
Up Close: Angels' Share owners Harpreet and Preeti's exciting new plans for Lower Stondon's Bird in Hand pub - find out more
UP CLOSE: How backpacking trip led to Lauren and Toby creating acclaimed Bite Around the World - that has now catered for Nike, Google and Just Eat
UP CLOSE: Amanda Reed lollipop lady – our town's true unsung Hitchin hero
UP CLOSE EXCLUSIVE interview with Sir Kier Starmer
UP CLOSE: Bim Afolami, Hitchin MP on racism, NHS, Brexit, lockdown, welfare, Marcus Rashford, Kier Starmer and much more
UP CLOSE: Matt Bean, owner of Cantina Carnitas
UP CLOSE: Chris Cheah, owner of Chicken George
UP CLOSE: Fabio Vincenti, owner of Fabio's Gelato
UP CLOSE: Simmy and Jhai Dhillon, owners of Rice and Spice
UP CLOSE: Danny Pearson, Beano comic writer
UP CLOSE:Hitchin Squirrel Rescue
[L]https://hitchin.nub.news/n/feature-hitchin-food-rescue-39seeing-volume-of-food-that-would-otherwise-go-to-waste-makes-it-very-real39[L+]UP CLOSE: Hitchin Food Rescue
UP CLOSE: Adam Howard, organiser BackToSchoolival
UP CLOSE: Hitchin's inspirational Black Lives Matter movement
UP CLOSE: RuPaul revolutionised positive perception of drag among mainstream says north Herts' Magenta
UP CLOSE: The brilliant Keith Jones - master butcher and master crooner
UP CLOSE: Freddy and Em, landlord and landlady of The Half Moon pub
UP CLOSE: Tradee On Demand - the brilliant new app dubbed 'Uber for property maintenance'
UP CLOSE: Flip Connect and Hitchin Town - The Perfect Match
UP CLOSE: Introducing Wellington Evans - Hitchin's newest estate agents
......................
If you or your business or organisation would like to be featured in a future UP CLOSE please email [email protected] or tweet us @HitchinNubNews