Winter could be coming to Hitchin's housing market after average house price falls again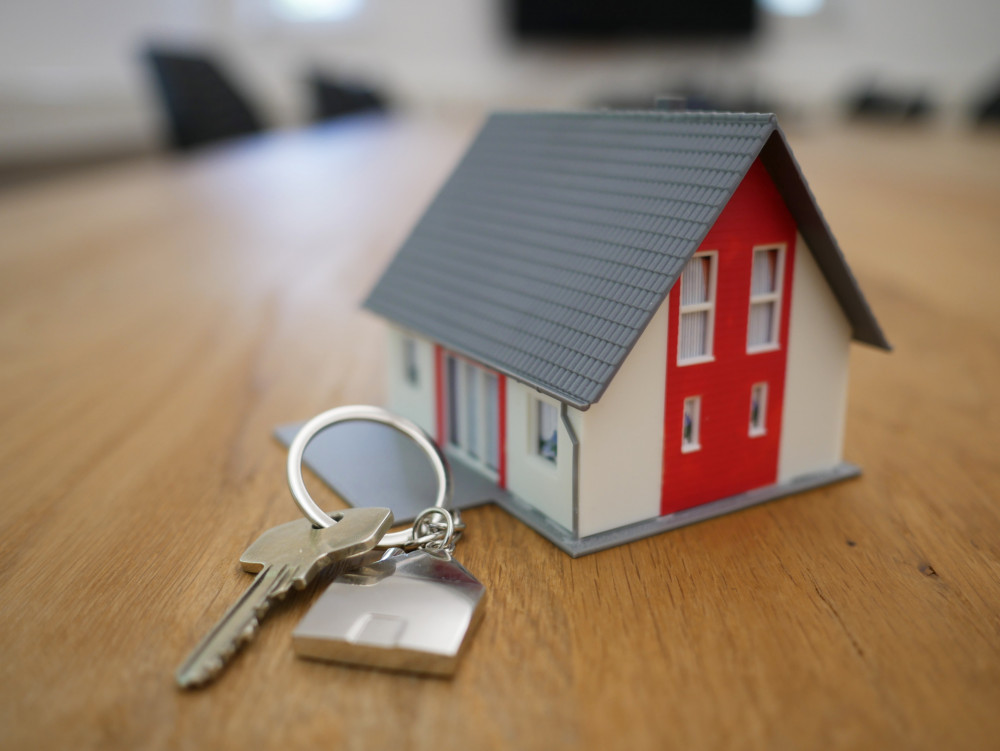 Winter could be coming to Hitchin's housing market. CREDIT: Unplash
Winter could be coming to Hitchin's housing market after the average house price across the country fell by 2.3 per cent in November, according to the latest data.
Prices have fallen at their fastest rate since the crash of 2008 as the UK housing market continues to slow - as the average cost of a house drops once again.
Experts are predicting a period of decline that will hit the UK property market following following uninterrupted price falls for the last three months.
The gloomy outlook will be further prolonged by unrelenting economic uncertainty and inflation that stubbornly rebuffs all attempts to stymie upward spikes - with some estate agents predicting an annualised potential decline in home values of more than 11% during choppy waters ahead.
According to the latest figures from Halifax's House Price Index:
Average house price fell by -2.3% in November (vs. -0.4% in October)
Annual rate of growth dropped to +4.7% (from +8.2%)
Typical UK property now costs £285,579 (down from £292,406 last month)
Rate of annual growth slowed in all but one region (the North East) during November
Similar slowing trend in Northern Ireland, Scotland, and Wales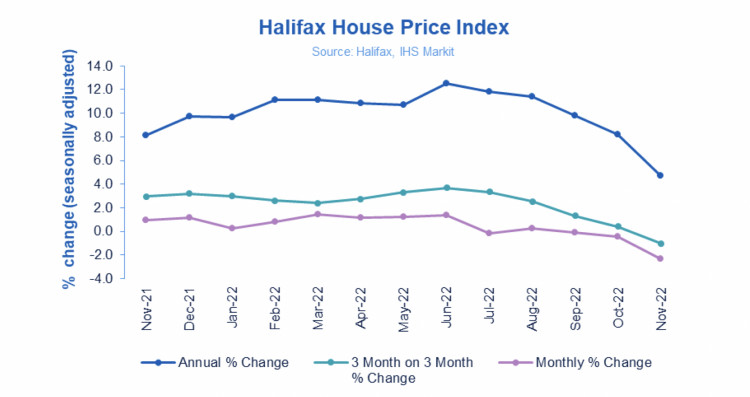 Zaid Patel, director at estate agents, Highcastle Estates said: "The mini-Budget came at the worst time. Sales activity tends to drop towards the end of the year anyway, and the mini-Budget meant transactions dropped even more sharply. People are now making offers as low as possible to get the best deal. Unfortunately, I can't see much activity in December. However, estate agents will need to polish their negotiating skills for January as many buyers will offer 15% lower than the asking price. By then, sellers will be seriously reevaluating how much their house is worth in the market."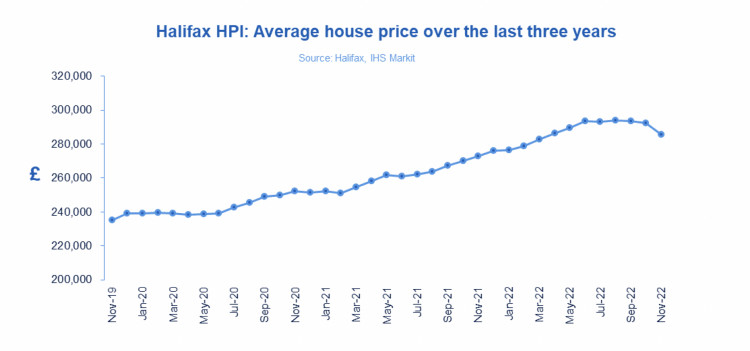 House Prices over the last 12 months in Hitchin according to Rightmove
Properties in Hitchin had an overall average price of £500,213 over the last year - nearly double the UK average
The majority of sales in Hitchin during the last year were flats, selling for an average price of £250,386. Semi-detached properties sold for an average of £546,026, with terraced properties fetching £461,426.
Overall, sold prices in Hitchin over the last year were 8% up on the previous year and 20% up on the 2019 peak of £416,150.
Transactions could seize up like an old Austin Allegro engine says one housing expert
Lender Halifax reported today, Wednesday (December 7) that the average house price dropped by 2.3% in November, the third consecutive fall in a row. This wiped almost £7,000 off the average price, which fell to £285,579 from £292,406
Joe Garner, managing director at property developer, NewPlace: "Transactions are falling through the floor and whilst there will be bargains for buyers as some vendors are forced to sell at lower prices, the reality is no one knows how far house prices can fall.
"A 25% drop would simply erase the inflated gains of the past few years, whereas anything higher than that would see transactions seize up like an old Austin Allegro engine.
"If unemployment rises and the cost of living crisis continues, the Government will have to step in and prevent mass repossessions, possibly even providing guarantee-backed subsidised mortgages via the banks in the same way they did bounce back loans."
Sources:
Latest Halifax House Price Index. For more on their latest data click here
Rightmove
See Hitchin Nub News later this week for our special report on our High Street and how our town has fared since lockdown.
PROPERTY ARTICLE:
Hitchin Bancroft: Former Prezzo restaurant Grade II Listed site on market for £80,000 rent per year - find out more